A Tribute to Carrie Fisher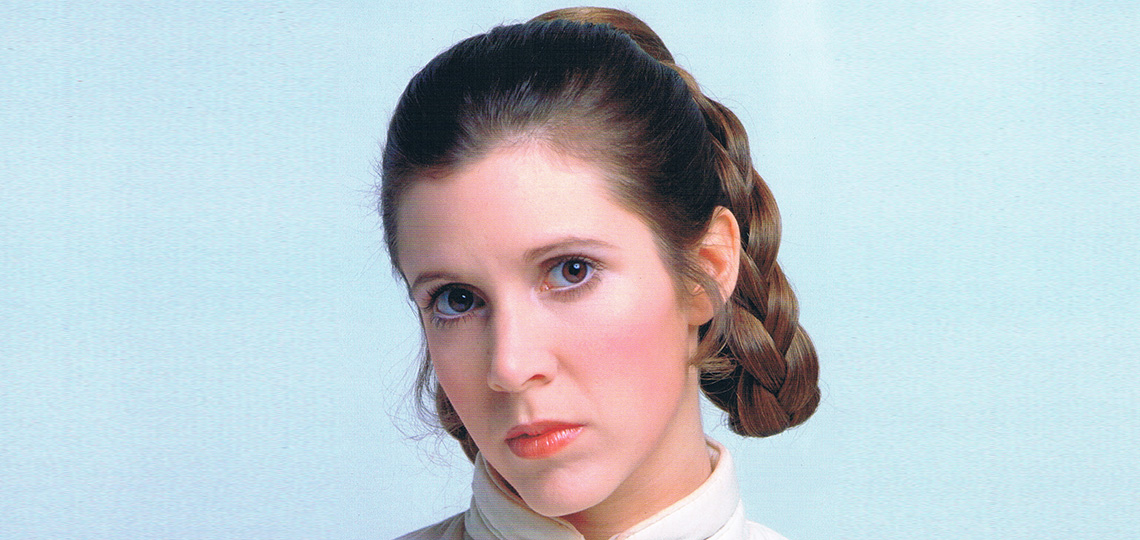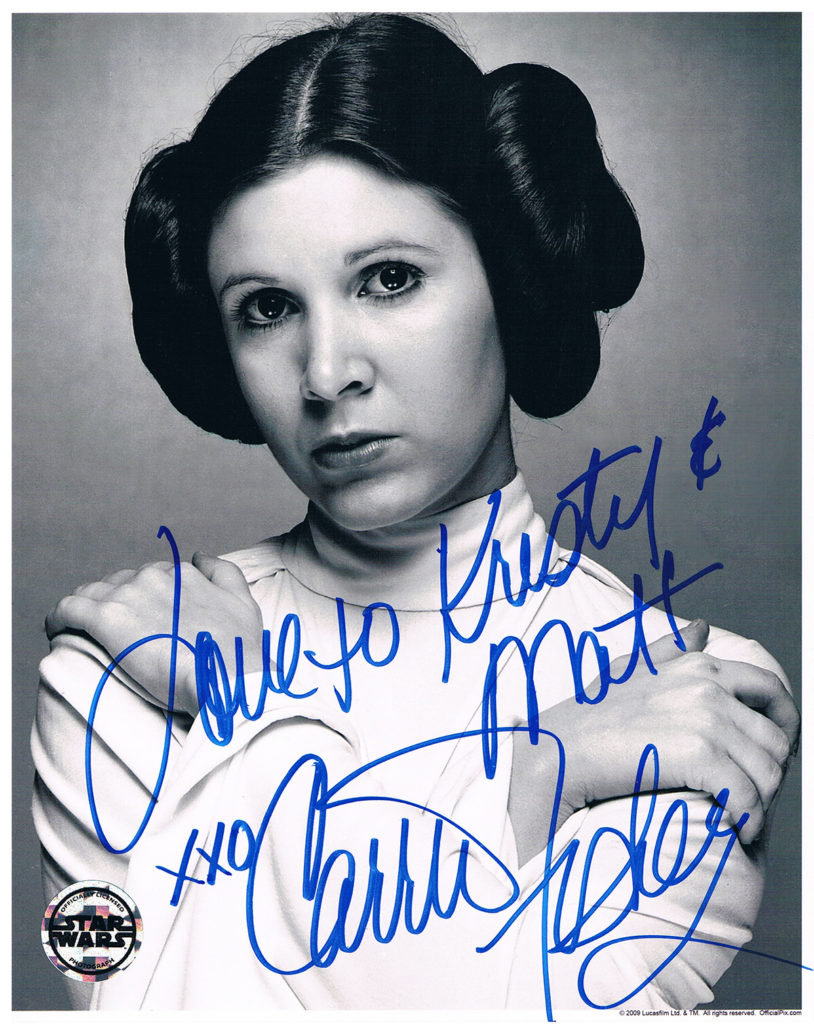 It is with sadness that I awoke today to a world without Carrie Fisher. Her presence and portrayal of Princess Leia has been significant and pivotal for my entire life – I can't imagine where I'd be if it wasn't for the respective heroic characters played by Carrie, Mark, and Harrison, and as such I owe more to each of them than I can articulate.
My wife Kristy and I were privileged to see Carrie on stage at Celebration IV in 2007, at Carrie's one woman after-hours show, and were able to follow up by meeting Carrie at DragonCon in 2011, and Celebration Anaheim last year (with our daughter, who was beyond excited to get her own autograph from Carrie). At each instance where we crossed paths with Carrie, she was wonderfully friendly and genuinely excited to interact with fans.
Carrie's life was not without hardship, but perhaps in part because of her battles against bipolar disorder and drug addiction her achievements were inspiring, and the books she has written on the topic of her life are very personal and moving. It was only this year (2016) that Harvard College awarded her its Annual Outstanding Lifetime Achievement Award in Cultural Humanism stating that "her forthright activism and outspokenness about addiction, mental illness, and agnosticism have advanced public discourse on these issues with creativity and empathy." The strength of the woman behind the characters she played underpinned each role she was involved in. She will be remembered for her energy and fortitude both on and behind the big screen.
Farewell Carrie. Thank you for bringing Princess Leia to our galaxy.