Star Wars Sleepwear at Peter Alexander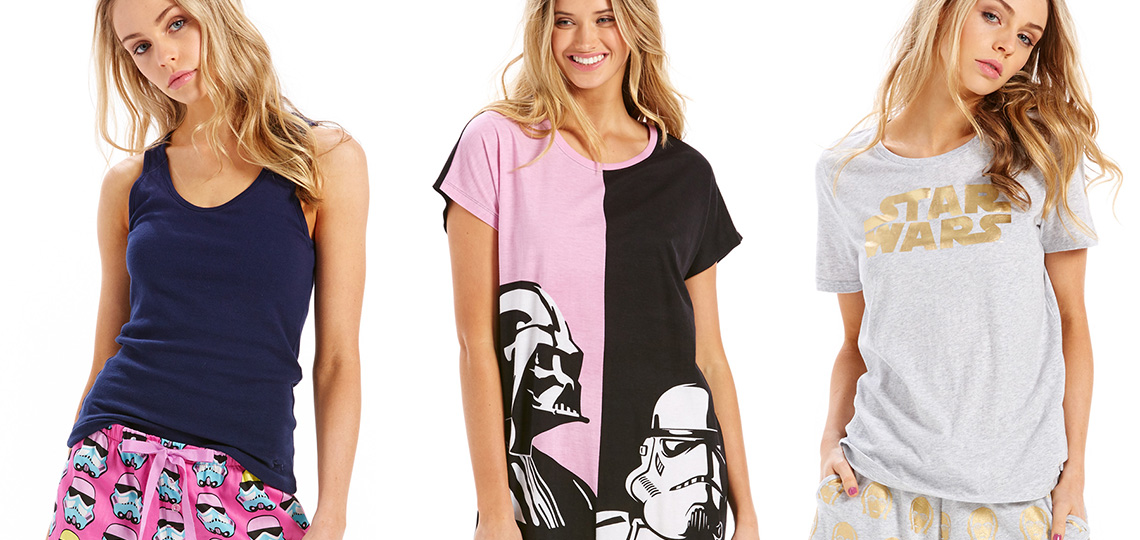 Australasian chain Peter Alexander have a new range of men's, women's, and kid's Star Wars sleepwear in stock. Items include slippers, pyjama sets, and underwear. The graphics and designs feature classic logos, character lineart, and assorted stylised cartoon interpretations of characters. Available online and in store. A sale (20% off) is currently in effect, at the time of writing. (It's just a bit unfortunate that they keep talking about "Hans and Chewy").
Thanks to Natalie W for originally posting this information over on the SWNZ Facebook Group.