'The Film Poster Gallery' Opens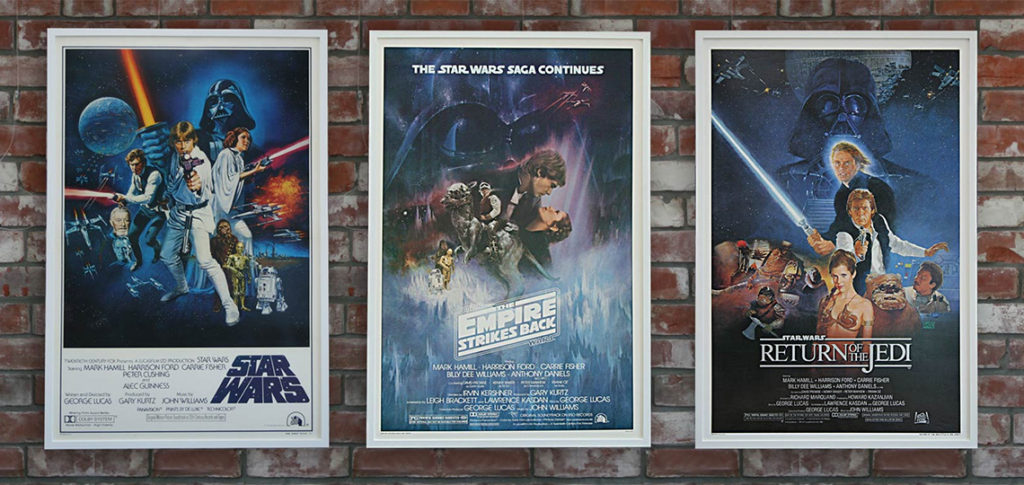 The Film Poster Gallery is New Zealand's first major dealer of authentic film posters. They are based in Christchurch, and have recently launched their website at www.filmpostergallery.co.nz. You can also follow them via their Facebook page.
Their extensive collection of authentic film posters (no reproductions of any kind) can be browsed online, and you can contact them to discuss their related services which include appraisals and (soon) linen backing. Check out their Star Wars collection here.
Genuine film posters provide you with an instant conversation piece and connect people with their pasts. For example, who of us upon seeing Roger Kastel's infamous 'Jaws' poster, isn't instantly taken back to their childhood and their reluctance to go swimming in the sea? Film posters are unique artworks designed to sell a movie in a single image. Even in this increasingly digital age they are are still used to help persuade us to buy a ticket. Instantly recognizable they are very much a part of our pop culture.

These film posters were never meant to survive and were produced as disposable advertisements. The vast majority of these posters would either be destroyed at the end of a films run or end up on the bedroom walls of theatre employees. However, a small minority would find their way into private collections, which is where we source the majority of our stock.

We sell posters of the highest possible grades and only display images of the actual poster for sale. Our on-line gallery showcases hard to find posters for iconic films such as "Bullitt" and "Dr No", as well as listing an extensive collection of 'Star Wars' posters, covering all eras of the blockbuster franchise. We also feature unusual artwork variations from around the world and are confident you will find items in our inventory that you have never seen before.