NZ Mint – Obi-Wan Kenobi Coins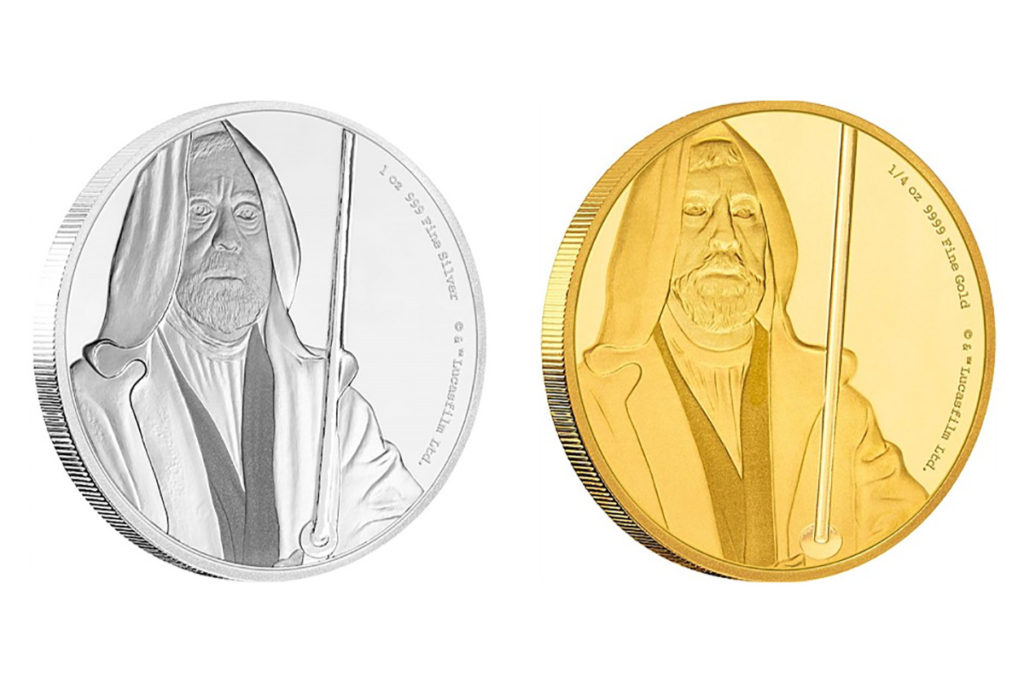 New Zealand Mint has been releasing legal tender (in Niue) Star Wars coins on progressively regular basis. The latest addition to their Star Wars Classic line is a rendition of Obi-Wan Kenobi from A New Hope. This character is available in three versions:
Obi-Wan joins other original trilogy characters recently added to their collection, including Princess Leia, R2-D2, and Yoda. Check them all out on the NZ Mint Star Wars Classic collection webpage, or peruse all three of the NZ Mint Star Wars coins collections.