Smugglers Bounty Subscription Boxes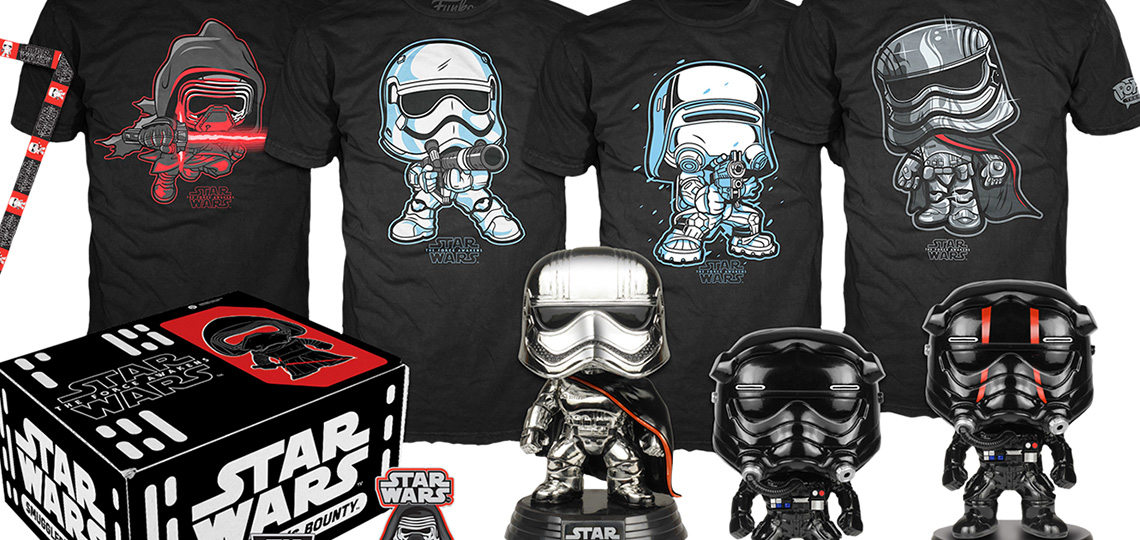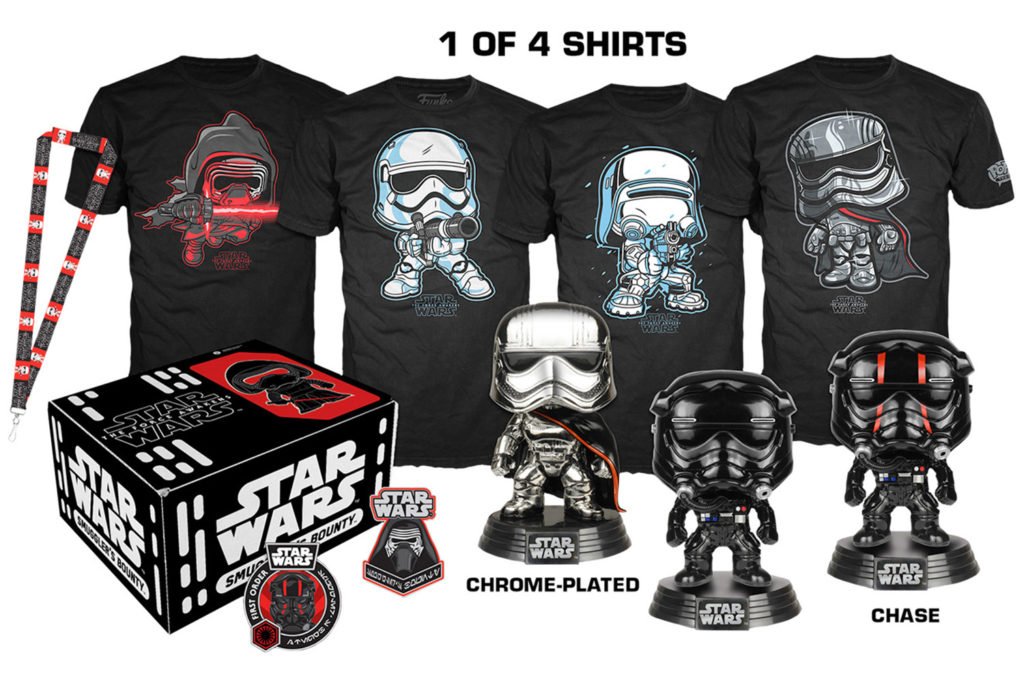 Star Wars Smuggler's Bounty subscription boxes are bundles of exclusive collectibles, "powered by Funko", previously only available to residents of North America. Now, however, Aussie store Pop Cultcha are able to offer previously available boxes to those in Australia and New Zealand. Six different packages are able to be pre-ordered from their website, with more bundles and ongoing subscriptions teased as coming next year. The boxes include a degree of randomness with t-shirts being selected from a specified assortment, and the possibility of getting exclusive chase versions of Funko Pop! Vinyl figures. Check them out here.
Powered by Funko and Popcultcha, we are proud to announce that we can now offer Australian and New Zealand customers the Funko Subscription Star Wars SmugglersBounty Boxes!

Just AU$59.99 (NZ$64.11), each box contains 100% exclusive Funko products including but not limited to Pop! Vinyl, Collectibles, Apparel, Accessories and more.

Choose from these existing boxes that are currently pre-orders on our site, with a delivery ETA of mid-December 2016.

Stay tuned for further announcements in 2017 about how to get a subscription up and running with Popcultcha to receive newer boxes delivered to your door for $59.99AUD. This is estimated to commence in Q2 2017.

Until then… enjoy the opportunity to buy these existing boxes for Christmas 2016 courtesy of Popcultcha in partnership with Funko!
Thanks to Maarten D for alerting us to this offer, via the SWNZ Facebook Group.