Deathtrooper Statue at Hoyts Sylvia Park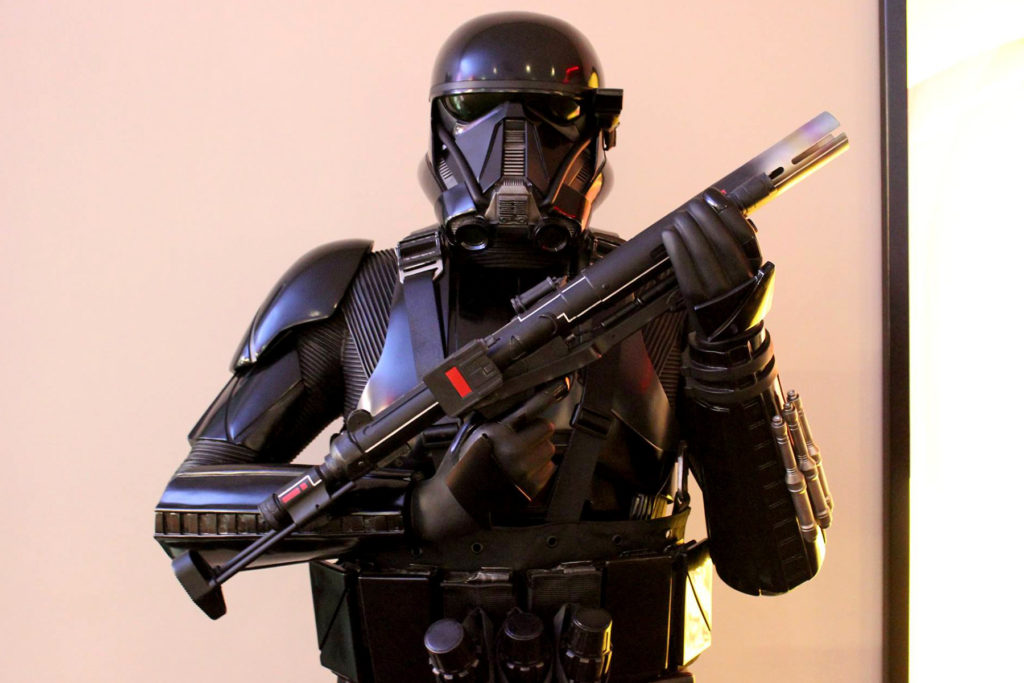 Rogue One is only 63 days away (the NZ release date is 15th December). Hoyts Cinemas in Sylvia Park are already getting into the promo game early for this much anticipated film – they have a lifesize Deathtrooper on display already. These might show up in other cinema complexes around the country… share in our Facebook Group if you spot any in your region.
As an action figure, these specialist troopers have been very popular…it'll be really interesting to see what role they play among the array of trooper variants in the film.
Thanks to Freddy C for the photos.