Bath Items at The Warehouse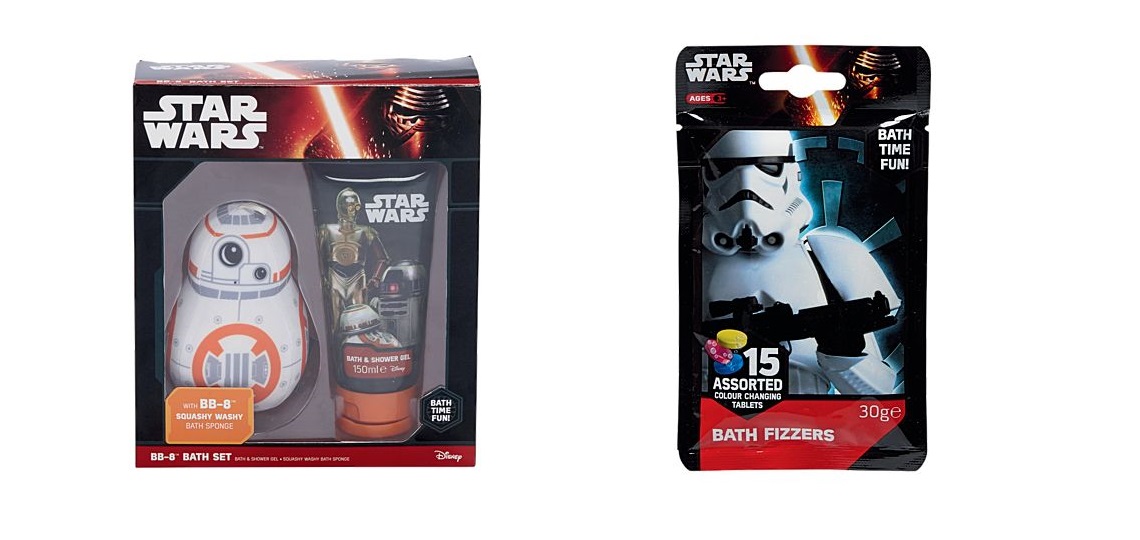 The Warehouse has two new Star Wars themed bath items available. The first is a BB-8 themed bath gift set, which includes a BB-8 bath sponge and bath/shower gel (150ml tube), priced at NZ$20.oo per set. The second is a pack of Star Wars bath fizzers, which contains 15 colour changing tablets, priced at NZ$5.00 per pack. As well as shopping instore, The Warehouse offers online shopping and delivery within New Zealand.
Photos sourced from and belong to The Warehouse.