Children's Star Wars Pyjama Sets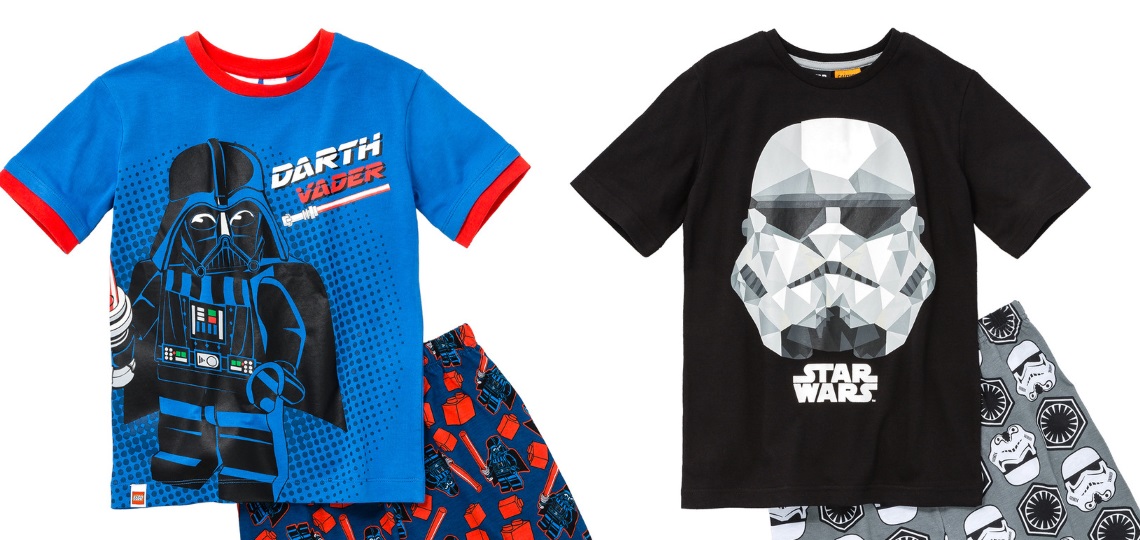 Farmers has two new children's Star Wars pyjama sets available. The first set is available in sizes 4 to 7 and features Lego Darth Vader, while the second set is available in sizes 8 to 14 and features Stormtroopers – both sets include a sleep t-shirt and shorts. As well as shopping instore, Farmers offers online shopping and delivery within New Zealand.
This Star Wars Lego PJ set includes a blue knit tee and shorts. The tee features a Darth Vader print and 'Space InVader' slogan, as well as contrasting orange sleeves and neck rib. Pair with the matching shorts which have an all-over Darth Vader and Lego print.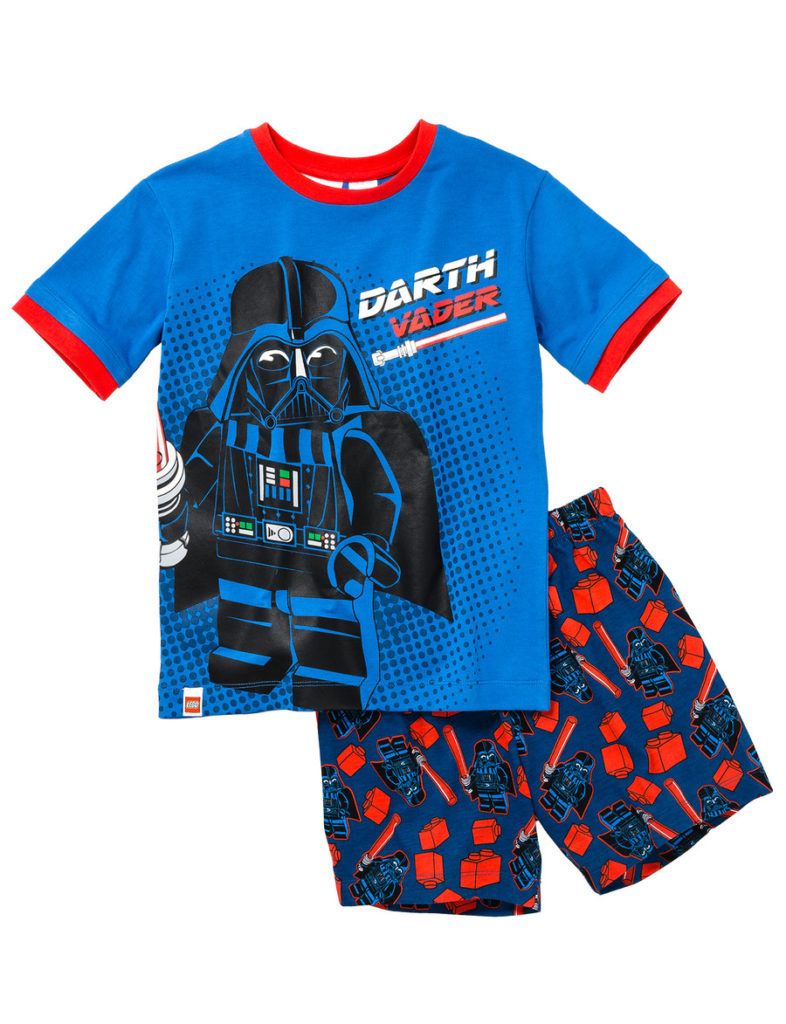 Perfect for Star Wars fans, this PJ set includes a black knit top and grey shorts. The top has a contrasting geometric Storm Trooper helmet print, while the shorts feature an all-over Storm Trooper print.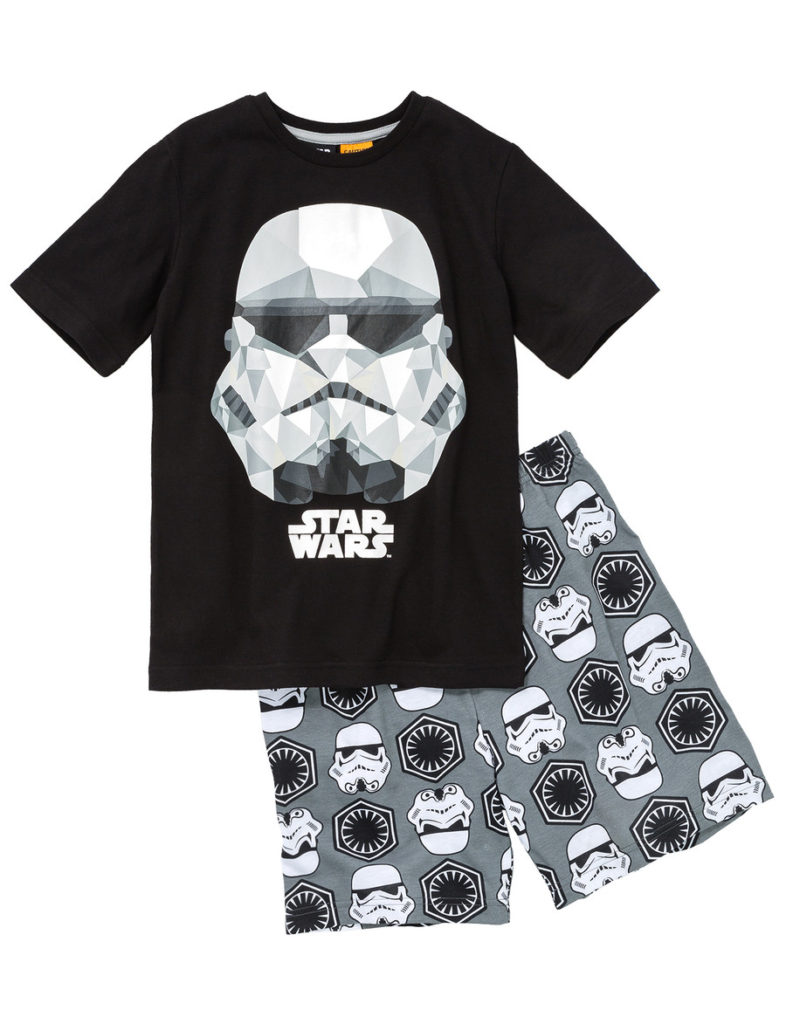 Photos sourced from and belong to Farmers.