Rogue One Wave One Figure Reviews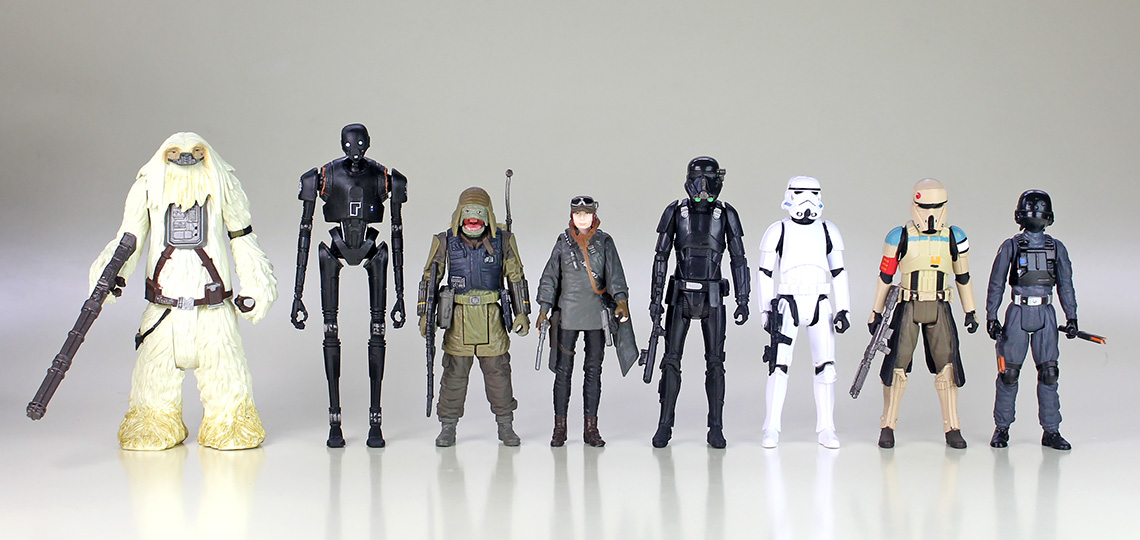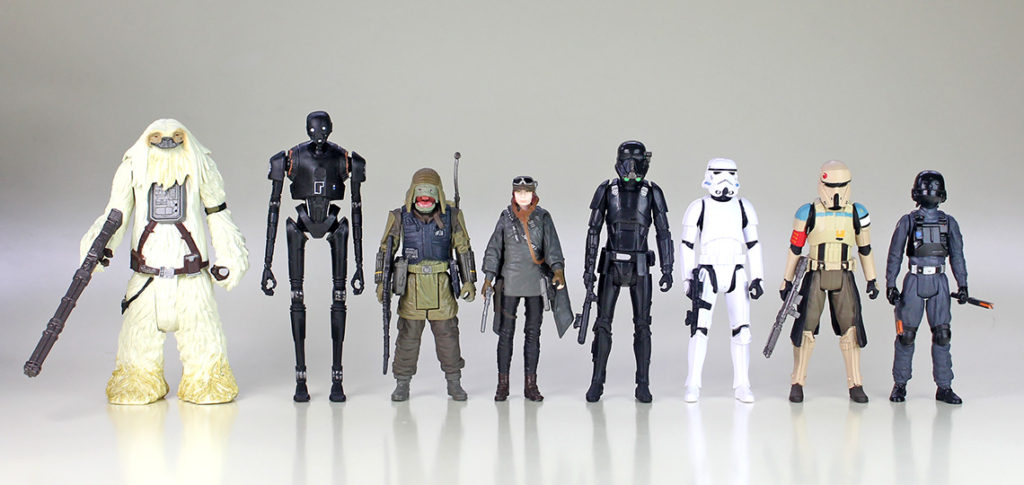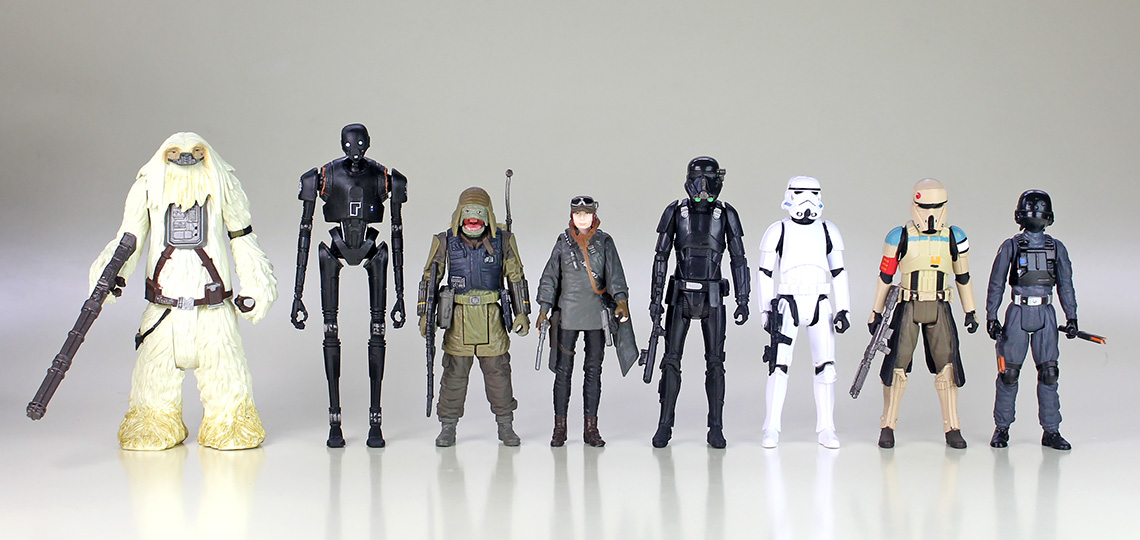 As reported yesterday, Rogue One action figures and related Hasbro toys have been found at a number of branches of The Warehouse, over a week in advance of the official Force Friday release date. They're in fairly limited supply when they have been found, but this has given us an opportunity to take a close up look at some of the new, upcoming characters.
The first wave of 3.75″ basic figures and Deluxe 2-packs include a couple of Rebels figures as well:
Sergeant Jyn Erso
K-2SO
Imperial Ground Crew
Imperial Stormtrooper
Sabine Wren
Kana Jarrus (Stormtrooper disguise)
Kylo Ren
Moroff vs Scarif Stormtrooper Squad Leader
Rebel Commando Pao vs Imperial Death Trooper
Poe Dameron vs First Order Snowtrooper
It looks like other key characters like Director Krennic and Cassian Andor will be coming out in the second wave. Our gallery below features all of the first wave figures except for The Force Awakens characters.
There are some very nice sculpts among this wave, even for 5POA figures, and the scale between characters all appears basically accurate. It's hard to pick a favourite from among the line-up…I like all the troopers in particular (the regular white-armoured trooper is great…interestingly he has a modified E-11 blaster with an addition sight on the barrel), but K-2SO in particular translates well too. Both of the two Rebels figure come with helmets. Their headgear is made from a flexible rubber, so can actually be placed on the figure. While adult collectors are less likely to have a use for the non-canon "action" accessories that come with each figure, it is worth noting that some of these offer great play value, with features like retracting grappling hooks, firing missiles, and functioning zip lines. Minor gripes exist only – some of the weapons are made of a plastic that warps fairly easily (the general trick here is to put them in hot water, straighten them, then set them straight with cold running water), and Jyn has a breath mask that, while an interesting accessory, blocks her left arm from going back down to a neutral position.
We can expect these figures, as well as their available 6″ counterparts, to be released more widely on Friday of next week.