Star Wars Character Lollipops at The Warehouse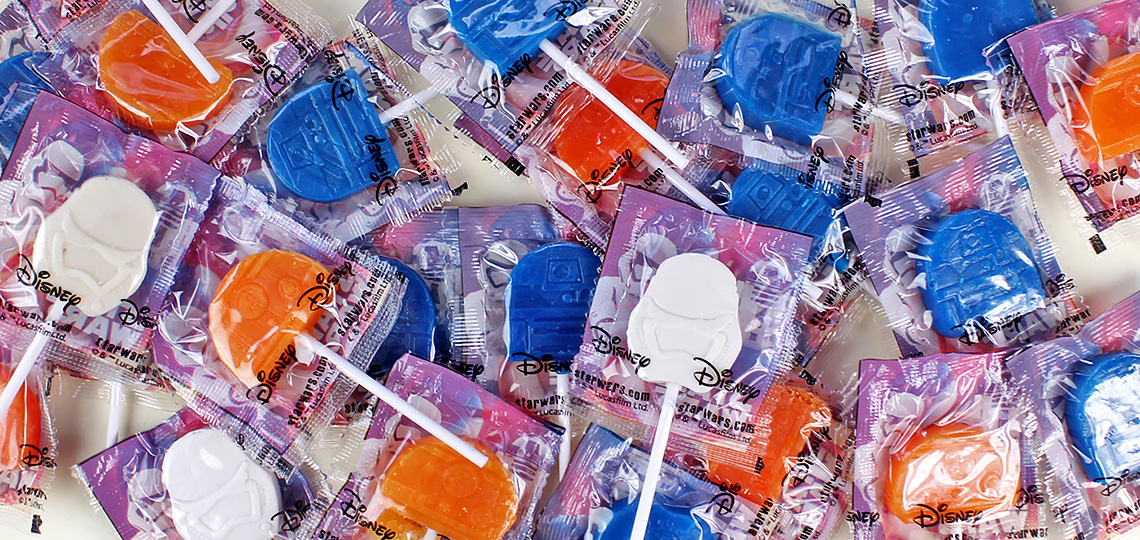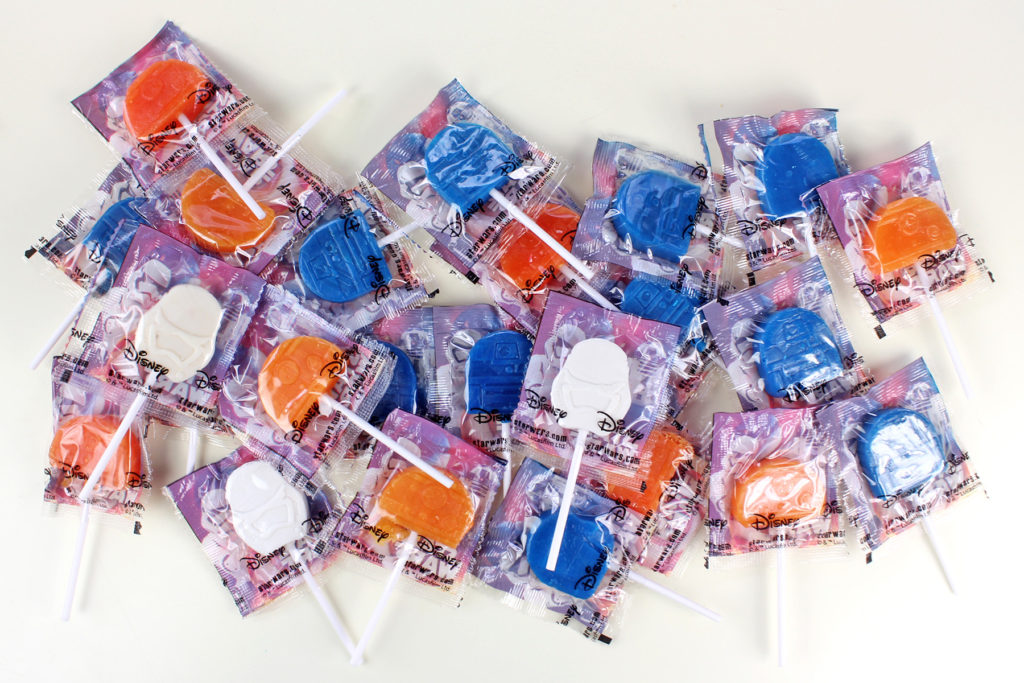 The latest confectionery product from Australian company Park Avenue to hit branches of The Warehouse comes in the form of Star Wars character lollipops. Bags of 24 are priced at $5.99, and include 3 different flavours/characters… a sour apple stormtrooper, blueberry R2-D2, and orange BB-8. Both the outer bag packaging and individual lollipop wrappers feature The Force Awakens graphics.
Check them out at your local store, or online.