BB-8 Advent Calendar at The Warehouse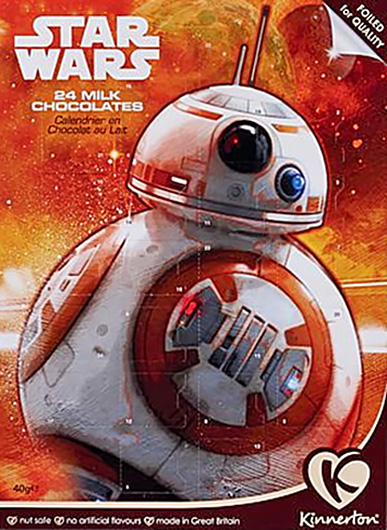 Just in time for Christmas, The Warehouse have a Star Wars advent calendar from UK company Kinnerton, featuring BB-8, available for $5. Check it out in store or online.
Thanks to Mike L for posting details of this product on the SWNZ Facebook Group.