Sphero BB-8 Force Band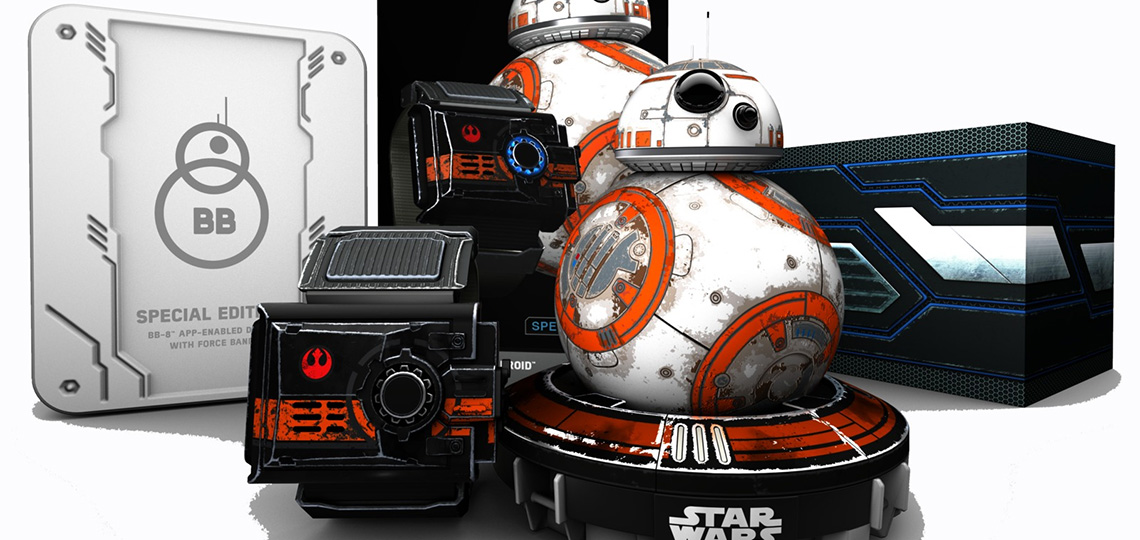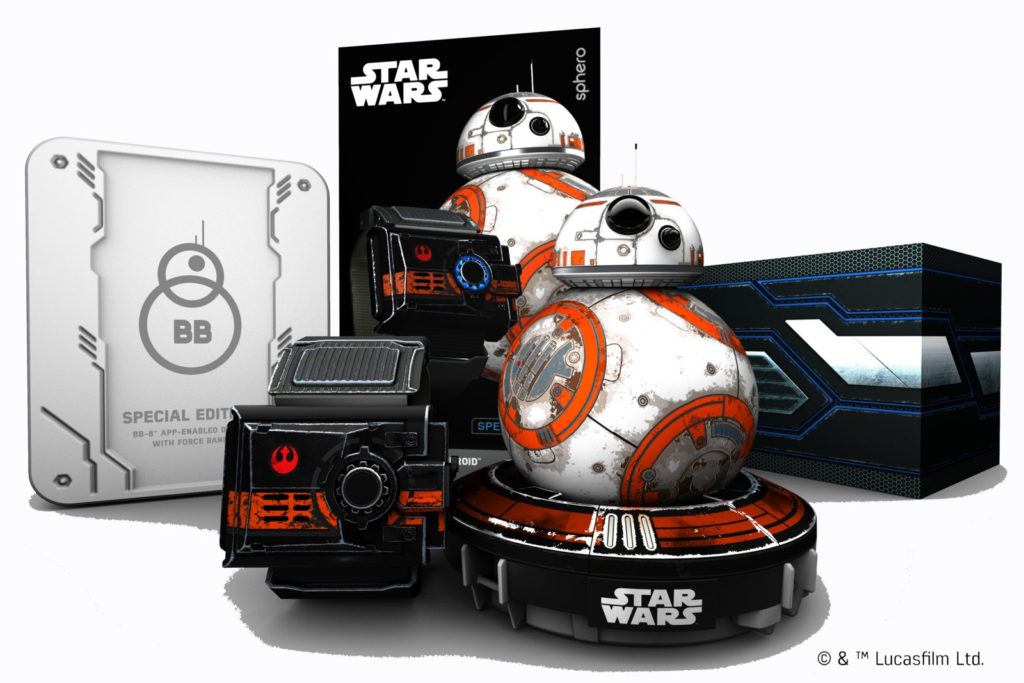 After a fairly long lead time since it was first announced, the Sphero 'Force Band', which allows you to control Sphero BB-8 droid directly (without a smartphone) is now available for pre-order, to be released later this month.
The Force Band is compatible with the original BB-8 App-Enabled Droid by Sphero and other Sphero robots powered by Bluetooth SMART. Fulfill your destiny and become strong in the ways of the Force.

The Force is strong with you. Channel it with the Star Wars™ Force Band™ by Sphero. Designed with an authentic Star Wars look and feel, the Force Band fastens to your wrist and allows you to enhance your native Force powers.

Like a Jedi Knight, you can control your BB-8™ App-Enabled Droid™ with just a wave of your hand. Learn to control your Droid by mastering moves like Force push and pull. After you've advanced beyond Droid Control, expand your abilities as BB-8 guides you through Force Training. Use the band by itself to complete Combat Training for Blasters, Lightsabers, and the Force itself, or uncover and collect digital holocrons in your environment with Force Awareness.
You can preorder at MightyApe using the following links: