Cookie Jars at The Warehouse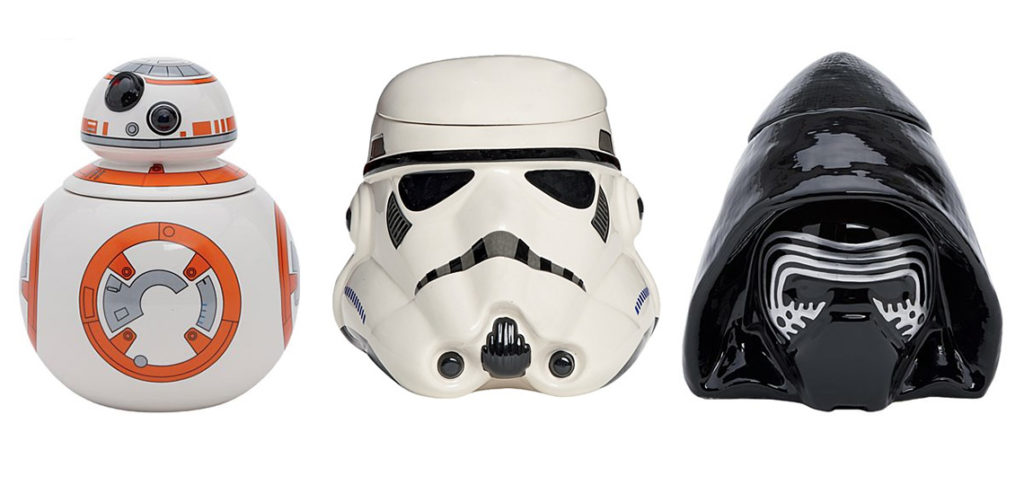 New Star Wars product at The Warehouse includes 3 ceramic character cookie jars, priced at $20 each. Check them out in store or online: BB-8, Stormtrooper, Kylo Ren. Each comes with included chocolate chip biscuits.
The ceramic jars themselves are made in China, but final product is distributed by Australian company Park Avenue. The Stormtrooper was released around Christmas 2015 with an R2-D2 being available too. The Kylo Ren looks a little better in person than the promo picture, fortunately, but the BB-8 is definitely great, and in a good scale to go with the older R2 if you happen to have picked that one up last year. The tag/label that comes with the new released items features Rogue One graphics!