Star Wars 'Cosmic Shells' at Countdown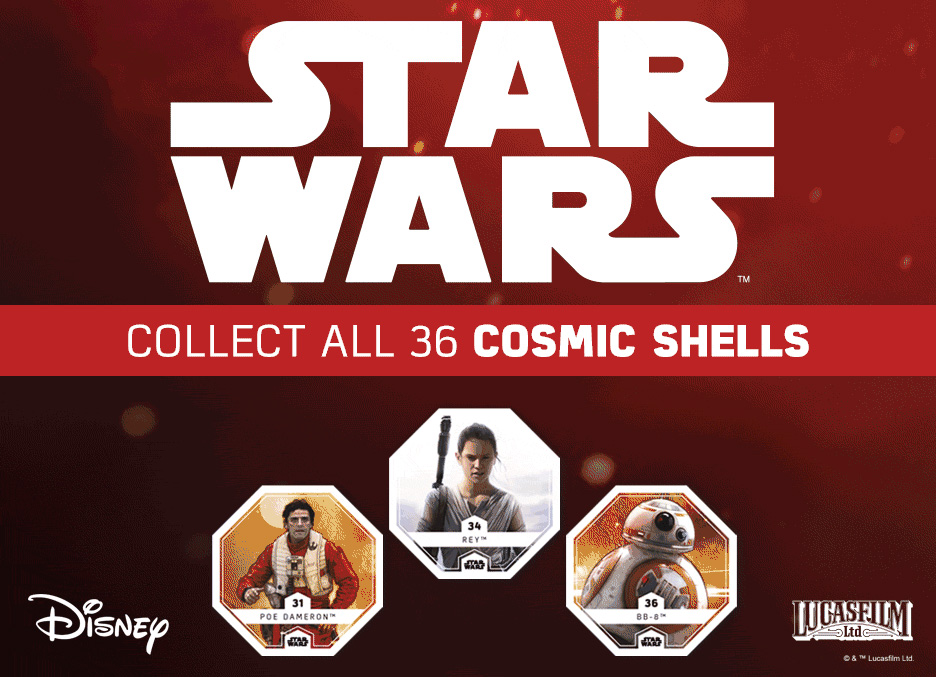 After teasing a Kylo Ren and Stormtrooper silhouette image on their Facebook page yesterday, the Countdown supermarket chain has today launched their "Cosmic Shell" promotion.
Starting tomorrow (August 4th) you get one Star Wars Cosmic Shell with every $20 spent in-store or online in a single transaction. The set consists of 36, featuring characters, planets and vehicles.  The Shells can be used to play a board game (with a minimum of 8 shells between 2 players), collected and stored in an album ($8 at Countdown supermarkets), and eight shells which will play a holographic clip when scanned with the Countdown Cosmic Shells app.
More details are on the dedicated Countdown Star Wars Cosmic Shells page, and the associated merchandise can be viewed here.
NZ Herald have covered the launch event online.
Check out all of our Cosmic Shell content here.