The Story of Star Wars on Vinyl – 1977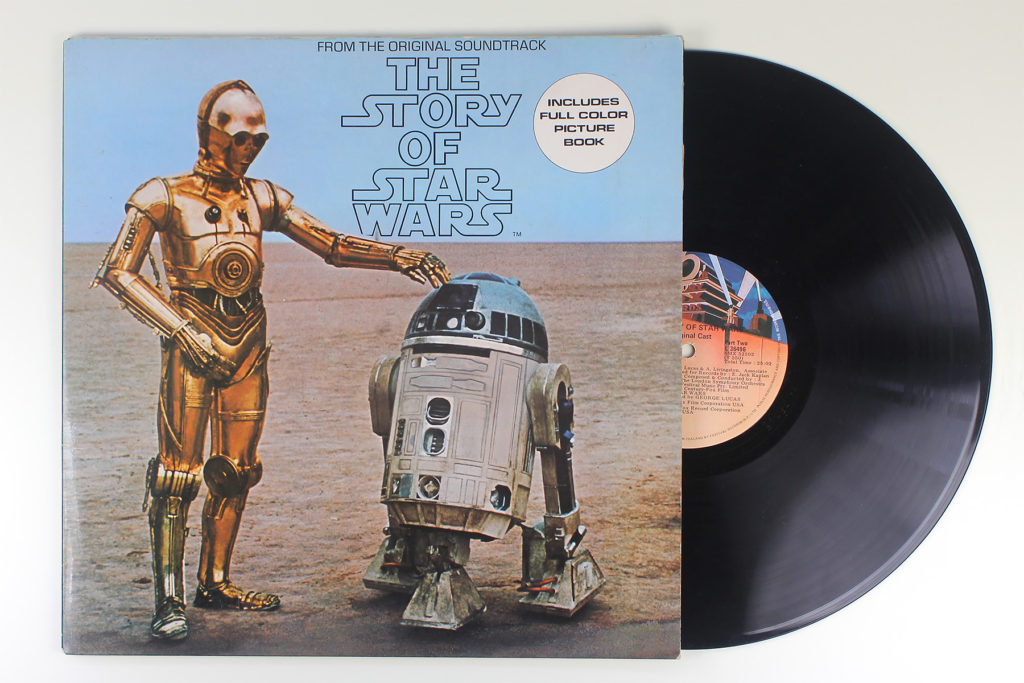 For a while there, it was getting harder to find the equipment to play these on, but with vinyl records enjoying a resurgence in popularity, the aging Star Wars story LPs have become an even more worthwhile collectible. Even better if you've still got the original one floating around from when you were a kid, way back in late '77 or early '78. Featuring original soundtrack material and additional voice-over narration, a quick listen to this audio time-capsule will surely bring back childhood memories.
Take a close look at the back cover of the record sleeve, or the label on the record itself, and you will see that 'The Story of Star Wars' on vinyl LP qualifies as a 'Made in New Zealand' classic collectible. The sleeve and the record make reference to 'Festival Records (New Zealand) Ltd', and give their Auckland PO Box number. The former lists them as the marketing company responsible for distribution and advertising: although they operated in Australia and New Zealand since 1952, Festival (now 'Festival Mushroom Records') took on a large role distributing overseas labels in the 1970's and 1980's.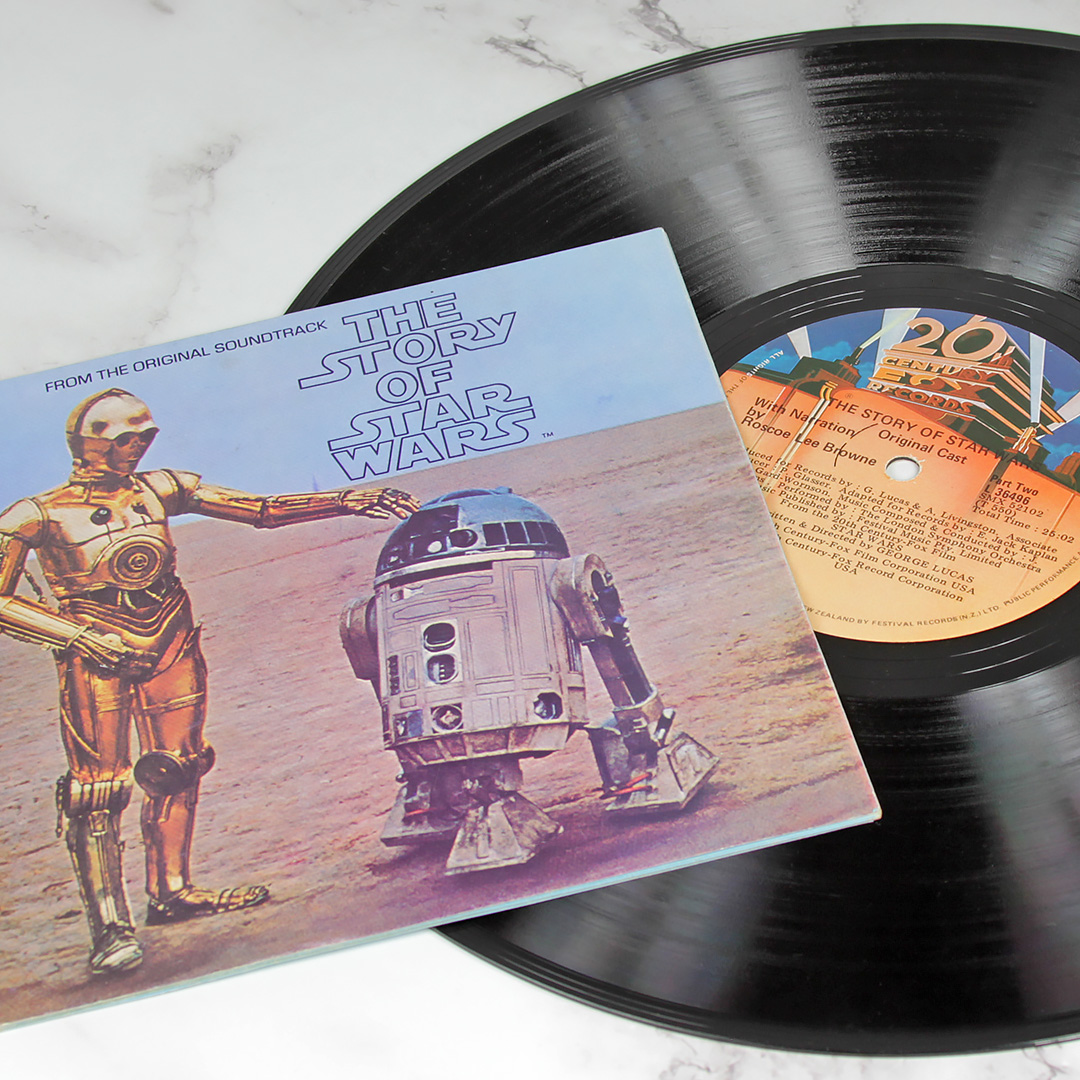 The record itself declares that it was 'Made in New Zealand'. The original source of the recording was, of course, '20th Century-Fox Record Corporation', located in Los Angeles. Interestingly, credits suggest that the pack-in 'Story of Star Wars' booklet was printed in Australia.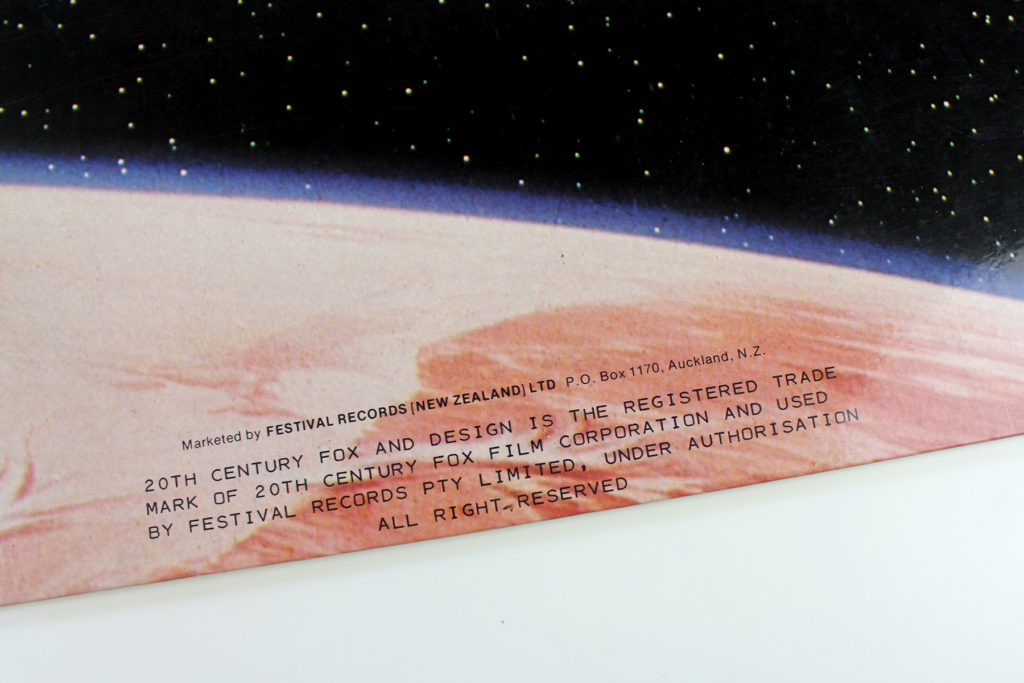 The smaller Star Wars 'Read-Along' book and record also featured vinyl pressed in New Zealand – this time by EMI (NZ) Ltd (note the interesting Disneyland branding). The accompanying 24 page book was printed in USA. The 'Star Wars Original Soundtrack', released that same year, was also distributed locally by 'Festival'. Later film tie-ins for 'The Empire Strikes Back' and 'Return of the Jedi' came from different US-based sources, and were licensed and distributed in New Zealand by different companies ('Polygram Records Ltd' in Wellington, and 'His Masters Voice', respectively).
Read more about the other made-in-NZ Star Wars vinyl records under the "vinyl" tag.