Rogue One Celebration Panel and Footage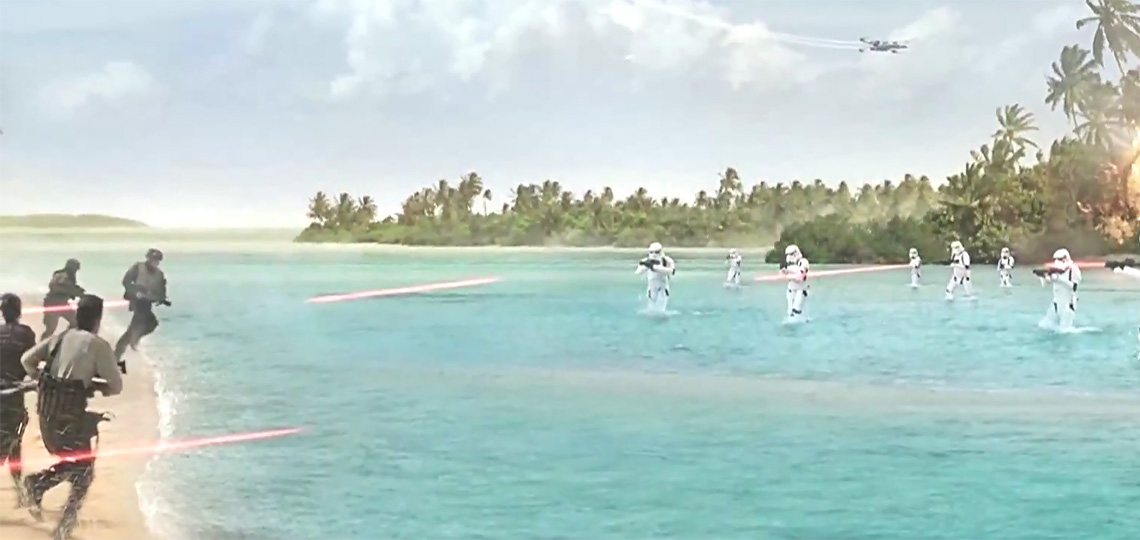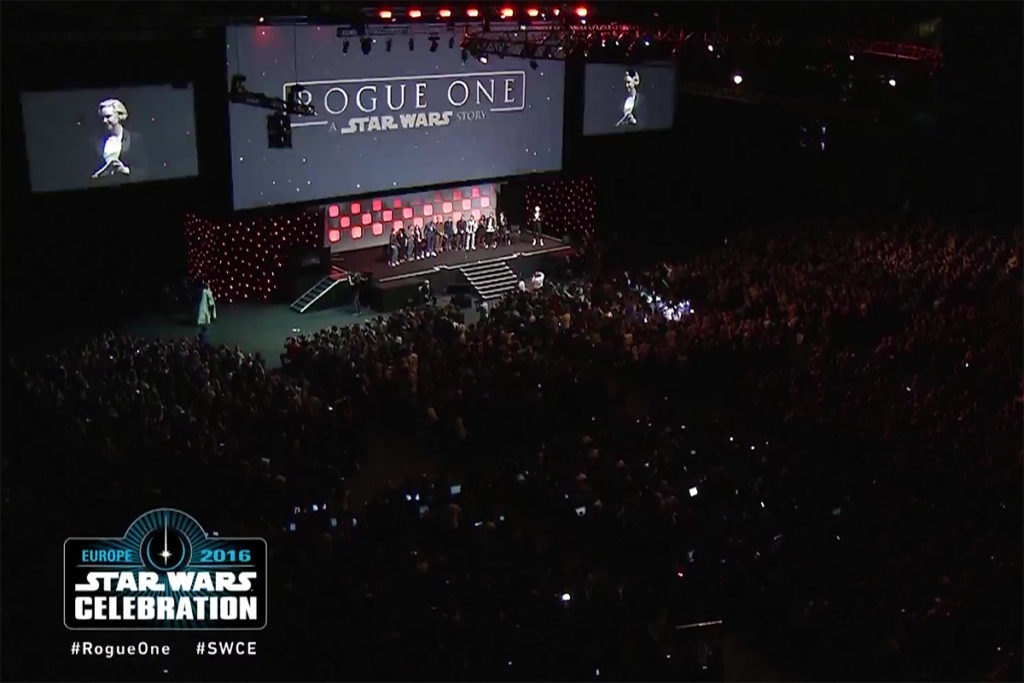 A new, Rogue One video clip has just screened at Celebration Europe, during the opening day Rogue One panel hosted by Gwendoline Christie, and headlined  by director Gareth Edwards and Lucasfilm president Kathleen Kennedy. The full stage line-up included Kiri Hart (Senior Vice President, Development), John Knoll (Chief Creative Officer/Senior Visual Effects Supervisor, Industrial Light & Magic), and  cast members Diego Luna, Riz Ahmed, Felicity Jones, Donnie Yen, Jiang Wen, Alan Tudyk, Forest Whitaker, Mads Mikkelsen… and, entering the stage in full costume with an escort of death troopers, Ben Mendelsohn. Gwendoline led the cast through an opportunity to introduce their respective characters, as much as they could without drawing an expression of caution from Kathleen down at the executive end of the line-up. The hour-long stage presentation included a few projected still images to give the discussions context, the reveal of the TBS6 Jyn Erso action figure, and the following behind-the-scenes "sizzle reel".
We've assembled a gallery of screen-caps from the panel and video clip below, so you can relish each and every exciting detail.