The Warehouse – 21 June 2016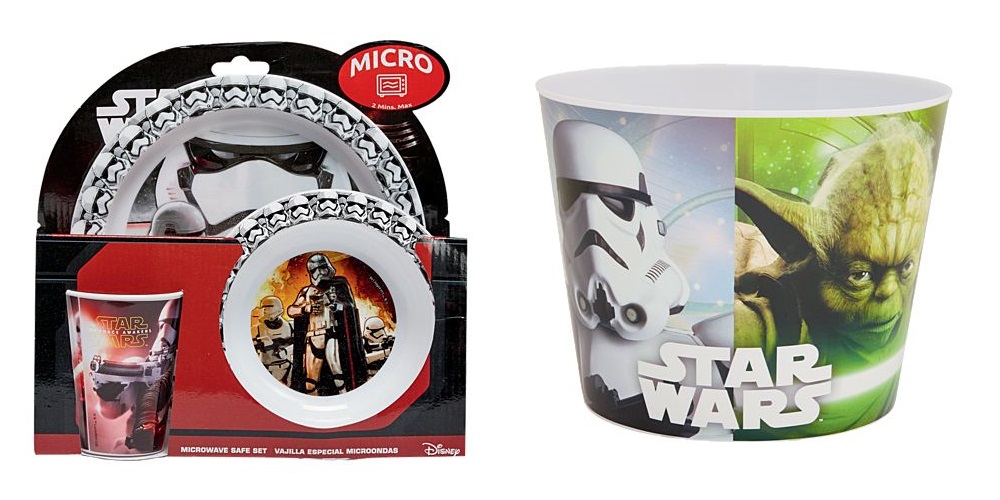 Recent arrivals at The Warehouse include two different Star Wars dishware sets. The first is a 3-piece set, which includes a plate, a bowl, and a cup (microwave safe) with a 'The Force Awakens' theme. The second is a Star Wars popcorn bucket featuring a classic Stormtrooper and Yoda (the online photo does not show the back). The 3-piece set is priced at NZ$15.00 per set, while the popcorn bucket is priced at NZ$10.00 each – as well as shopping instore, The Warehouse offers online shopping and delivery within New Zealand.
Photos sourced from and belong to The Warehouse.