Twinkies 'Empire' Stickers – 1980-81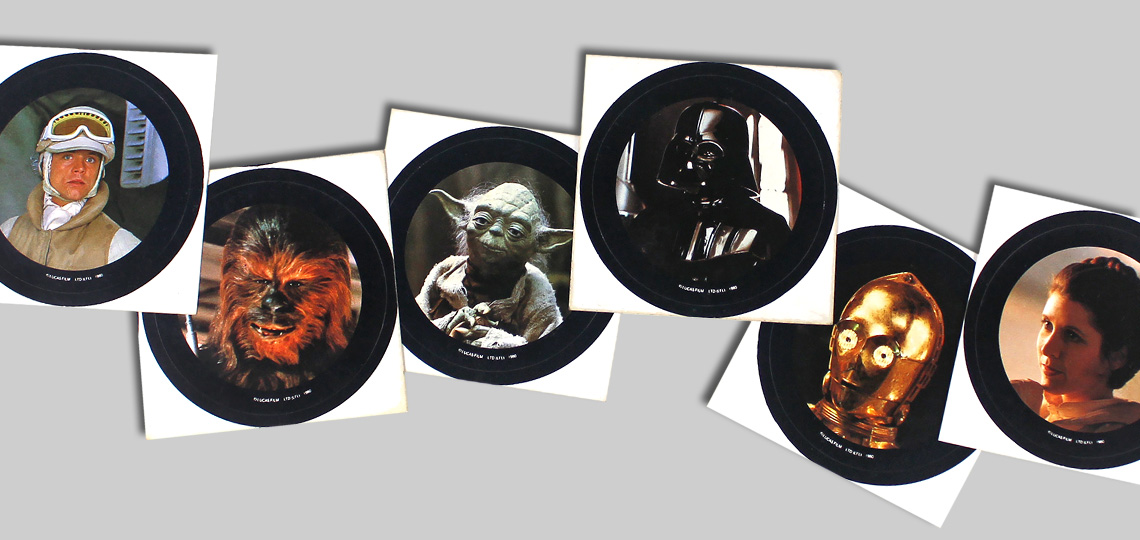 'Twinkies' snack cakes are renowned as the quintessential junk food (yet are consumed at a rate estimated at over half a billion per year worldwide). The original American version was invented in 1930, and is produced the company Hostess Brands (which is currently owned by Apollo Global Management and C. Dean Metropoulos & Co, having undergone a bit of corporate re-shuffling when the previous version of Hostess Brands went bankrupt in 2012). Twinkies have been, and are made by different companies for distribution and consumption internationally (eg, for distribution in Mexico, they are produced by Marinela). New Zealanders will remember a local version made by General Foods Corp (NZ) Ltd. (under the Irvines brand) that, in the early 1980s, one could be forgiven for purchasing as they came with NZ-exclusive Empire Strikes Back collectibles. The set of 6 black-bordered circular stickers are 70mm in diameter (78mm across before they are removed from their square backing), and depict Yoda, Vader, Chewie, Leia, Threepio and Luke.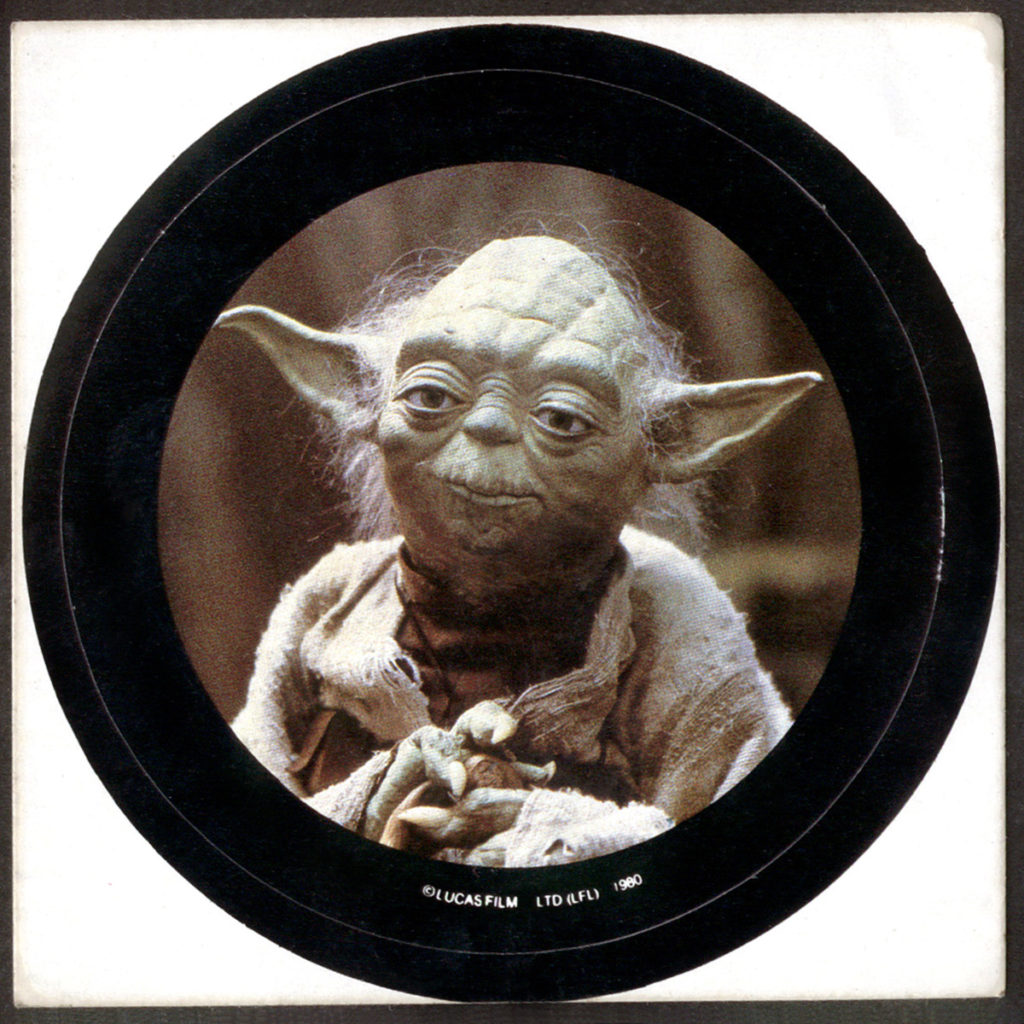 General Foods Corp was also, at that time, the parent company of Tip-Top Ice-Cream, and hence the Star Wars license used for Twinkies was probably an extension of that used to market their frozen confectionery products (R2-D2 Space Ice ice-blocks, Empire Strikes Back ice-blocks, Return of the Jedi ice-blocks).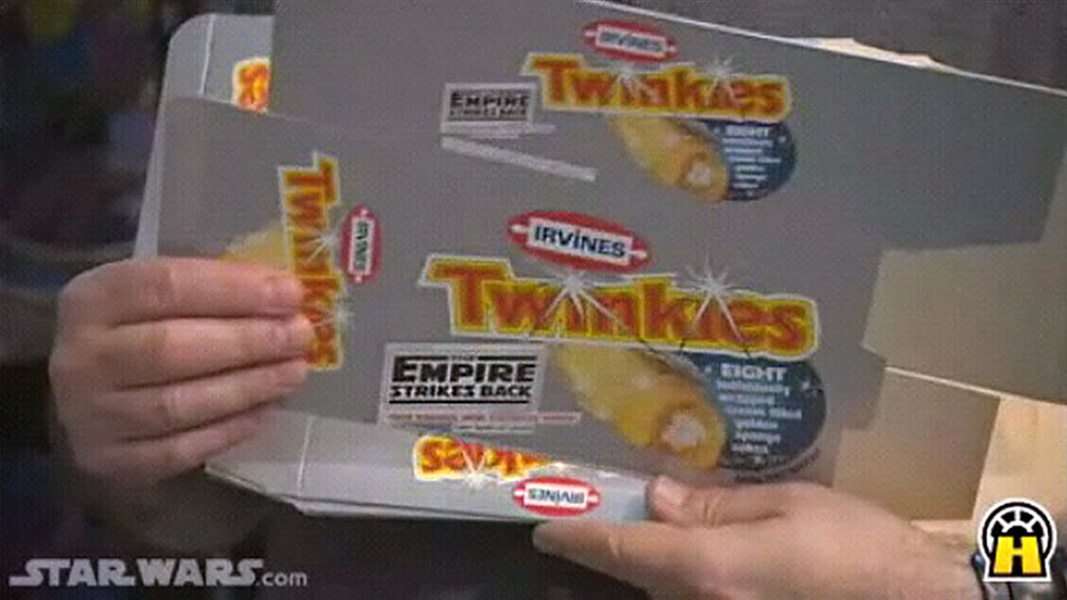 Twinkies multi-packs (containing 8 of the cream-filled sponge cakes) added to the list of collectibles by having cut-out cards printed on the packaging, and a mail-away offer for ESB badges that matched the character stickers. Few such cards or multi-packs are known to still be around – immediately above and below, however, are a series of images of the Irvines Twinkies packaging from the collection of uber-collector Steve Sansweet, housed at "Rancho Obi-Wan". These pics are from a video tour presented by Steve on the topic of food-related collectibles (previously on StarWars.com, but currently no longer available).
If you can help out with any additional images of the multi-pack boxes, please contact us.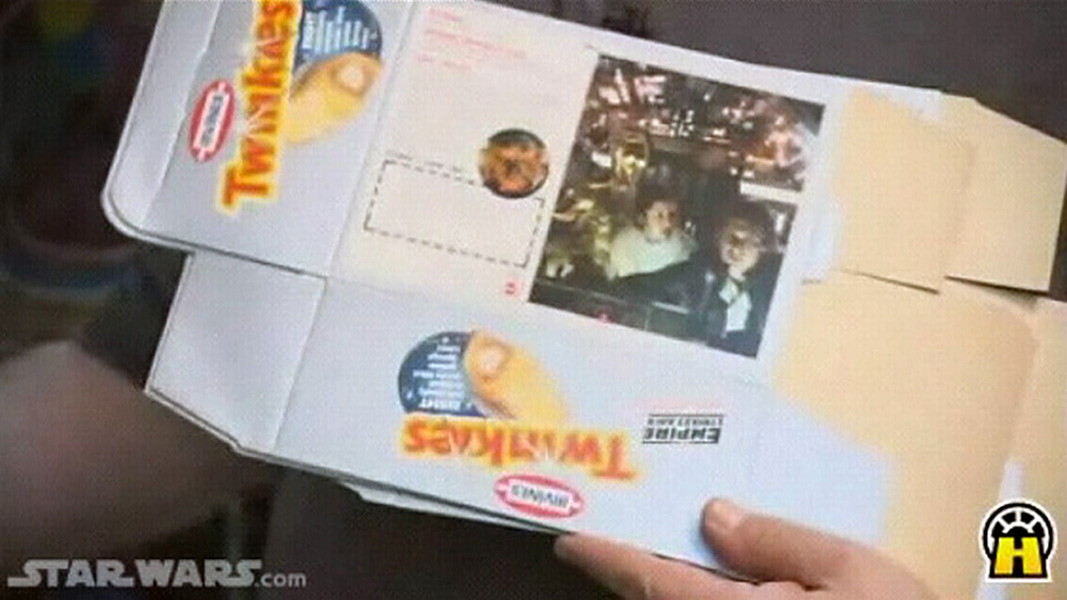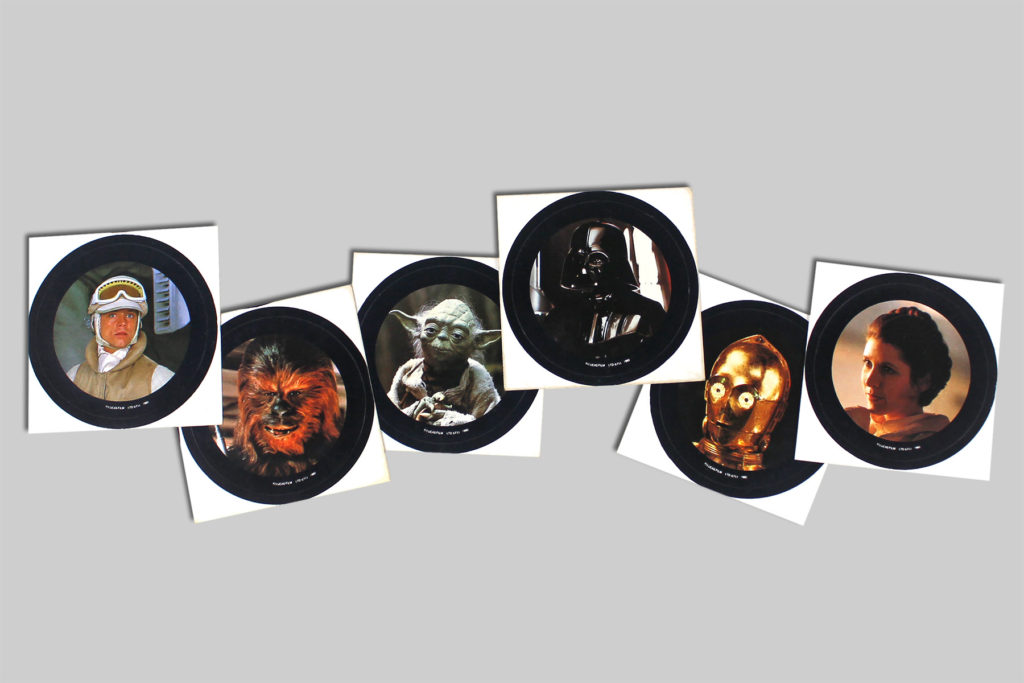 All SWNZ content will always be freely available. However, if you'd like to support this site, please consider buying the admin team a coffee via Ko-Fi. Either way, thank you for visiting; we appreciate your support!