Star Wars Books At Your Library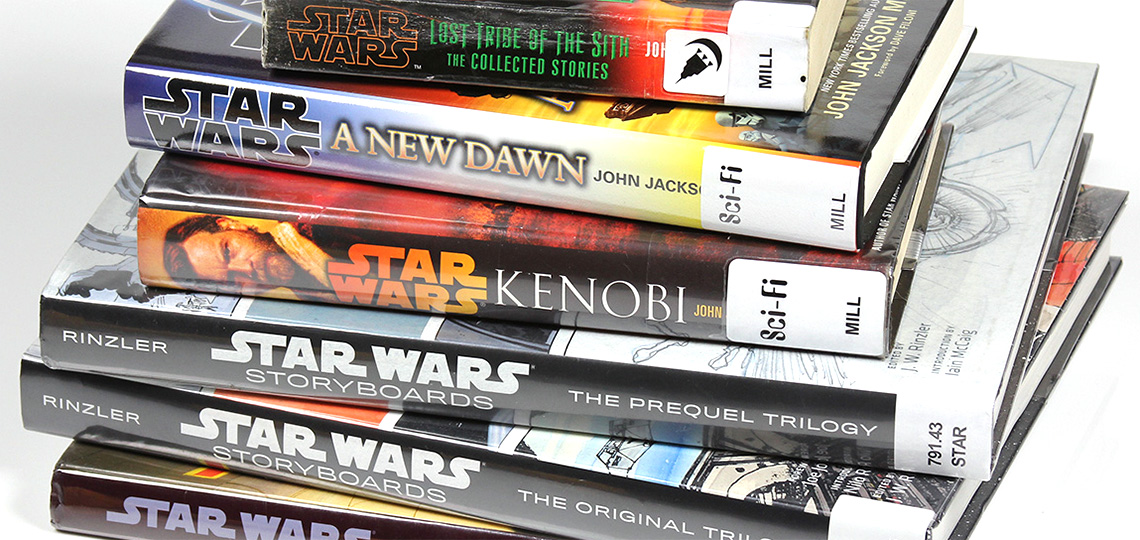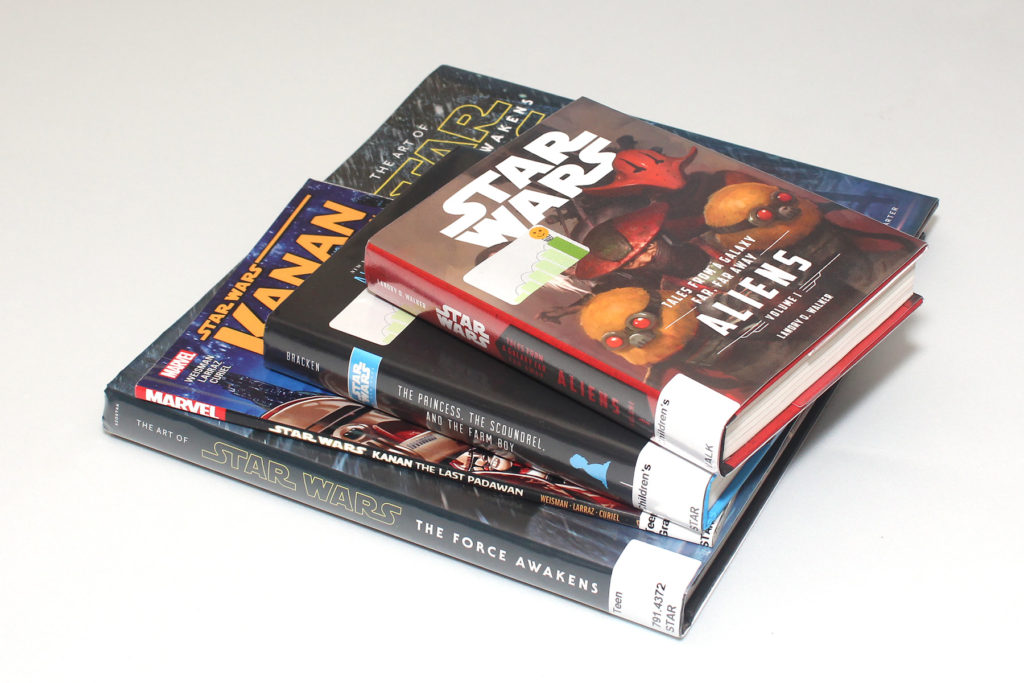 Did you know that the Auckland Council Library system has over 2,500 Star Wars books in its collection? The libraries of the other main regions have counts of a similar order of magnitude.
Included in that selection are novels for all ages (pre-school, junior, and adult), non-fiction titles, graphic novels, audio and visual media, and even console games. Multiple copies are held in stock for most of the items, and they are pretty quick off the mark when it comes to acquiring the latest releases (such as the novel "Bloodline" by popular Star Wars author Claudia Gray).
To go on the hunt for some good reading material, log in to online system of the library of which you are a member, and start with a "Star Wars" keyword search (here's the link for the Auckland system, for example: discover.elgar.govt.nz/…star%20wars). Once you've found something that piques your interest, it's a pretty simple process to put a request or hold on a title to have it soon waiting for pick-up at your local library branch.
Most of us are pretty familiar with that sort of library process… it's still worth having a good dig around, I'd argue… you might be surprised at the breadth and extent of the range of Star Wars books you can actually get your hands on.
Discuss this topic in the SWNZ Message Boards.