SWNZ News Digest – 28 May 2016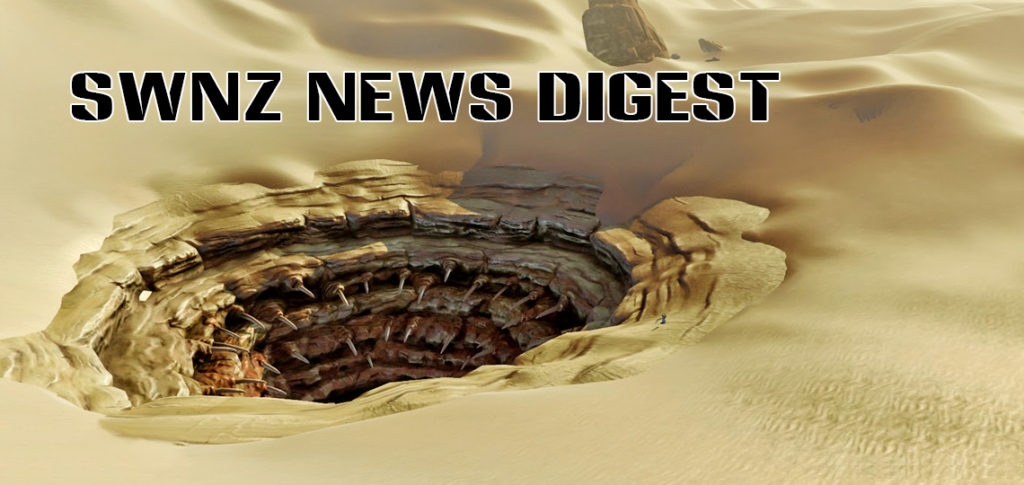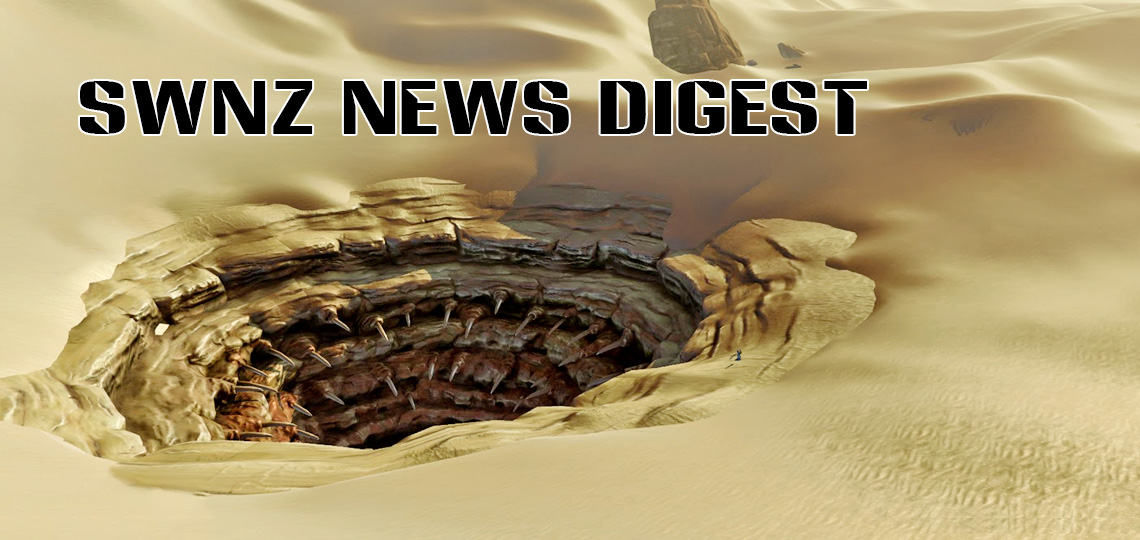 Here's this week's News Digest, collating interesting Star Wars news headlines and links through to sources where you can read more.
Vintage Star Wars Picture Books
The official Star Wars site has an article in their Collecting section revisiting the "weird" Star Wars picture books of the '70s and '80s. It is a fun flashback to the kid-oriented titles such as "The Mystery of the Rebellious Robot" (1979) and "How the Ewoks Saved the Trees: An Old Ewok Legend" (1984) – read the full article at StarWars.com.
Designing The Force Awakens
Artists James Clyne (VFX art director) and Iain McCaig (veteran Star Wars concept artist) discuss their involvement in creating the look of Episode 7: The Force Awakens, presenting at a special exhibition at the Gnomon Gallery (Los Angeles, California) which has nearly 50 pieces of concept design and sketches on display – read the full article at StarWars.com.
Claudia Gray ("Bloodline" Author) Interview
Claudia Gray was the author of the well-received young adult Star Wars novel "Lost Stars". Her new book "Bloodline" revolves around General Leia and how and why the Resistance came into being. Jennifer Heddle interviews Claudia, and they discuss the responsibility and process of exploring Leia's post-ROTJ story – read the full article at StarWars.com.
Candace Payne, "Chewbacca Mom"
From Time.com:
The Texas woman now known round the internet as "Chewbacca Mom" appeared on James Corden's show on Monday to help him get to work, as so many celebrities have.

Candace Payne—whose video showing her trying on a Chewbacca mask and laughing infectiously has gone viral since Thursday—shows off the mask to the Late Late Show host. Star Wars Director J.J. Abrams also appears in the video.
View the video clips on Time.com.
The Star Wars Show, Episode 3
The third episode of The Star Wars Show has aired. It too features Candace Payne, as well as mentioning some Rogue One art (seen in the Poster Reveal article below), and celebrates famouse Star Wars birthdays of this month (including George Lucas) with a themed birthday cake gallery. Check it out on the official Star Wars Youtube channel here.
Celebration Europe Poster Reveal
Releases of information about the upcoming Celebration Europe convention are gaining momentum at StarWarsCelebration.com and StarWars.com. Among the reveals this past week was the key art for this event, featuring a montage of The Force Awakens and Rogue One characters and vehicles. On the latter count, we see Death Troopers, the new "Shore Troopers", and the AT-AT variants now known as AT-ACTs (All Terrain Armored Cargo Transport). Read the full article at StarWars.com.