May 2016 KZone Magazine with Lego Star Wars Poe's X-Wing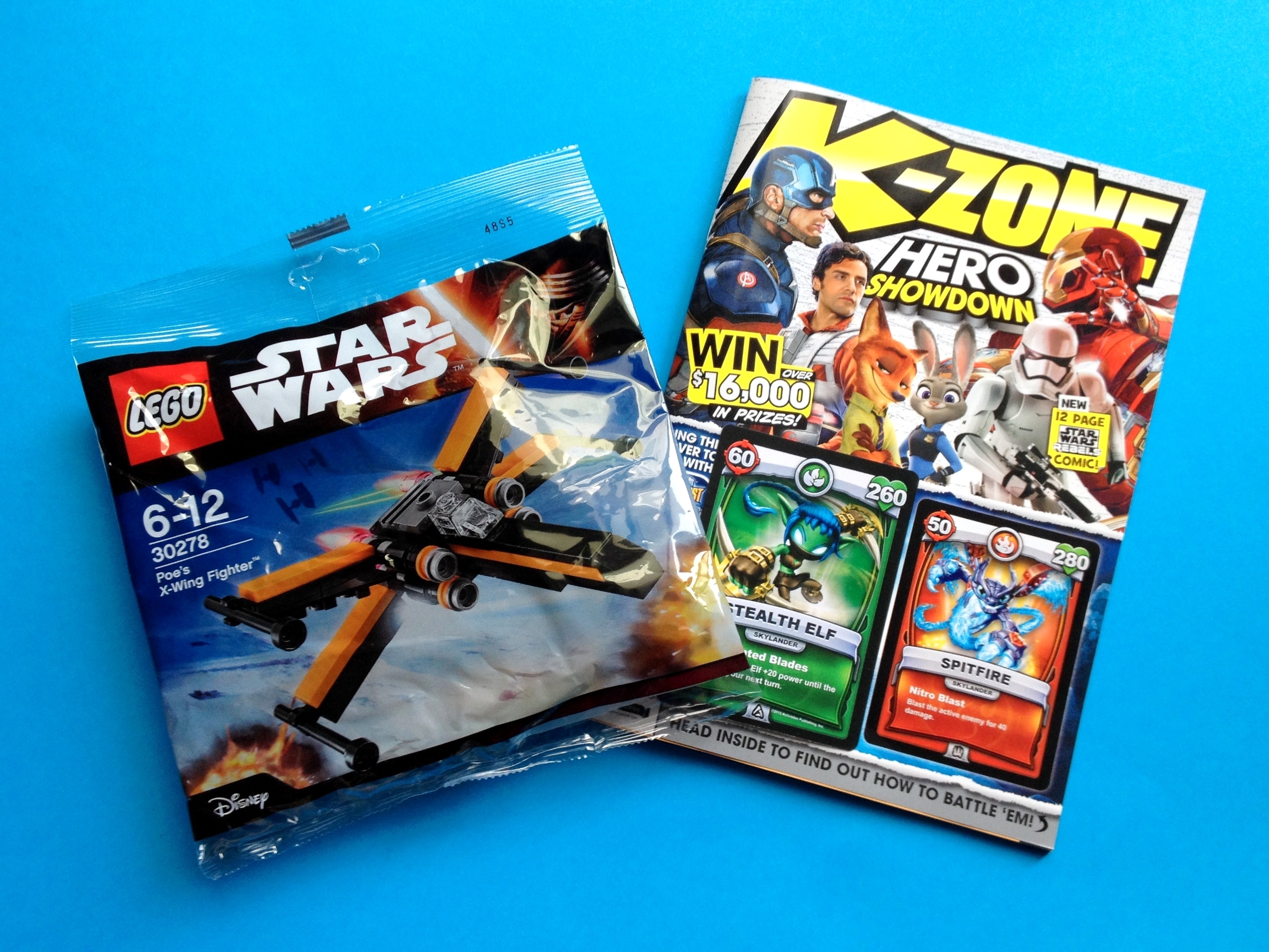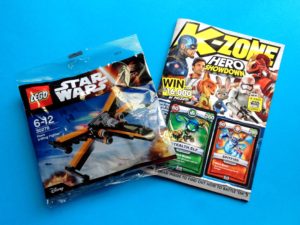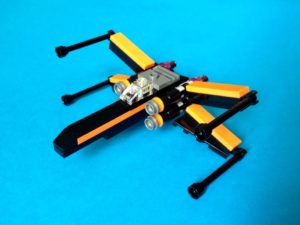 As well as containing some brief Force Awakens coverage and a 12-page Star Wars Rebels comic, the May 2016 issue of KZone magazine also comes with a Lego Star Wars 30278 Poe's X-Wing model. The magazine is priced at $6.90, and has been spotted at most magazine retailers throughout New Zealand.
I've always had a weak spot for the Lego Star Wars mini sets, and Poe's X-Wing is an excellent addition to the range. The silhouette is spot-on, and the black and orange colour scheme makes for a striking build. The final product has the wings oriented differently than in the film (with the lower wing facing backwards, instead of forwards), but this is easily swapped if you're after a more screen-accurate appearance.
Lego sets – especially Star Wars Lego sets – don't come cheap, so this is a great little freebie to get your hands on!