EB Games – Lego Star Wars: The Force Awakens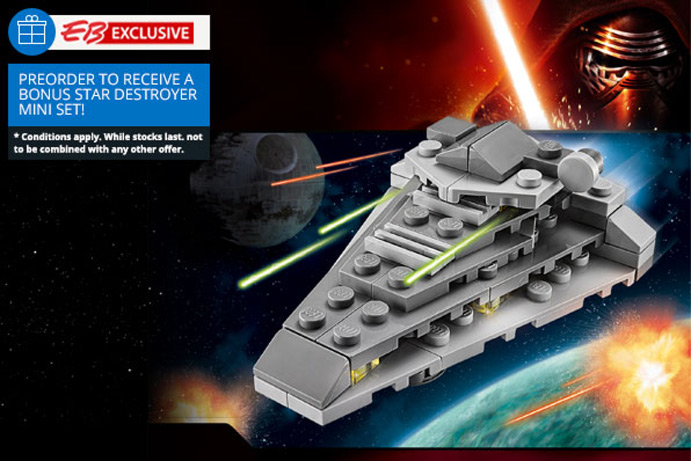 EB Games has the upcoming Lego Star Wars: The Force Awakens video game available for pre-order – with an exclusive bonus! Pre-order the game (any platform version) before the release date of 20th June 2016, and receive a bonus Lego Star Destroyer mini set, while stocks last. The game is available on the following platforms – XBox One, XBox 360, Playstation 4, Playstation 3, Wii U, PS Vita, Nintendo 3DS, and PC.
EB Games also has two exclusive versions of the game available for pre-order – the deluxe edition for XBox One and Playstation 4. The deluxe edition includes the game, season pass, and Finn Lego mini figure – priced at NZ$129.99 each.
The ONLY game with full movie content!

12 Film Based Levels
6 NEW Star Wars Adventures
Includes 2-3 "First to Tell" Stories

LEGO Star Wars: The Force Awakens takes players deeper into the new film than any other game with all of the heroic characters from the movie, including Rey, Finn, Poe Dameron, Han Solo, Chewbacca, C-3PO, and BB-8, as well as Kylo Ren, General Hux and Captain Phasma, while also exploring iconic Star Wars locales, such as Jakku and Starkiller Base.

This action-packed adventure introduces new gameplay features, including the enhanced "Multi-Builds" system, where players can choose from multiple building options to advance the game. Gamers will be able to engage in intense new Blaster Battles for the first time, utilizing surrounding environments to drive back the First Order. Fans can also experience the thrill of high-speed flight gameplay through arena-based battles and dogfights in space, while utilizing a multitude of vehicles along the way, including the legendary Millennium Falcon.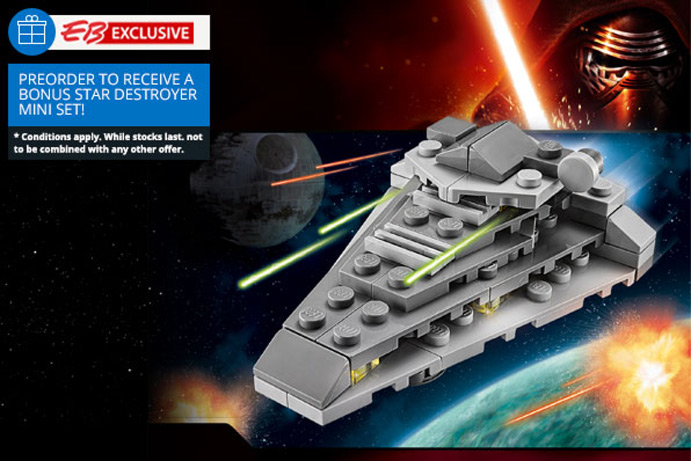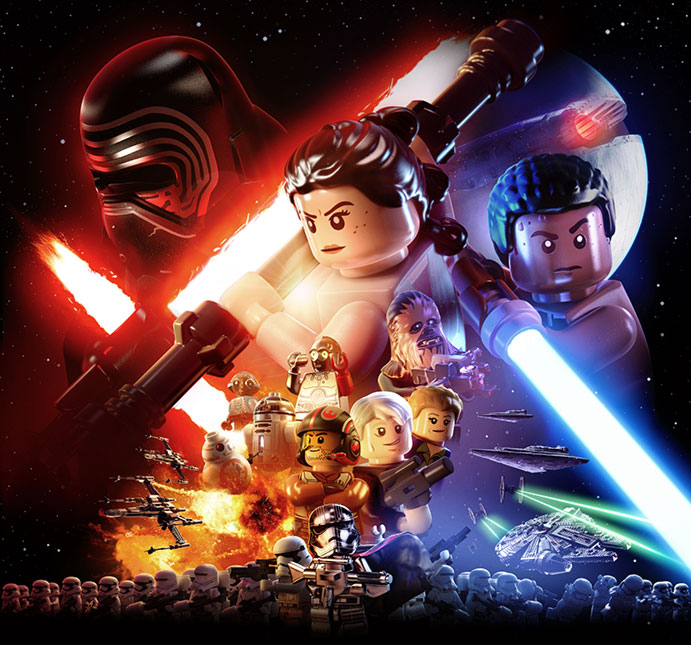 Photos sourced from and belong to EB Games.