Wellington Toy Collectors' Fair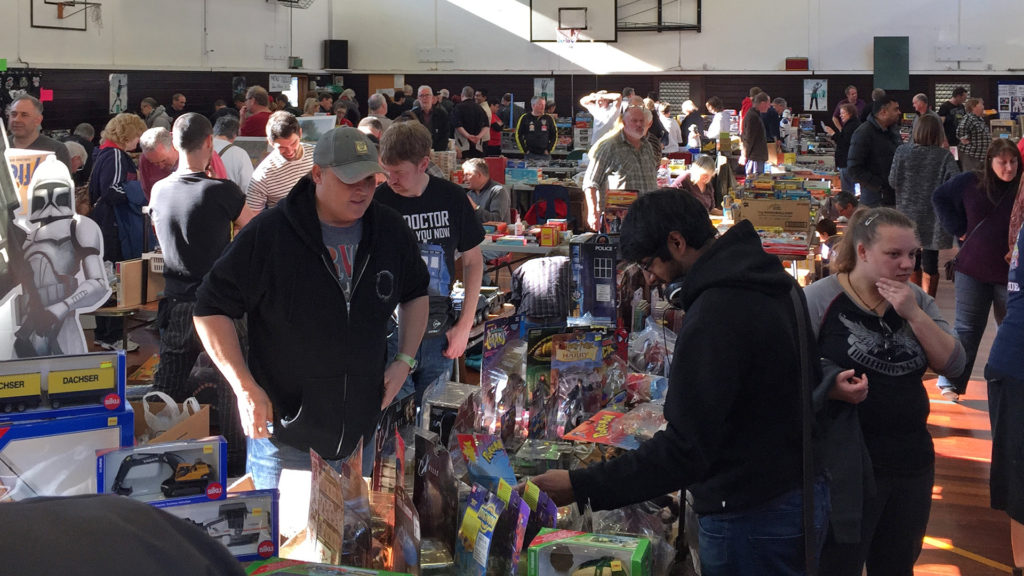 Last weekend the 2015 Wellington Toy Collectors' Fair was held at St. Mary's College in Thorndon, Wellington. The fair is an annual event, but hadn't made its way onto my radar in previous years. I went along not really knowing what to expect – but came away very impressed.
The whole event was incredibly well-organised, and featured several dozen vendors selling a wide range of collectibles. Most importantly, there were a lot of Star Wars items on offer – including books, collector cards, and a huge amount of carded and loose modern-era figures. Everything was in great condition, and it was clear that these sellers took a lot of pride in their wares.
If you happen to be in the Wellington region, I definitely recommend heading along to next year's fair. We'll be sure to keep you updated with details as soon as they're released!
You can discuss this topic in the SWNZ Message Boards.