'Star Wars Insider' Magazine, no.158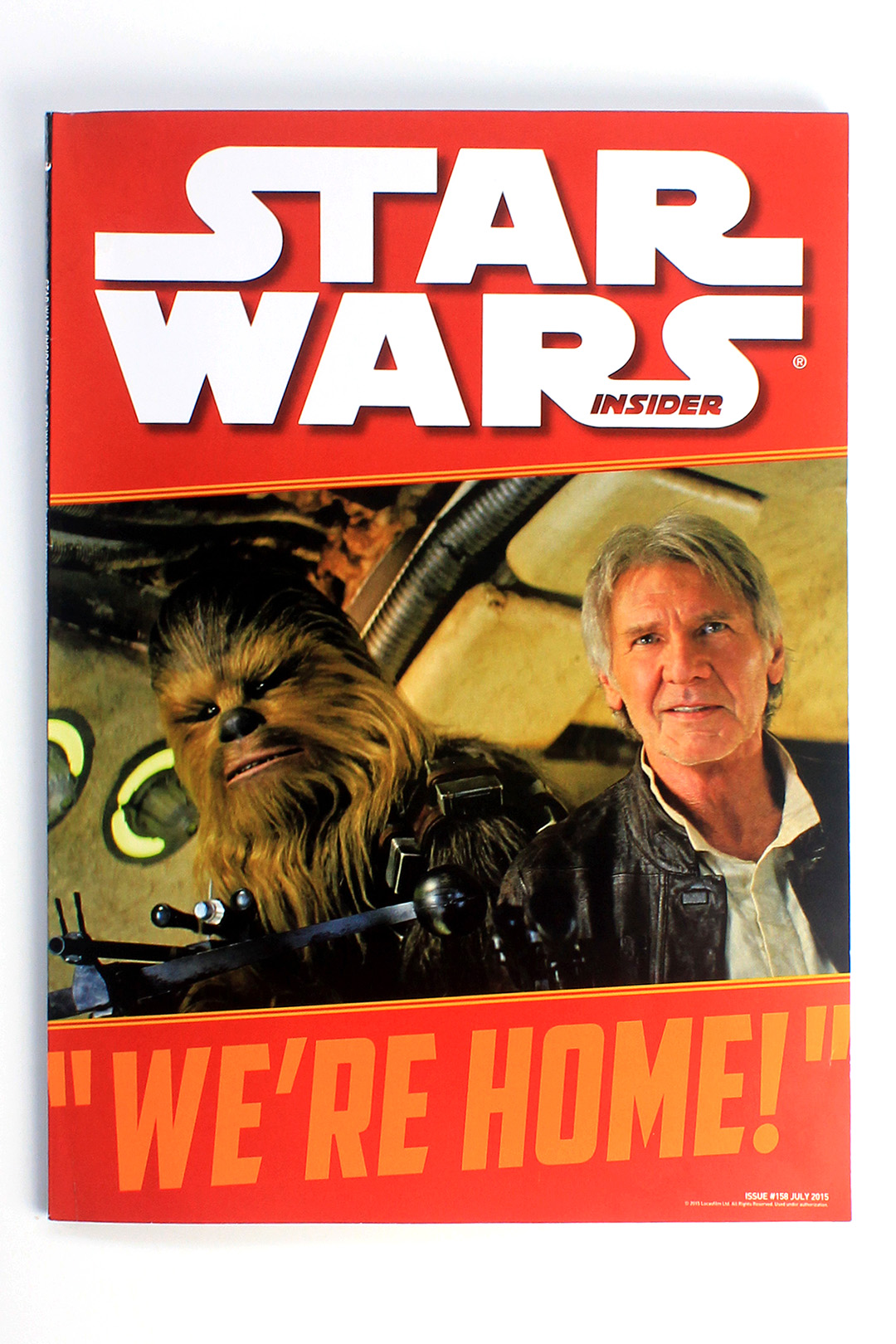 The latest issue of the Star Wars Insider magazine issue 158 has just hit subscribers' mailboxes in New Zealand, days before it's due to hit news stands in the US. This issue includes a two-page look at the latest teaser trailer, asking some curious questions about the new reveals that are yet to be answered. While we anxiously wait for more information about the upcoming film, the magazine delves into the new Star Wars canon, with a great article about Marvel's new series of Star Wars comic runs, including full page artwork. There's also a look back at the classic Dark Empire comic mini-series, with part two in the article series about how the comic came to be. On the theme of new canon stories, the magazine premieres a short story featuring Lando Calrissian, set in the 'Rebels' television series era.
For fans of the original trilogy era, Insider continues with part 6 of Star Wars Style written by Brandon Alinger, author of Star Wars Costumes: The Original Trilogy. It's a great look behind the scenes of the original trilogy costumes with rare photos, continuity polaroids, and concept art. An article by Tricia Barr takes a look back at the character of Han Solo (also featured on the cover), in her continuing study of heroic journeys through Star Wars.
The current price is GBP40.50 for a year, consisting of 8 issues delivered to your door – at the current exchange rate each issue costs approximately NZ$11 (NB: the Titan Magazines website lists the usual subscription price as GBP43.99, but if you use this link, you get a discounted rate: code=WEB14). It's a great magazine for all Star Wars fans with a wide range of articles – and I can't wait until they can include more Episode 7 content as we approach the release in December. With Disney's wide plan for the new Star Wars films, comics and games, with even more on the horizon, it's the perfect time to subscribe as we enter this new era of content.