Celebration Anaheim Photos, Day 2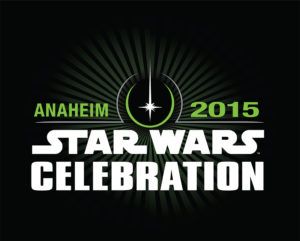 We're continuing with our organisation of our Star Wars Celebration Anaheim photo galleries. Shortly we'll also include some themed focus galleries, but at the moment, we're getting everything online in chronological order. Images from day two on the exhibition floor include more costumers, visits/returns to the booths of The Prop Store, Fantasy Flight Games, Gentle Giant Ltd, Anovos, miscellaneous dealers (including many traders of vintage merchandise), and snapshots from the Rebel Legion costuming group's outdoor mass photo. We managed to get in to the Episode 7 costume and prop exhibit without experiencing the extrordinary queue times some people suffered through…the full collection of those photos are being organised in a separate gallery.
Star Wars Celebration Anaheim, April 16-19, 2015. Day 2, April 17 2015.