TFA Teaser Poster and New Trailer at Celebration Anaheim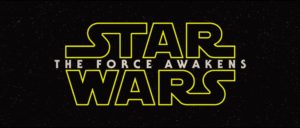 While we haven't had an official announcement as of yet, rumours are mounting that we might not have too much longer to wait until we see both the teaser poster and a new trailer for The Force Awakens.
Word has it that both of these will be debuted during J.J. Abrams and Kathleen Kennedy's panel at next weekend's Star Wars Celebration Anaheim. Collider.com originally ran the story, which has since been picked up by Making Star Wars, IMDB, and TheForce.net. While this should be taken with a grain of salt until confirmed by either Disney or Lucasfilm, it certainly doesn't come as a surprise. Celebration is the biggest Star Wars event of the year, and with only eight months until the release of The Force Awakens it seems like the perfect time to release the first full-length trailer.