More Star Wars Easter Eggs in NZ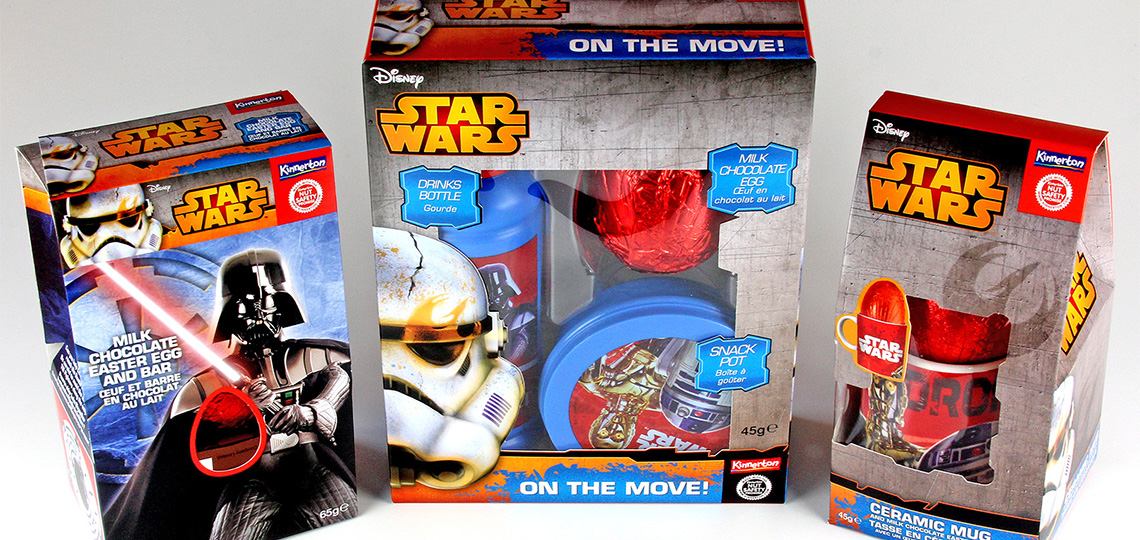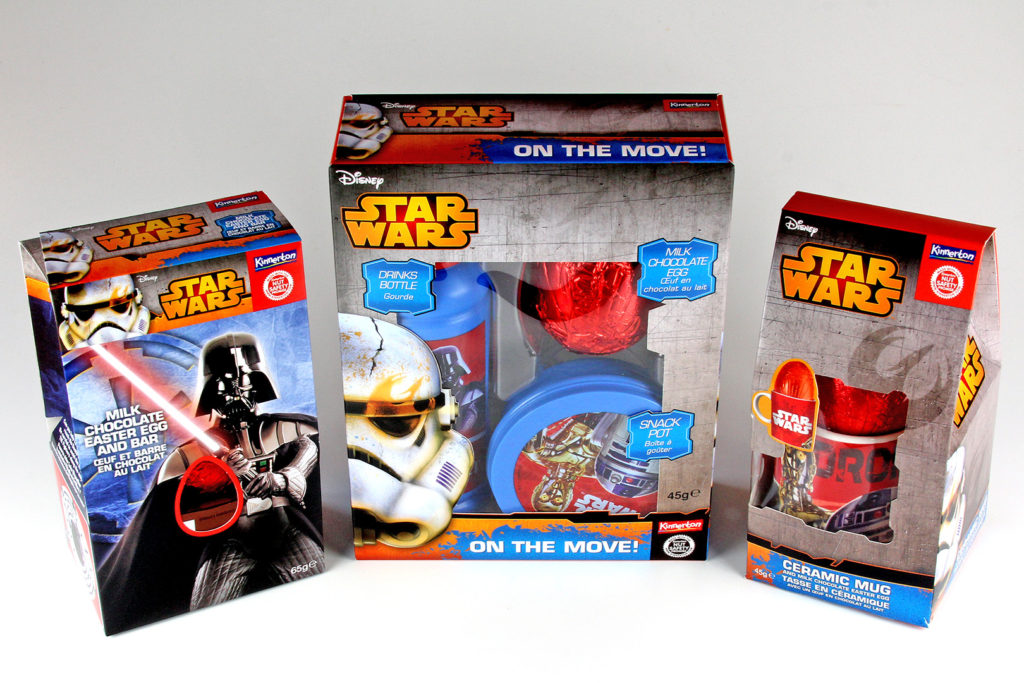 Following on from our February post about Star Wars Easter products showing up at The Warehouse branches, that same retailer is now stocking three new items, from UK-based company Kinnerton (thanks to SWNZ forum member Mike L for the scoop). Kinnerton is a confectionery company that guarantees its products are nut-free/nut-allergy safe.
The three new packaged items all include a single egg (of the same size). One product also includes a small chocolate bar ($8), one comes with a Star Wars-branded ceramic mug ($8), and the third comes with a plastic drink bottle and snack container ($18).
Discuss this topic in the SWNZ Message Boards.