Star Wars Insider Magazine Subscriptions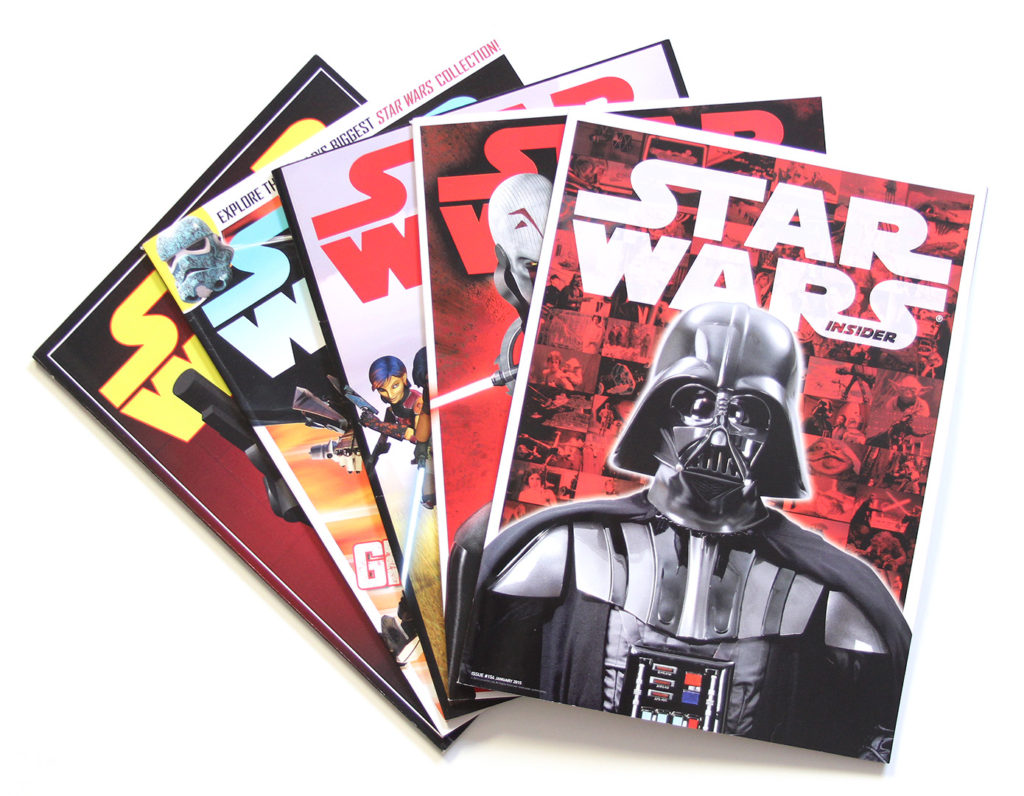 The Star Wars Insider magazine, currently published by Titan Magazines, has been a fan favourite for decades now, but in this age has to work hard to remain relevant and competitive with online news sources. With Rebels underway (and confirmed for a second season) and Episode VII on the horizon, it seems to be achieving that, containing a bountiful variety of exclusive new and archive content.
Getting hold of issues of the Insider magazine has often been a bit of a challenge in New Zealand, with local stores only occasionally or intermittently stocking them, and when they do, it has often been at exorbitant air-freighted pricing levels. The current subscription service offered by Titan Magazines is very cost-effective, however, with a 1 year, 8 issue run coming in at NZ$10.60 per issue (Approximately NZ$85 annual subscription, at the current exchange rate). You can start your international subscription here. Even individual back issues aren't priced badly, coming in at an approximate shipping-inclusive cost of NZ$17.50 – you can order single back issues here. These prices are all subject to change, of course, and will fluctuate with the exchange rate, but the full annual subscription in particular seems to be a pretty reasonable deal if you still like good old fashioned glossy paper as a media format. If however, you want to go digital, you can actually subscribe to the Insider magazine in a couple of different mobile formats here.