'Star Wars: Rebels' in SkyWatch magazine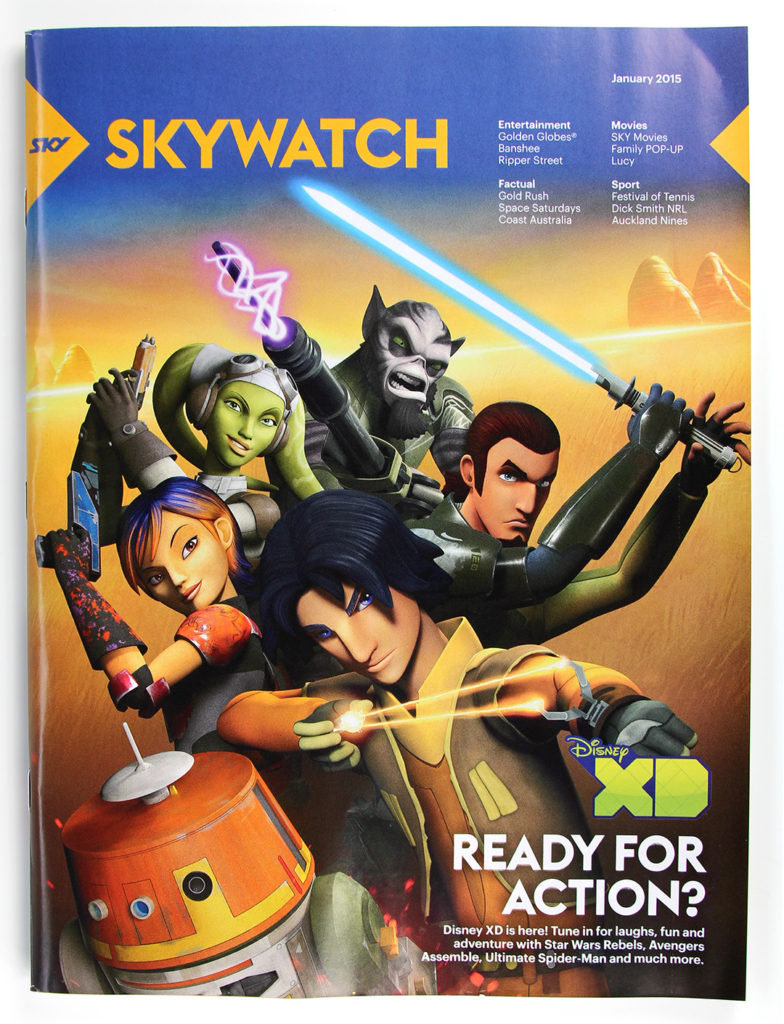 The January SkyWatch magazine features a 'Star Wars: Rebels' cover and two-page interior spread, promoting the headline shows of their new DisneyXD channel. Although the day-to-day scheduling doesn't cover such kid's channels, the associated article confirms that the ongoing timeslots for 'Rebels' will be Saturdays and Sundays at 9:30am.
We've seen all of the first 7 episodes a few times on SkyTV now (and the pilot, which convention seems to exclude from the episode numbering system). The 8th episode, "Path of the Jedi" screens in the US this weekend…with a bit of luck, moving forward SkyTV will actually be keeping up with the US broadcast schedule…or at least won't be too far behind. The timetable for the next week or so is available to review and remote book here.
As far as free-to-air television goes, although TV2 did screen the "Spark of Rebellion" pilot on New Year's Day, we haven't, at the time of writing, seen any evidence of them carrying this show in an ongoing timeslot. ( t4gt3st )
Discuss this topic in the SWNZ Message Boards.