Auckland Armageddon 2014 Report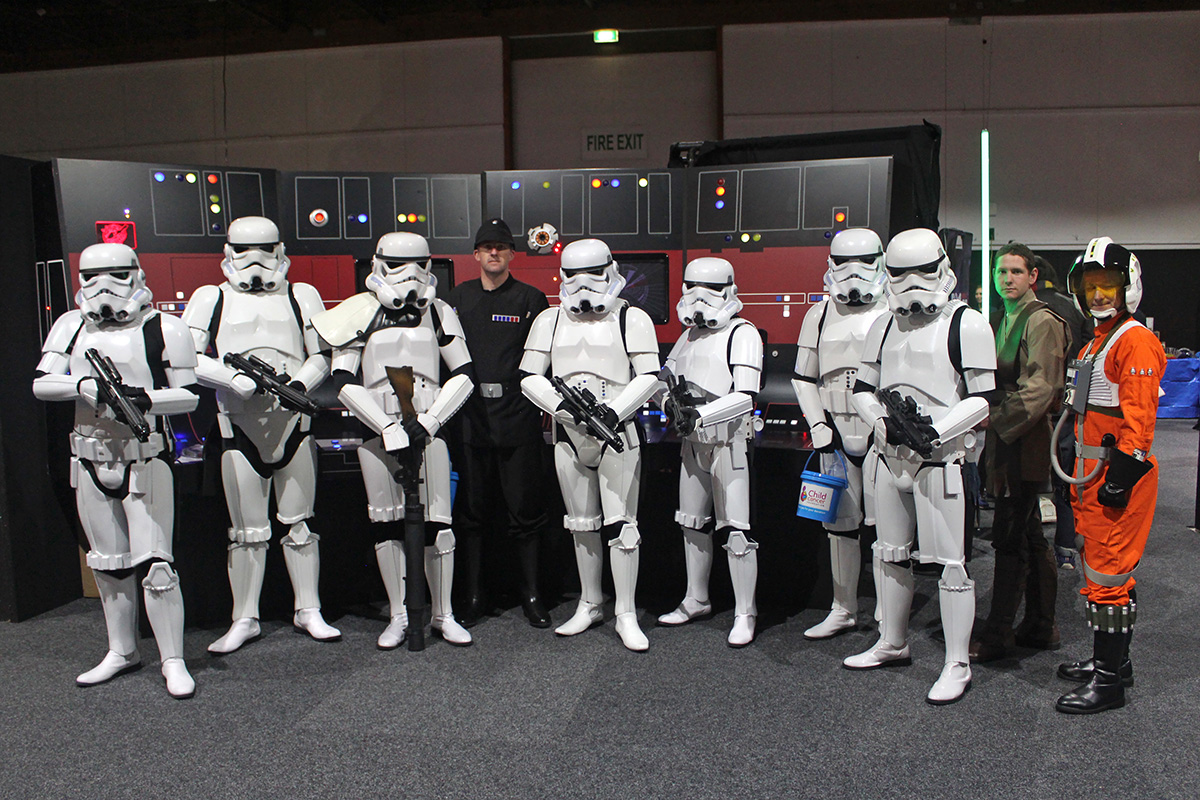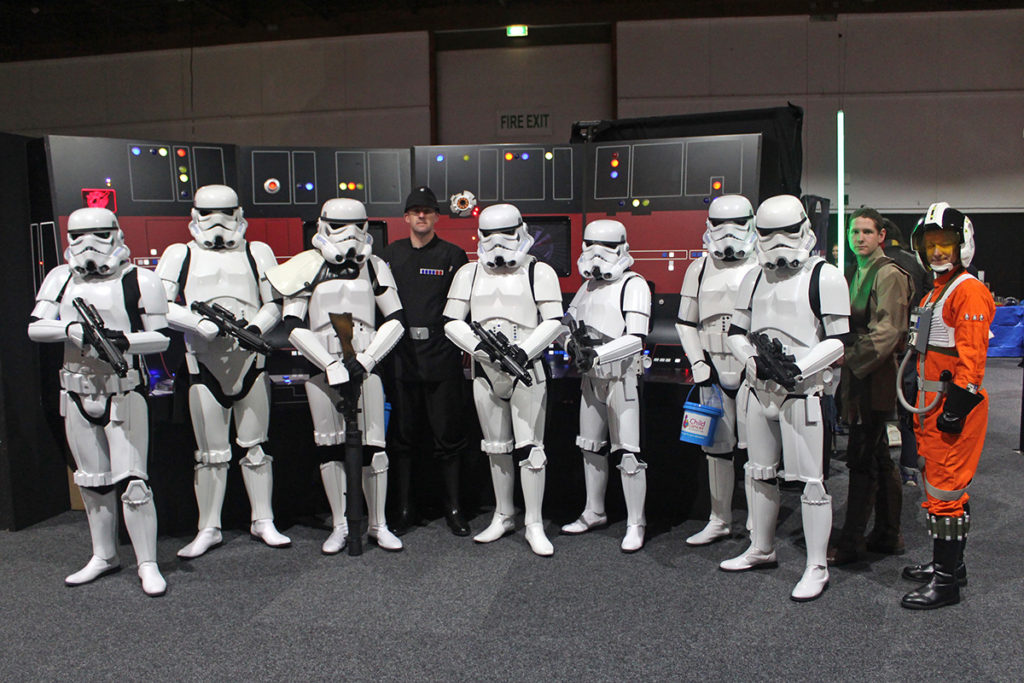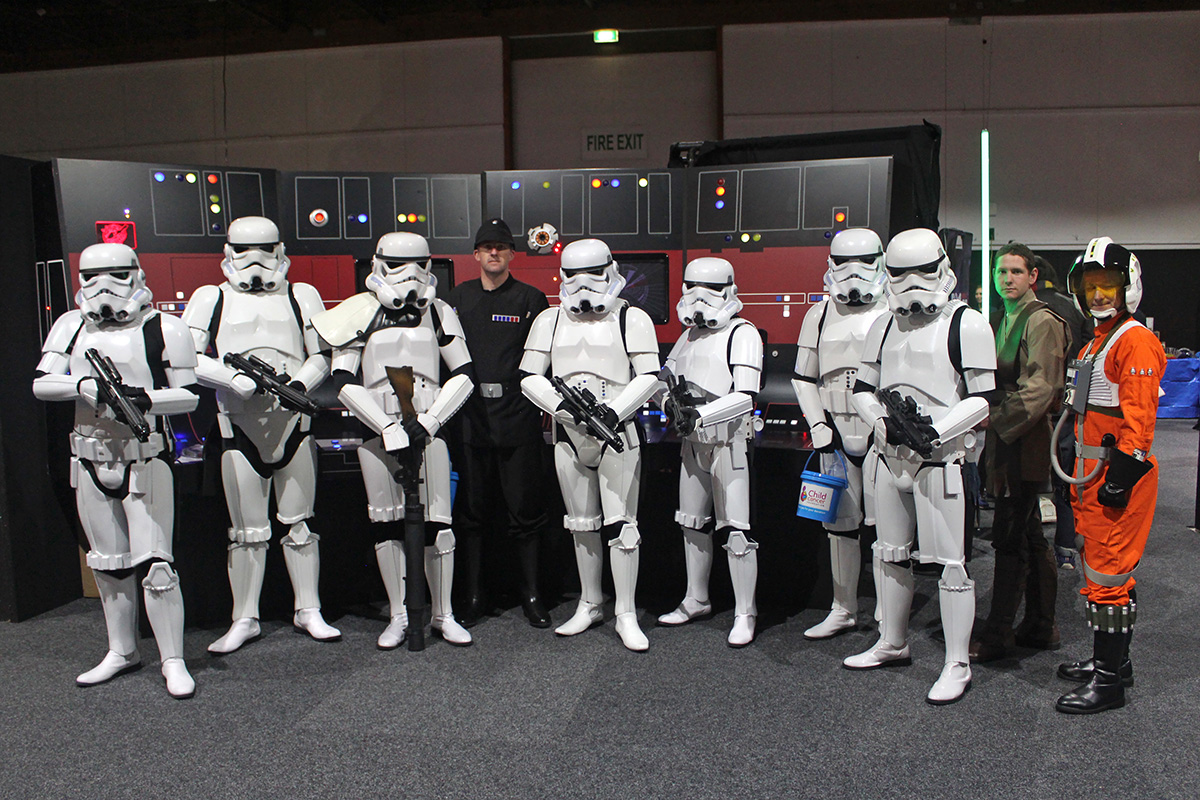 One of the larger events on the convention calendar, the Auckland Armageddon Expo continues to grow and attract a progressively bigger audience each year. Apparently the estimated audience over the 4 days of this 2014 event topped the 70 thousand mark. When interpreted through a per capita lens (i.e., taking in to account our city/national population levels) that makes it as popular as the likes of New York Comic Con. Such a congregation of patrons doesn't come without cost, however. Despite the organisers implementing a few changes to streamline ticket purchases and door entry, which at least seemed to keep the queues from spilling out on to Greenlane Road, the noise and incidents of pedestrian gridlock posed some challenges for both attendees and exhibitors.
Hopefully subsequent events will see further improvement in that decibel level and foot-traffic management – but we're not here to focus on the negative. This was an occasion that saw Star Wars costumers and cosplayers aplenty, and more than a token offering of Star Wars merchandise from multiple vendors. The local contingents of the Rebel Legion and 501st Legion were present in full force, with nearly 3 dozen costumed members collecting donations for The Child Cancer Foundation, at a booth based around a console section of the first Death Star. We also saw an upsurge in quality and fun Star Wars costumes among the general audience, across all points in the age spectrum.
Shopping was good. SWNZ affiliates Reel Collectibles and MightyApe had complementary selections of products each. The EB Games booth had abundant Star Wars tie-in material, much of it with the new Rebels branding – many different statues (including Sideshow Premium Format pieces), busts, and household items such as clocks, lava lamps, mugs, and even an R2-R2 beverage fridge. Auckland-based PosterWorx carried, as their name suggests, a lot of posters, as well as large canvas prints and miscellaneous Star Wars products such as rubber bracelets, notebooks and pencil cases. One interesting line of pieces that I hadn't seen before were the small Star Wars (and other, mainly real world, buildings and vehicles) kitsets from Metal Earth – these were stocked by many retailers including the Auckland Stardome Observatory & Planetarium. Wandering around, it wasn't hard to find an array of action figures (e.g., Black Series, both scales) and Pop! figures – in the larger scale, Planet Gadget had a few of the newer 31″ Jakks Pacific figures such as the 501st Legion Clonetrooper.
And for something completely different, the icing on the proverbial cake was a 3.6m long, 2.4m high AT-AT bunk bed that attracted the lenses of many cameras. Made by Paranooid Productions, and situated at the Puzzled.co.nz booth, this Imperial attack vehicle was impressive beyond words – SWNZ will be taking a closer look at it in a dedicated article shortly.
Discuss this topic in the SWNZ Message Boards.