Hot Wheels Star Wars Vehicles at SDCC 2014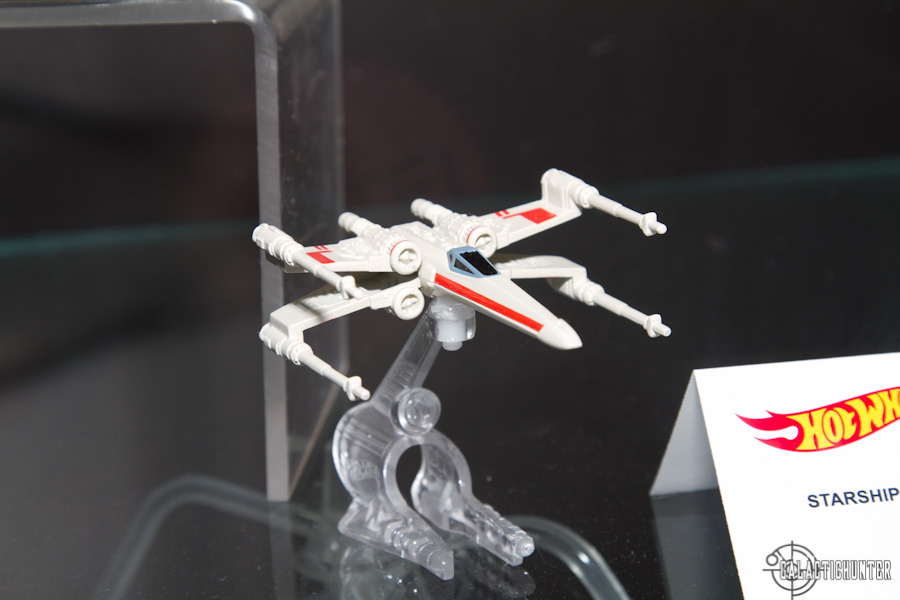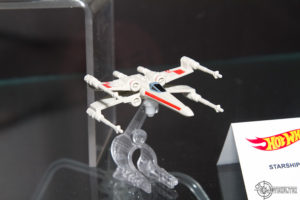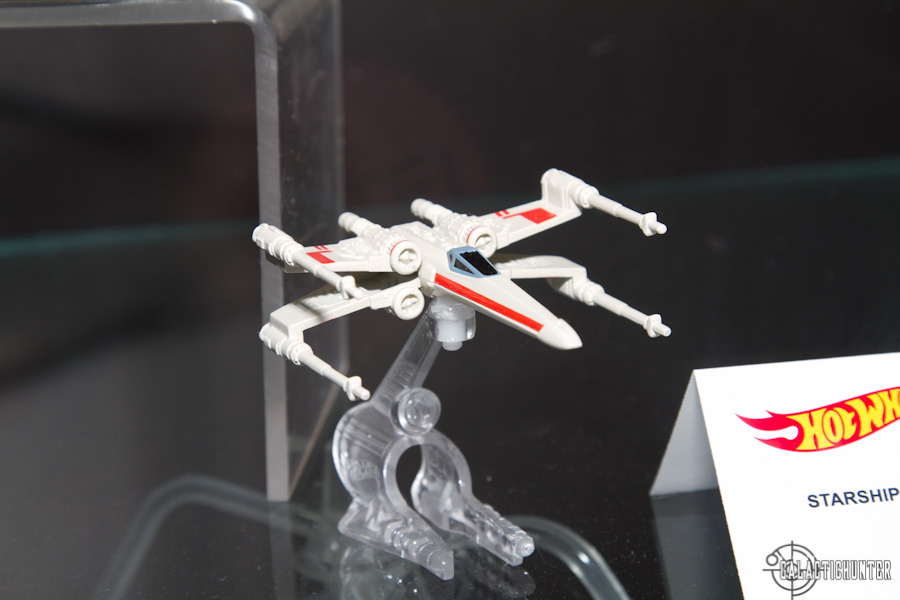 This year's Comic-Con International: San Diego saw a lot of buzz around Hot Wheels's new range of Star Wars-inspired cars. Sadly, its upcoming line of miniature Star Wars vehicles – one of the releases I was most excited about at SDCC – received far less coverage. The internet is a wonderful place however, and thanks to the fine folks at GalacticHunter.com we're now able to get our first look at this exciting new line (gallery link).
The vehicles aren't set to ship until Spring 2015, so the range on display at SDCC was understandably limited. Among those vehicles featured were a handful of X-Wings, TIE Fighters, Snowspeeders, an AT-AT, and the Millennium Falcon. The sculpts appear incredibly close to those from the now defunct Titanium Series line, so the glimpse of an entirely new vehicle – the Ghost from the upcoming Star Wars Rebels television series – will be the most exciting reveal for those looking to expand their miniature Star Wars vehicle collections.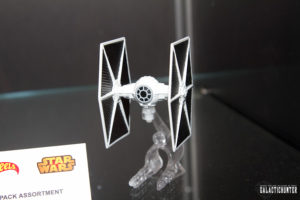 Overall, this new line looks incredibly promising. The sculpts appear to be screen-accurate and incredibly well-detailed—something that can be difficult to pull off at this very small scale. The addition of a range of playsets and carry cases for these vehicles is also very exciting. For now, the only downside is the way in which the vehicles are painted. They're simply too pristine. Compare these with the paintjobs on the Titanium Series vehicles, which always excellently emulated that "used universe" feel of Star Wars by being dirty and battle-damaged. It's not something that's worth dwelling on however, as there's every chance that the paintjobs on display at SDCC are by no means indicative of the final product.
Discuss this topic in the SWNZ Message Boards.