Hamilton Armageddon 2014 Report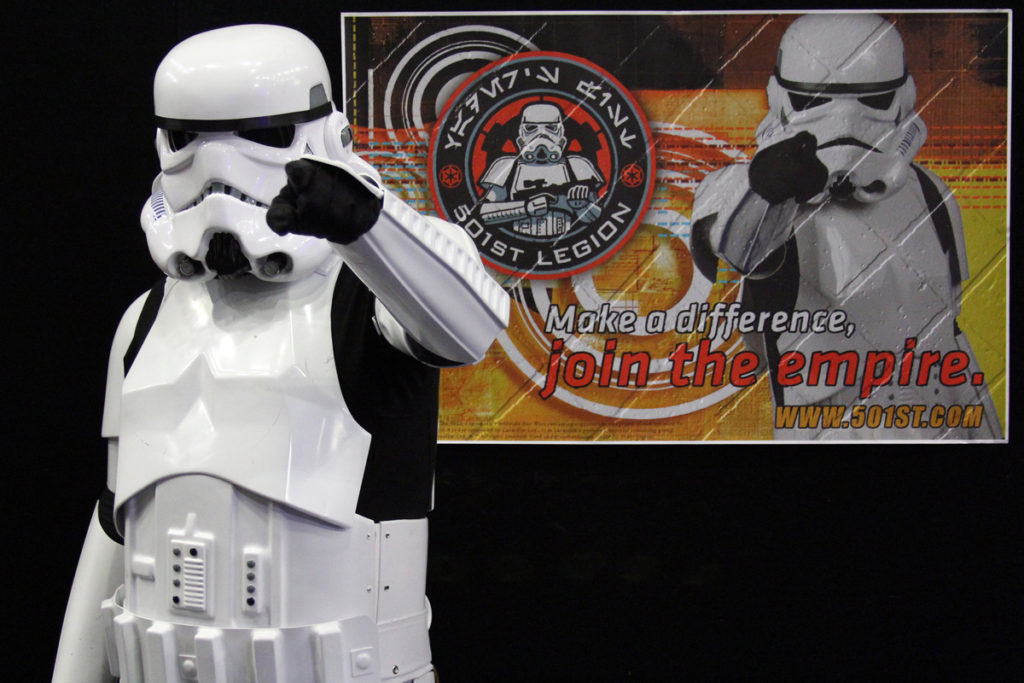 2014 marks the third year for Armageddon in Hamilton, and although it is smaller than its other North Island counterparts, its really starting to find its feet and gather momentum. Paired with the Wellington Expo (the week after), it is nicely spaced at five months prior to the Auckland convention, giving us easy access to at least a couple of pop culture experiences spread through the year.
I personally am really liking the Claudelands Showground venue too. The configuration means you've basically got a loop hallway around the whole place, so there are no bottle-necks for foot traffic. The upstairs food court and seating/floor area is large enough to accommodate reasonable proportions of attendees, even at peak times. It would be nice if the parking area didn't so easily transition to a mire, but at least it is in useful proximity to the entrances, and not prone to filling fully up.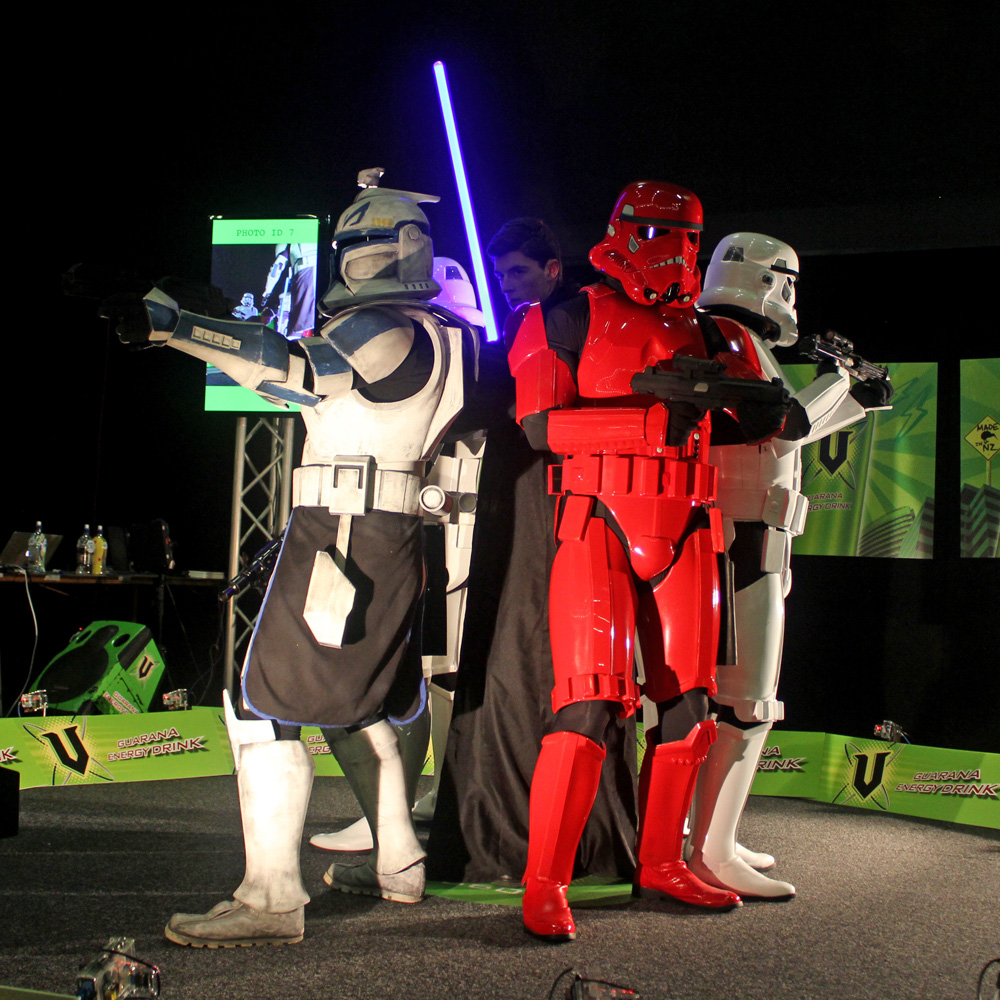 Costuming and cosplay as hobbies continue to grow in New Zealand, and are well represented at Armageddon Expos in general (read more about costuming resources for kiwis here). That trend was followed at Hamilton too, adding significantly to the atmosphere. Volunteer Star Wars costumers from the local contingents of the 501st Legion, Rebel Legion, and Galactic Academy drew crowds as they posed for photos galore to raise funds for the Child Cancer Foundation. And this year round, if you were looking to pick up a bit of merchandise from your fandom of choice, we saw all the regular vendors (such as Reel Collectibles and RetroSpace), plus a couple of newer brands (like PlanetGadget and Toynk), together providing some pretty tempting shopping (including plenty of options to satisfy your search for Star Wars collectibles, candy, t-shirts, and more than one or two characters represented as Pop! bobbleheads/figures). In totality, we see the components we've come to expect from an Armageddon convention, packaged in to convenient setting and now with enough experience behind it to really consider adding to your calendar if you haven't done so already.
Discuss this topic in the SWNZ Message Boards.