The Many Reasons to Have Hope in Episode VII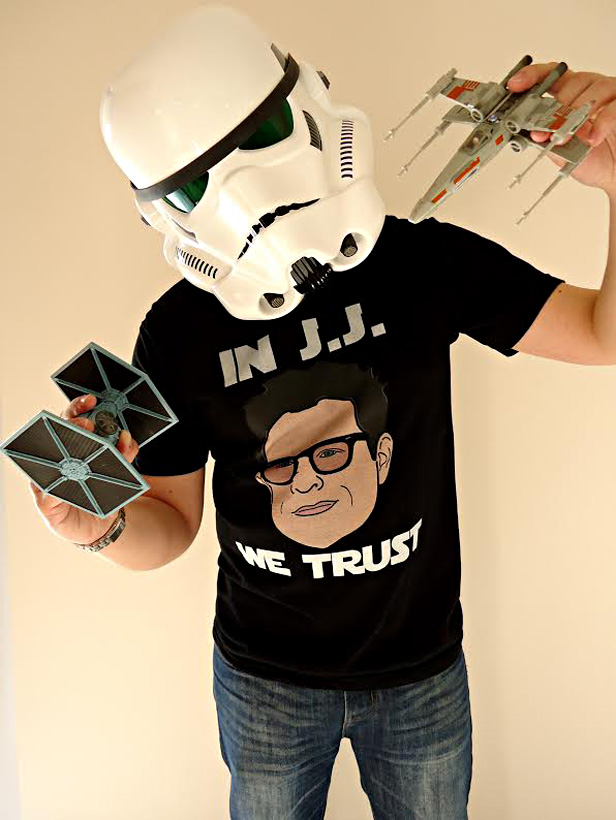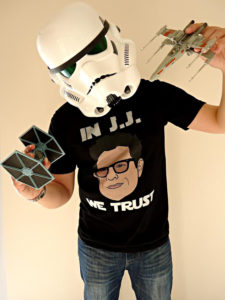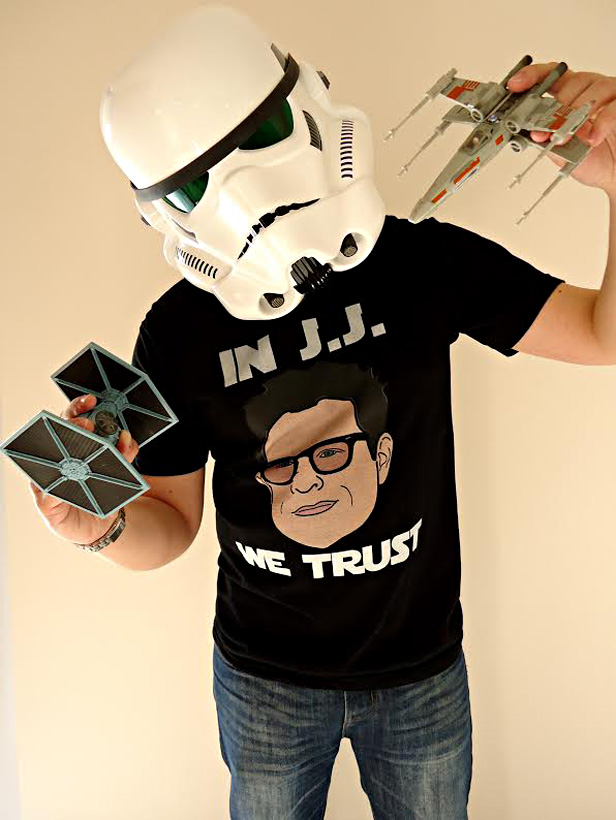 Last week Bad Robot Productions tweeted this photo of a clapperboard bearing the name "Star Wars Episode VII". With this single image, what had seemed like a dream finally became a reality – a new Star Wars film was on its way, and filming had begun.
Over eighteen months have passed since we first heard the news that Disney had bought Lucasfilm and was putting a new series of Star Wars films into production. My initial reaction to this announcement was anything but positive. As the news sunk in, however, I began to accept these earth-shattering revelations – describing myself as "cautiously optimistic" about the new trilogy. In the months since then, this optimism has grown into full-blown excitement. Why? Well, let's start with a roll-call.
As executive producer, we have Kathleen Kennedy – the woman responsible for bringing us E.T., Hook, Jurassic Park, and the Indiana Jones and Back to the Future films. The script of Episode VII has benefited from the input of both Michael Arndt (whose ability to write deep and heartfelt scripts is clearly evident in films such as Little Miss Sunshine, Toy Story 3, and Brave) and Lawrence Kasdan (co-writer of The Empire Strikes Back, Return of the Jedi, andRaiders of the Lost Ark). Added to this, we have John Williams (composer of the incredible soundtracks for episodes I through VI) returning to score not only Episode VII, but the entire new trilogy.
A few weeks ago we also received the first official casting announcement for the film. There'd been a lot of debate among fans about whether the new trilogy should focus on the old guard or an entirely new group of young leads. Fortunately, we look to be getting the best of both worlds. Almost the entire original cast are returning: Mark Hamill (Luke Skywalker), Harrison Ford (Han Solo), Carrie Fisher (Princess Leia Organa), Peter Mayhew (Chewbacca), Anthony Daniels (C-3PO) and Kenny Baker (R2-D2). Added to this are an exciting cadre of new talent including John Boyega (Attack the Block), Adam Driver (Girls), Domhnall Gleeson (Harry Potter and the Deathly Hallows: Part 2), Oscar Isaac (Inside Llewelyn Davis), and Daisy Ridley (The Inbetweeners 2), as well as the more familiar faces of Andy Serkis (the The Lord of the Rings films) and Max von Sydow (The Exorcist).
Finally, we have the director. When J.J. Abrams was announced for the role, I was thrilled. I spent my early university years obsessed with Lost, and to this day there are few series that have engaged me in such a deep and moving way. I could spend paragraphs providing you with all of the reasons as to why Abrams is the man for the job, but for a far more enjoyable experience I simply suggest watching this video (NB: contains censored coarse language).
With the original Star Wars, George Lucas created one of the greatest cinematic masterpieces of the 20th-century. But – as HelloGreedo notes – it seems that Lucas never fully understood what it was that made Star Wars so special. The fact that the second two installments of the original trilogy were so successful could very well be down to the fact that Lucas was wise enough to hand the directing duties over to others. It's no coincidence that Episode V (directed by Irvin Kershner) is one of the most beloved films of the franchise, while Episodes I, II, and III (directed by Lucas) struggle to meet the standards of their predecessors. This is where HelloGreedo hits the nail on the head. Not only is Abrams an exceptional film maker, but he also gets Star Wars. If you're still in doubt, you only need to see the passion and respect he has for the franchise when describing his own first Star Wars experience.
There are many who will remain unconvinced – and it's true that even the best producers, writers, cast, and director can make a monumental disaster of a film. But, for now, there's every reason to have hope in Episode VII. In J.J. we trust!
(This piece is adapted from several entries that first appeared on my Star Wars collecting blog RelicsOfTheForce.blogspot.com).
You can discuss this topic in the SWNZ Message Boards.