Movie Marathon Weekend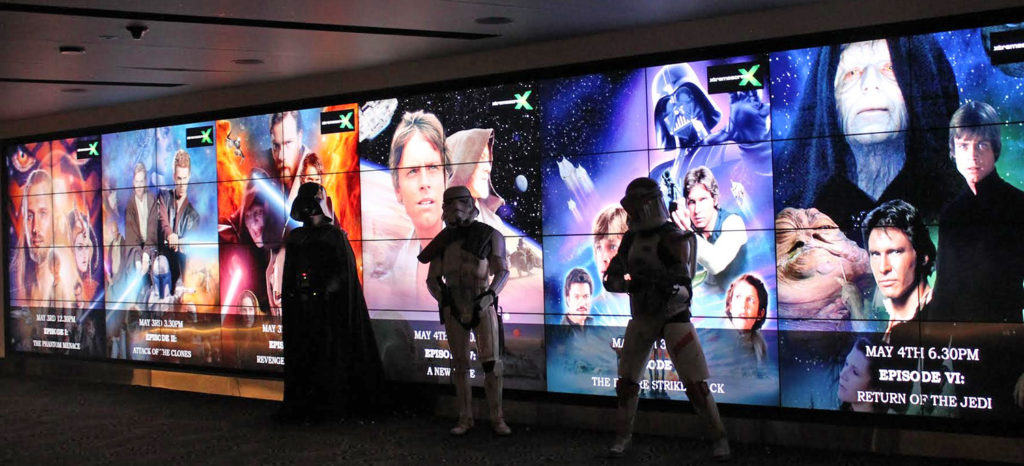 With International Star Wars Day tomorrow, it was great to see so many Star Wars fans young and old getting into the celebration early at marathon screenings of the Prequel Trilogy at cinemas today. At Hoyts Sylvia Park, Auckland, staff handed out prizes for best dressed, and white rubber Star Wars bracelets to all film attendees. It was great to hear the crowd applauding when the credits rolled. We've also received a few great photo submissions from the set-up and costumers at Te Awa Hamilton.
I'm looking forward to doing it all again tomorrow with the original trilogy – May the 4th be with you 🙂
Join in the discussion, and post photos from your local events on the SWNZ Message Boards.