Pop Kultcha Collectibles Market, Auckland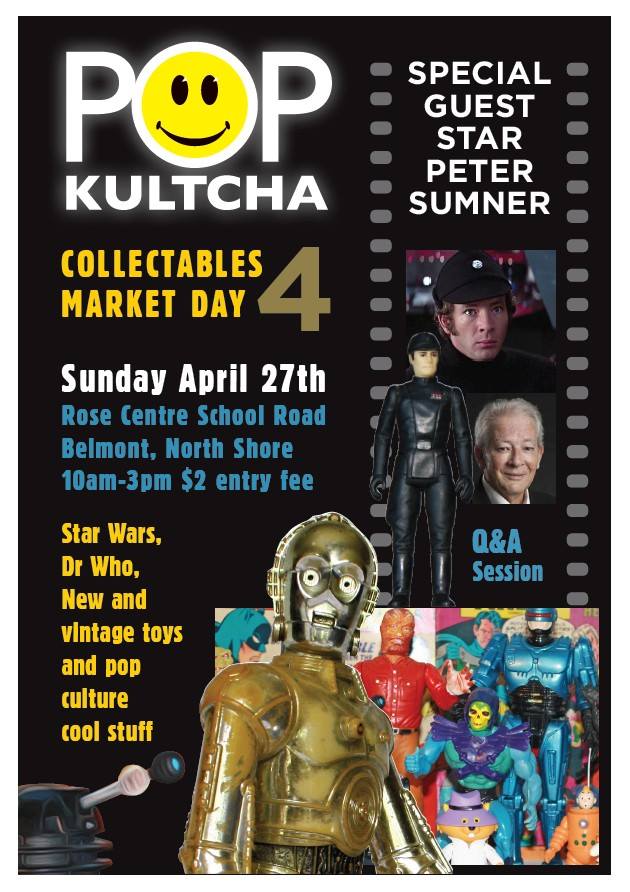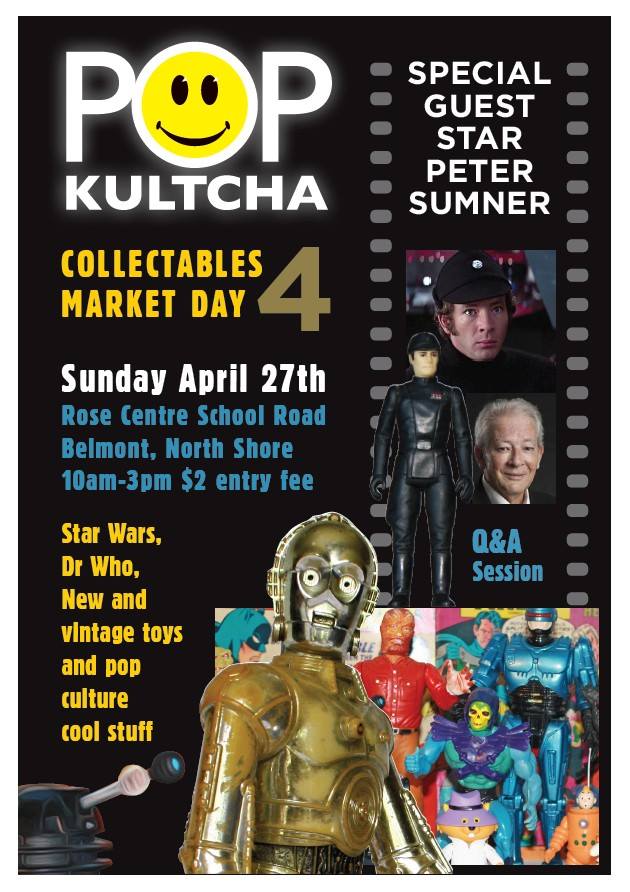 The fourth Pop Kultcha Collectibles Market takes place in Auckland (Belmont, North Shore) this Sunday (27th April). It features celebrity guest Peter Sumner, the Imperial officer from Star Wars who had the line "TK-421, why aren't you at your post?" – Peter will be signing autographs and doing a Q&A session at the Collectibles Market on Sunday, but is also making an appearance at the Retrospace store in Takapuna tomorrow (Saturday 12.30-1.30pm).
Read more details on the Pop Kultcha FB page, and join in the discussion on the SWNZ Message Boards.