Countdown to Celebration Anaheim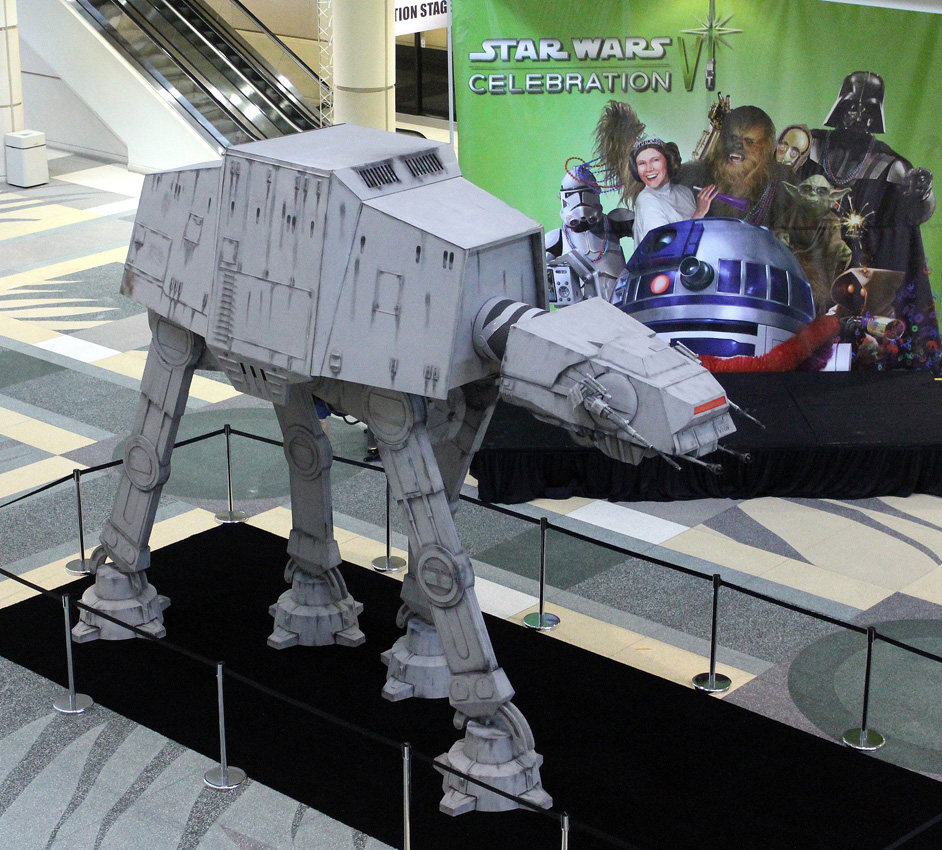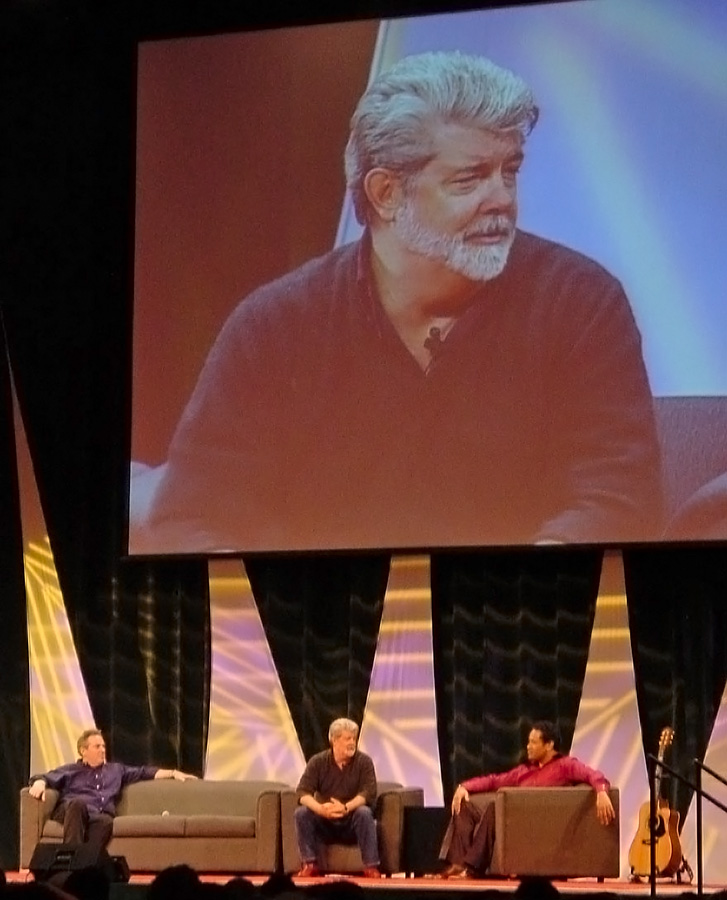 There are now less than 365 days until the next Star Wars Celebration convention in Anaheim, California – making this a good time to take a look at the event from the perspective of an international traveler/attendee…
With the passing of the one year mark until Celebration Anaheim, there are more NZ fans considering making the journey in 2015. Celebration conventions have grown a lot since the first in 1999, and I believe next year will see the biggest and best convention yet. It won't be as close to a film release as previous Celebrations (Celebration 1-3 were held in April prior to the May release days of Episode 1-3), but I have no doubt the hype and excitement will be just as big. There are also many factors to its location in Anaheim that work well for NZ fans over previous locations in the United States.


Having attended Celebration 3, 4 and 6, I have seen a lot of changes in the Celebration conventions. The merchandise lines at C3 would take 3-6 hours to make it to the counter – a lot of items would be sold out by the time you had the chance to purchase anything. This has been greatly improved over the years and, with the exception of a few limited edition items, wandering into the official store on day 4 of the most recent event, we still found most of the merchandise readily available. In fact, we rarely had to stand in line for anything – apart from autographs. Celebration is a great opportunity for NZ fans to meet the Star Wars celebrities that have not visited our local Armageddon conventions yet, but be prepared for a wait to see the main cast. Recent Celebrations saw the addition of photo shoots with many cast members, which is a great souvenir of the experience. With both autographs and photos, many of these are available for pre-order prior to the convention, as there are time restraints on the number of slots available – so be sure to book ahead of time if there is a celebrity you really don't want to miss meeting.
The change of location to Anaheim has many benefits for NZ fans. The previous two Celebrations were held in Orlando, Florida – while close to other tourist attractions such as the Disney theme parks, this added additional travel distance and cost. The summer weather in Florida was not friendly for costumers – especially for New Zealanders not used to such a warm and humid climate. Celebration 4 in Los Angeles was a direct flight from NZ, but the majority of the hotels were not in comfortable walking distance of the convention centre, therefore requiring a shuttle service to transport fans to the venue. While Anaheim is not a direct flight from NZ destinations, it's prominence as a Disney tourist destination means there are many transport options direct from LAX airport. There are several shuttle companies that offer frequent trips from LAX to the Anaheim hotels – including those surrounding the convention centre. As Disneyland is within walking distance from the convention centre, this is another bonus for New Zealand fans bringing children, or those who are Disney fans themselves – the new Star Tours ride is definitely on our to-do list. Though a small word of warning – Disney does not allow adults/teenagers to wear costumes in their parks/Downtown Disney, so leave your costumes for the convention centre. There is a large 'Star Trader' merchandise store, with Star Wars and Star Tours merchandise and Disney Park exclusives unavailable elsewhere – so plan some time for browsing after the ride.
For costumers attending Celebration, many clubs host social events in the evenings after the convention has closed for the day. These can range from hanging out at the hotel bar, to sit down dinners. Many of these events are limited to members and their families, so if you've been thinking about joining a club and hope to attend the social events – sooner is better than later. These are always popular events, often with honorary members coming along, so tickets sell out quick. The clubs hold many events during the day – like group photos, fan tables and panels, so there's still lots to see and get involved in. Doing a shift or two at your club booth is a great way to meet other members. Be sure you check your club forums for their Celebration section to find out how you can get involved.
Fans who plan to shop a lot at Celebration can do so without worrying about hitting luggage allowance limits – the convention has had on-site postage areas available with packing material for purchase to ship those collectibles home. In the past, it has been run by FedEx, so it unfortunately wasn't cheap to courier parcels back to NZ, but nice to know the option was there – and we have used it in the past. It is also worth checking what shipping services your hotel can provide in their business centre – they may have cheaper options available. Some collectible companies like Gentle Giant have opened up pre-ordering of their Celebration exclusive items to loyalty scheme customers prior to the event – offering pick up at the convention, or shipped to their home address – the latter being useful for fans from overseas who can't fit large items in their luggage. Either way, being able to pre-order any items/exclusives reduces the amount of time waiting in line.
The artist alley is always a popular spot at Celebration, with the artists selling exclusive prints for the convention. At the early Celebrations, these were sold on a first at the table, first served basis – which meant braving the lines at the start of the day. The more recent Celebrations have seen this change to a much better online pre-order system. One per person, with the credit card used matching photo id when picking up the print. They announce the artists and preview the available prints ahead of time, along with details for pre-ordering – ones that don't sell out prior will be available at the convention. Be sure to pre-order any that you don't want to miss – and follow your favourite artists on social media, one of my favourites announced a give away at his Celebration booth on his Facebook page, you never know what opportunities will pop up.
As with any big convention, it's impossible to see and do everything, so familiarise yourself with the published schedule, and plan in advance. With so many panels and activities running at the same time, there is something for every fan. Costuming, collecting, prop making, you name it – and we don't even know what announcements will come in these next twelve months! Together with anticipation for the new Rebels television series, Episode 7 and Celebration Anaheim, it's a great time to be a Star Wars fan.
Discuss this topic in the SWNZ Message Boards.