Caltex/Pepsi Original Trilogy Competition (1997)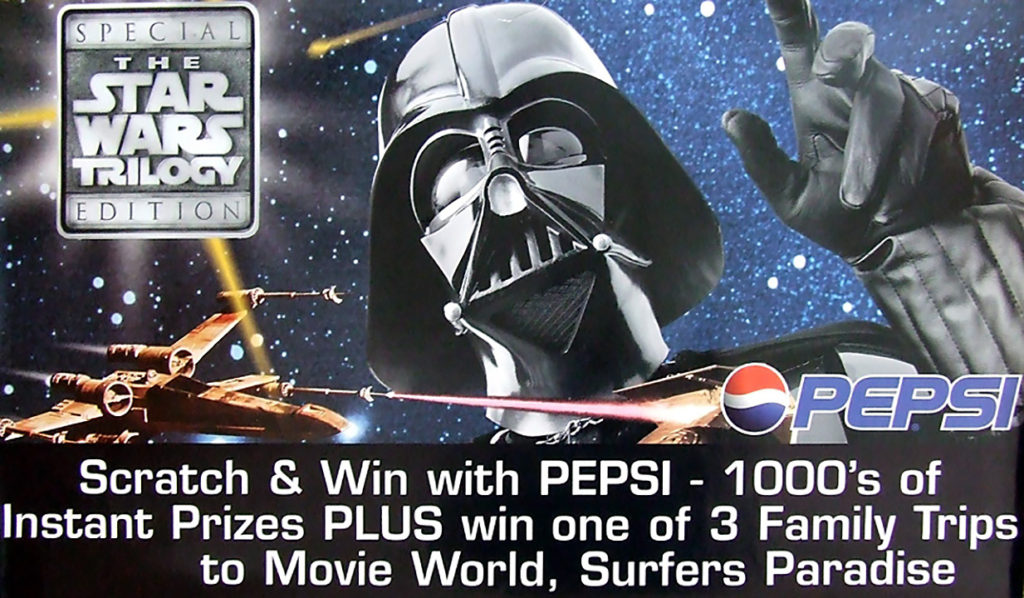 In May 1997, Caltex petrol stations collaborated with Pepsi to run an Original Trilogy promotion: "Scratch and match to win. Scratch the panel on the front of this card. If any three prize symbols are the same, then you win that prize". Scratch cards were available with 1.5L bottles or 12-can packs of Pepsi. Instant prizes included drink cans and t-shirts, and an additional draw for a trip to Movie World, Australia, could be entered by depositing scratch cards at Caltex outlets.
Very few scratch cards are likely to exist now, with only ardent collectors filing their losing ticket for posterity. Collectible remnants from this competition also include a selection of advertising and instruction posters featuring Darth Vader or C-3PO.