Auckland Armageddon Expo, In Review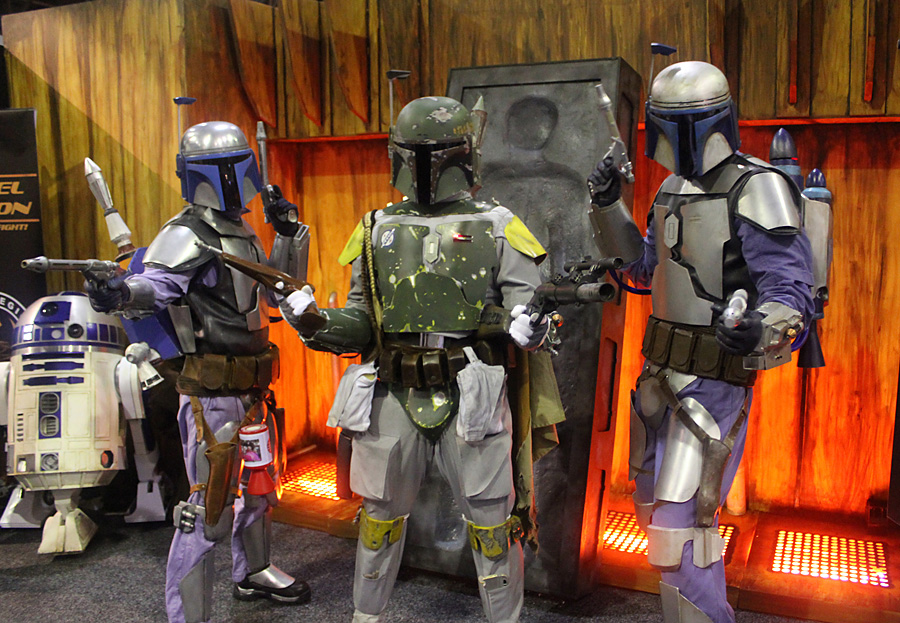 The 2012 Auckland Armageddon Expo, held back in late October, was, in terms of the number of attendees through the door, the largest event of its kind in New Zealand history. 50,000 was the official count, up from 42k last year. We're soon to roll over to 2013, and the start of that year's convention season, so it's timely to take a look back at the Auckland event. The Armageddon Franchise continues to gather momentum, with a total of seven local expos lined up for us, spanning the length of the country, including specific Dr Who and Red Dwarf conferences, and 'Geddon Expos in Dunedin, Christchurch, Hamilton, and Wellington, before setting up again in Auckland next October.
For the first time in a good few years, a Star Wars actor was present as a celebrity guest. Local hero Tem Morrison committed to an afternoon appearance on the Saturday – he was promoting a recent production, 'Fresh Meat', but many Star Wars fans jumped on the opportunity to get photos with him, including costumers, amongst whom I'm pretty sure there were multiple Jango Fetts.
Speaking of Star Wars costumers, the joint efforts the local Rebel Legion and 501st Legion members saw impressive numbers of Star Wars characters based at a very nicely executed Jabba's Palace installation. The teams of Imperials and galactic good guys roamed the expo floors, providing many photo opportunities. It was cool to see the costume range include progressively more ensembles drawn from the Star Wars: The Old Republic online game.
The icing on the proverbial convention cake was the shopping opportunities. I think Reel Collectibles came in with the greatest range of new Star Wars collectibles, including a very nice selection of art prints and faux travel posters. If you looked around, you would also have some across older action figures, Old Republic gaming accessories, posters, and some bargain deals on modern TVC/Clone Wars figures and small vehicles at the Henderson ToyWorld stall.
All of these aforementioned elements combined for a great event. With the forward momentum demonstrated by the Armageddon organisers, coupled with the imminent ascent of Star Wars within the pop culture consciousness over the next few years, as the 3D releases of the rest of the Prequels and Original Trilogy lead into Episode VII in 2015, leave me feeling very optimistic about future conventions too. Hamilton Armageddon will likely be the first of the scheduled events for 2013 that I personally get down too…stay tuned to SWNZ throughout the year for updates, links, reports and photos, presented from the perspective of Star Wars fans.
Discuss this article in the SWNZ Message Boards.