'Star Wars Day', Sylvia Park shopping centre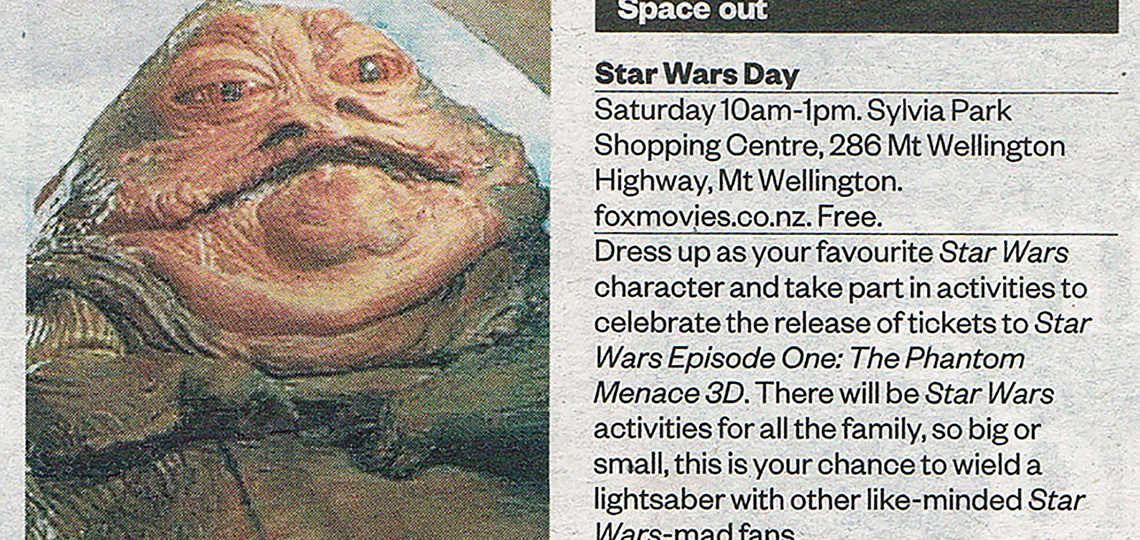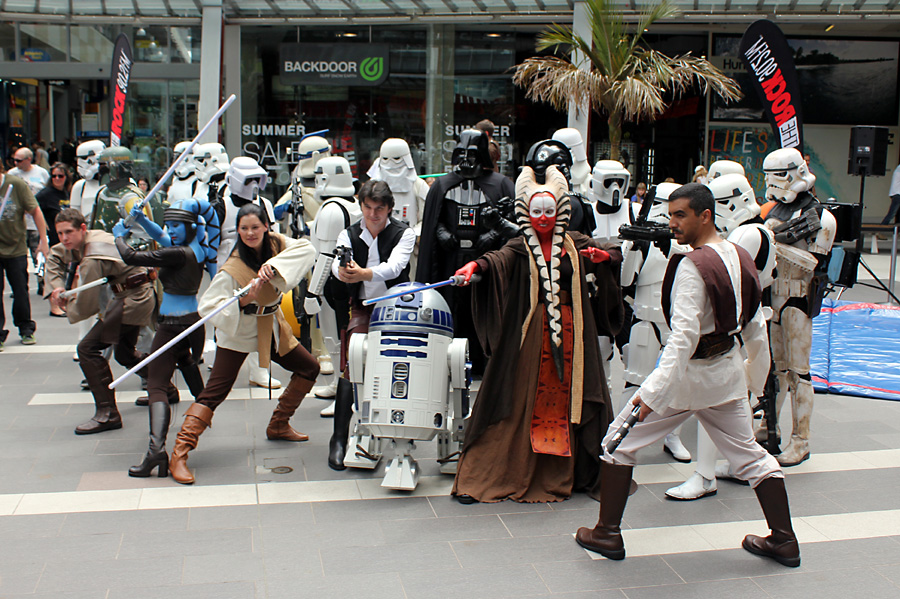 Saturday 4th February, 2012, was declared "Star Wars Day" at the Sylvia Park shopping centre in Auckland. 20th Century Fox NZ teamed up with Hoyts Cinemas, in conjunction with ToyWorld, Microsoft (XBox 360), The Rock FM, Hasbro, and supported by the local costuming community (including the 501st Legion and Rebel Legion) to assemble a dramatic, interactive event to promote the opening of ticket sales for the advance premiere screening of Star Wars Episode 1: The Phantom Menace in 3D.
As well as significant specials on Star Wars action figures, roleplay items and Lego at the ToyWorld store and temporary stands, the day featured a central "Kid's Jedi Zone", where junior fans could hone their lightsaber skills and be photographed with Star Wars characters. The Kid's Zone drew in a good quorum of school-aged Jedi, many of whom came along dressed as their favourite Star Wars character. As the schedule of events approached the midday movie ticket sale time, a parade of imperial troops (members from, and supporters of, the local 501st Legion contingent) made their way down the length of the Sylvia Park mall, to surround and confine the Jedi Masters awaiting at the base of the elevators to the Hoyts cinemas. The finale of the morning was a showdown between the Light and Dark sides of the Force, as Darth Maul clashed saber blades with Obi-Wan, with the subsequent pursuit leading the fans up to the ticket sale counter to purchase entry to the first public screening of Star Wars Episode 1: The Phantom Menace 3D in New Zealand.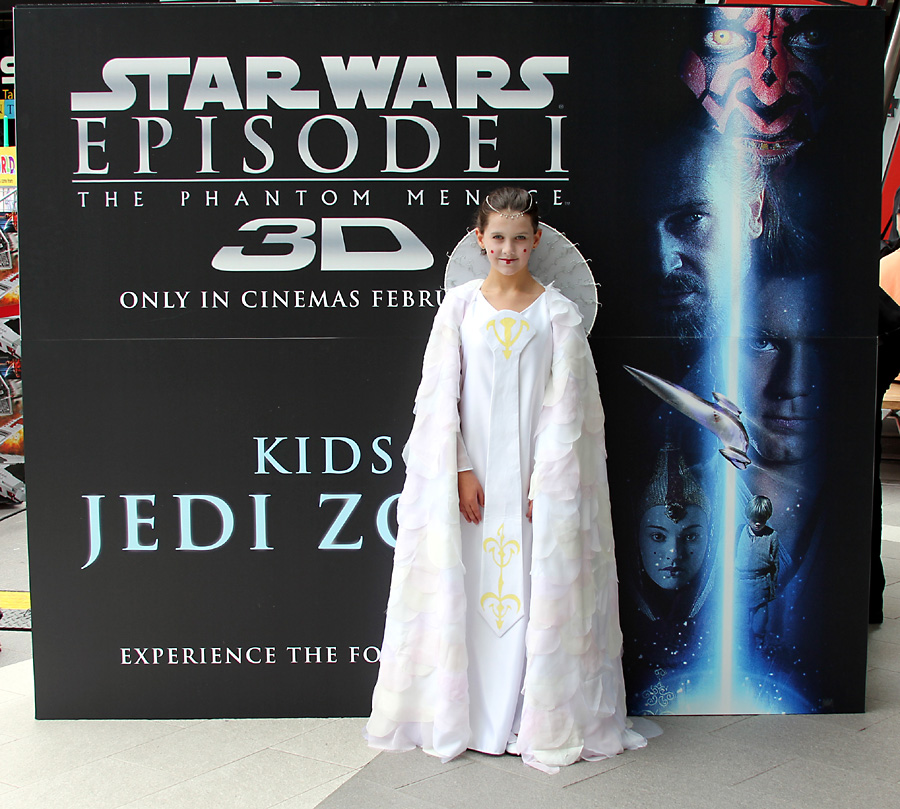 The day provided ample opportunity for interesting Star Wars photography. Click on the thumbnails to sample the sights from this Episode 1 celebration.
Discuss this topic in the SWNZ Message Boards.