'Star Wars: The Old Republic' in New Zealand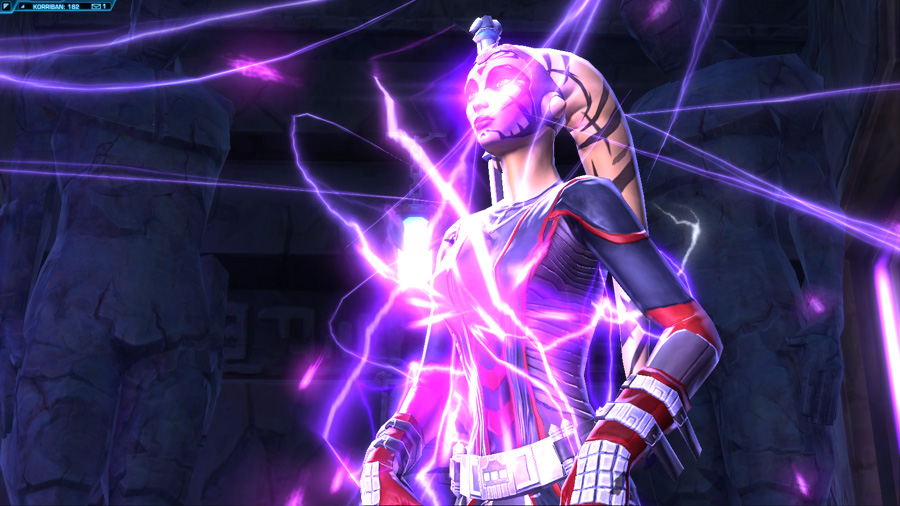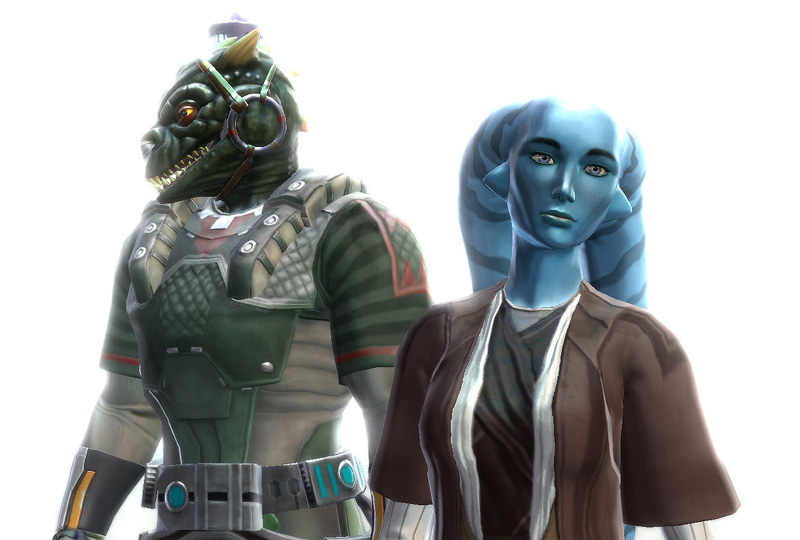 'Star Wars: The Old Republic' (SW:TOR, or just SWTOR) is the new online roleplaying game about to be released by BioWare (the makers of original 'Knights of the Old Republic' computer games). It has an official US/Europe release date of December 20th…but frustratingly there are a number of "red-zones", including New Zealand, that don't have any confirmed local information on availability. That has lead to a lot of confusion about when, if, and how we might get to play this much anticipated MMORPG (massively multiplayer online role-playing game). Over the last few weeks a number of SWNZ staff and forum members have been involved in the beta-testing programme – ie, we have been able to test and play the game live, and have been working to seek clarity regarding the availability situation for Kiwis. Here's a summary of the best, currently available information, as confirmed by BioWare sources:
The game won't be available in stores in Oceania on the international release date (20 Dec).
…But, you can purchase international versions from online retailers such as Amazon.com (product link).
If you pre-order (ie, before 20 Dec) from one of the online retailers, you will be emailed a preorder/activation code that will give you "up to 7 days" of early game access.
You don't need the physical game to have shipped to get early game access – if you have preodered you can currently download the main game software/client from www.swtor.com/download. You will need to have registered on SWTOR.com for this to work, and have entered your preoder code into your account settings. The download is many GB in size…be prepared for it to take some time.
Even though it's not being sold straight away in NZ, BioWare will not be blocking NZers from using international/online purchased versions.
There won't be Oceanic servers to connect to at the time of launch/early access (there may be in the future), but we have played a few dozen hours on the US West Coast servers with minimal lag (ie, very little noticeable interference with game play, given a reasonable local internet connection).
If you import your game from Amazon or similar, it is not 100% clear at the time of writing, what will happen after your preorder/early-access code expires if your physical game hasn't arrived in the mail yet. Because the postal system is likely to be slowed over the Christmas period, some people have ordered with the fastest shipping option; others are presuming that there will be a grace period wherein their preoder code will still allow access until the game arrives in the post.
Any updates to the above information that comes to hand will be posted in the SWNZ Message Boards.
But what about the game itself? My personal experience, and that of the vast majority of those who have played during the beta-testing period, is very optimistic and positive. A lot was learned from the lukewarm response to the Star Wars Galaxies (the servers for that universe shut down around the same time that the SWTOR servers open up for early access), and SWTOR is much better as a consequence of this. BioWare are new to MMORPGs – but their history includes the very successful 'Knights of the Old Republic' game series, famous for its rich and immersive storytelling, and big-name non-Star Wars RPGs such as 'Mass Effect' and 'Dragon Age'. This aspect in particular is going to be valuable in attracting Star Wars fans who don't have experience with online or even standalone roleplaying games…you get to fully embed yourself in the Star Wars universe, in an interesting and challenging way…you even get your very own virtual spaceship to fly around and live in! You can play in groups, guilds, or, should you choose, work your way through the scenarios as an individual player. Most opinions are that SWTOR will stand up very well in comparison with established MMORPGs such as 'World of Warcraft', having much more interesting quests to explore, not to mention being driven by the latest in gaming graphic engines, with fantastically crafted panoramic environments and an immediately recognisable orchestral score.
With eight basic character classes (sixteen advanced classes) to play as, a multitude of species options to select from, the ability to fight for the Republic, the Sith Empire, as an independent or mercenary, and a spectrum of possibilities along the scale from the Light Side to the most malevolent extemes of the Dark Side of the Force, 'Star Wars: The Old Republic' is a game that comes recommended to all Star Wars fans.