Auckland Armageddon Expo 2011 Report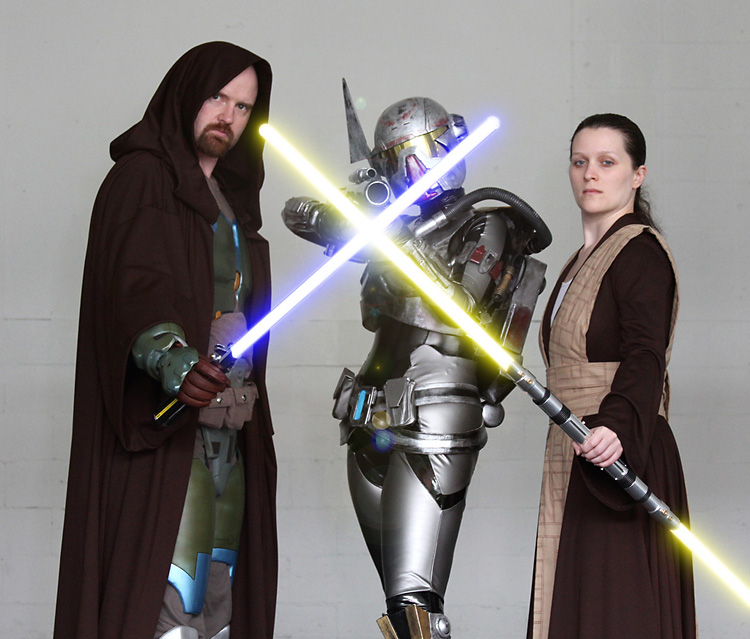 The Auckland Armageddon convention, held at the ASB Showgrounds in Greenlane, spanned four days this year, bumped by a week from its usual schedule by the 2011 Rugby World Cup finals. From Friday 28th October, through to Monday 31st, a tally of 42,000 attendees was logged. Although the Friday preview day, and Monday finale fell on non-holiday weekdays (thus being noticeably quieter than usual convention periods), the weekend days compensated with packed crowds and attractions.
Armageddon has grown to encompass a pretty wide definition of "pop culture", providing products and attractions across many genres and themes. What I find particularly interesting and positive though is the trend towards greater involvement of various fan groups who are appearing to both promote their organisation and provide direct entertainment. Star Wars has had representation of this sort for a number of years, from the local 501st Legion garrison, Rebel Legion outpost, and, of course, Star Wars New Zealand. Also starting to gather momentum, for example, are the Star Trek NZ group, the kiwi Dr Who fan club, and local live-action role-playing groups.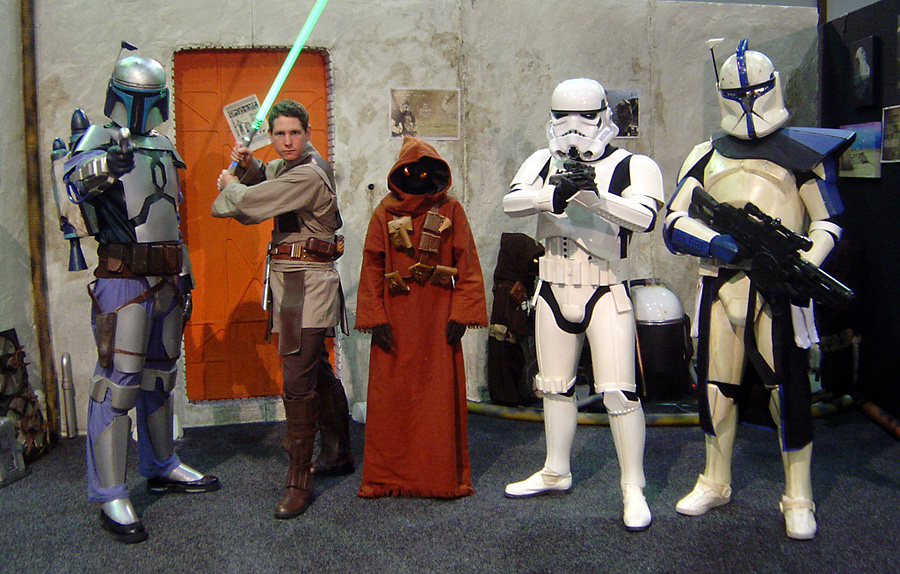 For 2011, the combined 501st/Rebel Legion booth featured an impressive Tatooine alley scene, providing ample opportunity for photographs with Star Wars characters.
The Star Wars presence came in a number of forms. Armageddon veterans and SWNZ Affiliate Reel Collectibles had on display their usual range of high-end collectibles and art, as did a number of other vendors including newcomers Pop Cultcha and Mighty Ape. Star Wars costuming was up in general, with 501st and Rebel Legion members, as mentioned, in addition to unaffiliated, casual, custom and child costumers. This may have been in part due to the competition run by Microsoft, requiring a relevant costume as an entry criterion, with a C-3PO/R2-D2 deco'd XBox 360 as a prize. Naturally, it was this abundance of Star Wars subjects that became the target our cameras. In fact, I personally snapped over a thousand photos this convention. So after a bit of sorting and organising, a selection of imagery is presented here as a recap of the expo. Click on the thumbnails to view the full-size pics – you can page between them with your mouse or arrow keys.
You can discuss this article in the SWNZ Message Boards.