The Wanaka Transport and Toy Museum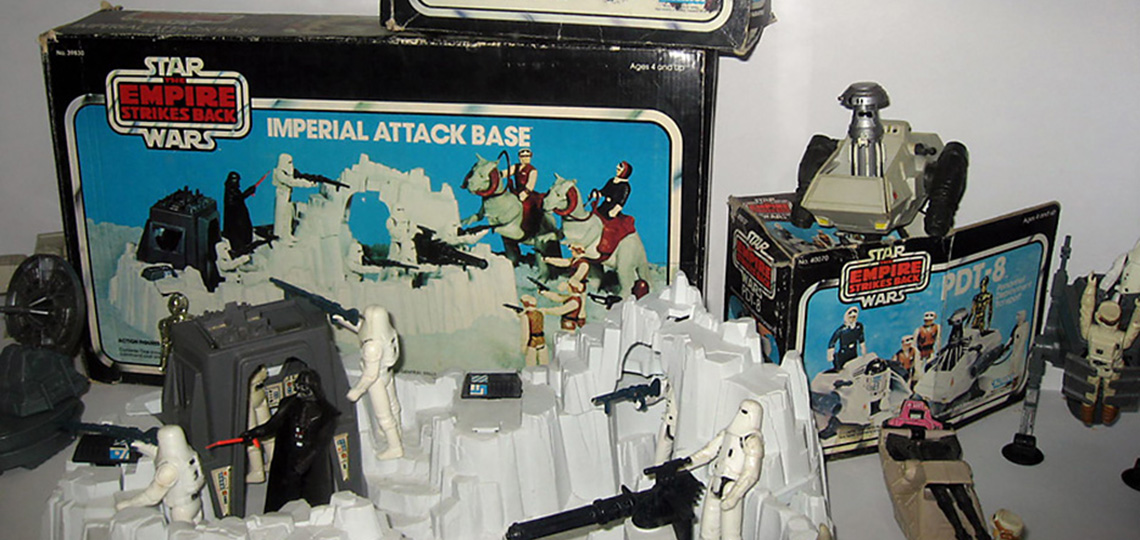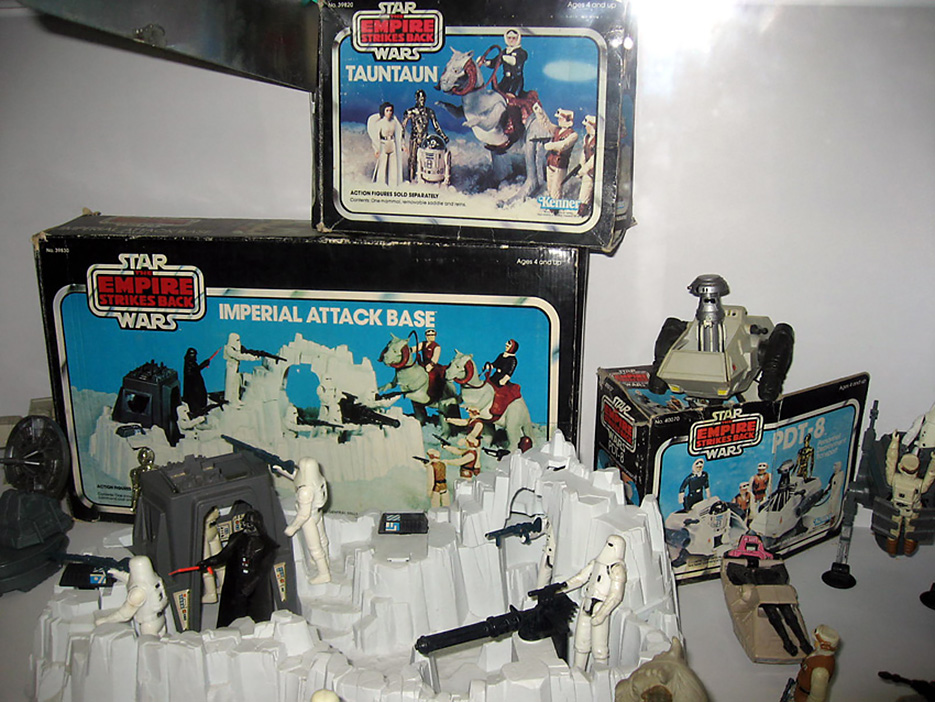 It's common knowledge that there's a fair few things to look at down South if you're a Lord of the Rings fan. Heck, we've developed a whole tourism business out of it. Happily, Star Wars fans can now also circle a spot on their map to visit when they come down this way next, besides visiting the Reel Collectibles store in Queenstown of course. There's a little known attraction called the Wanaka National Transport and Toy Museum; not highly advertised, not highly publicised and not highly organised, which gives quite a nice old kiwi feel. It almost feels more like you've stumbled across an old uncles back shed, full of hoarders wonders.
When you first enter, there is something resembling a toy store, which actually has quite a few of the usual Star Wars figures for sale amongst other things. Not far on from that, next to the main admission counter, is a 1960 Cadillac Coupe de Ville, star of the Steven King movie The Graveyard Shift, which still boats an axe mark from its filming days. There is an entry fee of $12, then your journey into disarray begins! Being that there is only a minor semblance of order, I won't go into piece by piece details, as that would simply just take too long, although it should be noted that there is an entire aircraft hangar of Fire Engines, a collection of lawnmowers, a couple of tanks and a Russian MIG-21 fighter plane amongst my personal highlights. Also, several years ago, the museum purchased a large private collection of Barbie Dolls, giving it a display of over 500.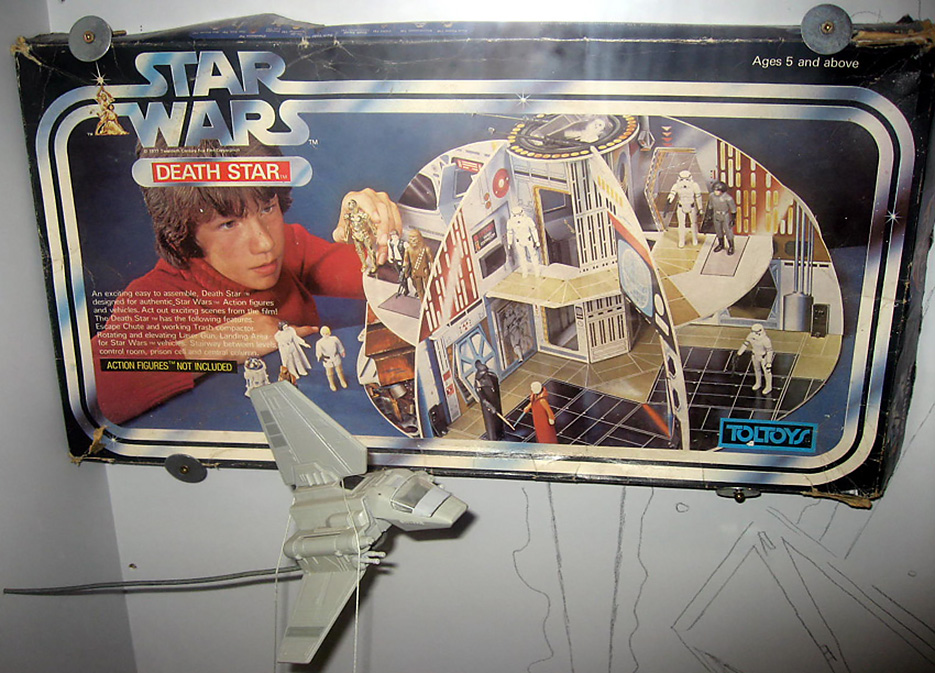 The Museum boasts on its website, amongst other things:
100,000 sq feet of indoor displays
16 acres of outdoor display area
600 vehicles (as in real cars, not toy sized ones!)
30 fire engines
30,000 toys
Construction & earth moving vehicles
2000 Teddy bears and dolls
3000 tin and windup toys
Movie & TV memorabilia
It is, of course, this last part that interests us most. For a start there are more vehicles used for filming from the World's Fastest Indian, an original clapping monkey toy as seen in Toy Story 3, and a large collection of Star Wars toys. Sticking with the museums chaotic theme, there is everything from the sublime to the ridiculous, culminating in a mannequin of a small boy dressed in Camo gear wearing a Darth Vader helmet. Due to the timing of the opening of the museum (1994), there is a strong presence of The Phantom Menace products, but some delightful older pieces still catch the eye. A Tauntaun and Wampa share a strange dancing position, Empire Vehicles lie in a pile, a Chewie mask lies on top of an original Toltoys Death Star set. Several vehicles are hung from nylon, others are pinned to walls and still others are strewn about, which invokes an odd feeling of cringing and excitement at the same time. It's pretty fair to say that there's some level of representation of all sorts of types of merchandise, it's only really the recent products that are missing, but if you're my age, then the nostalgia quota has easily been filled with this visit.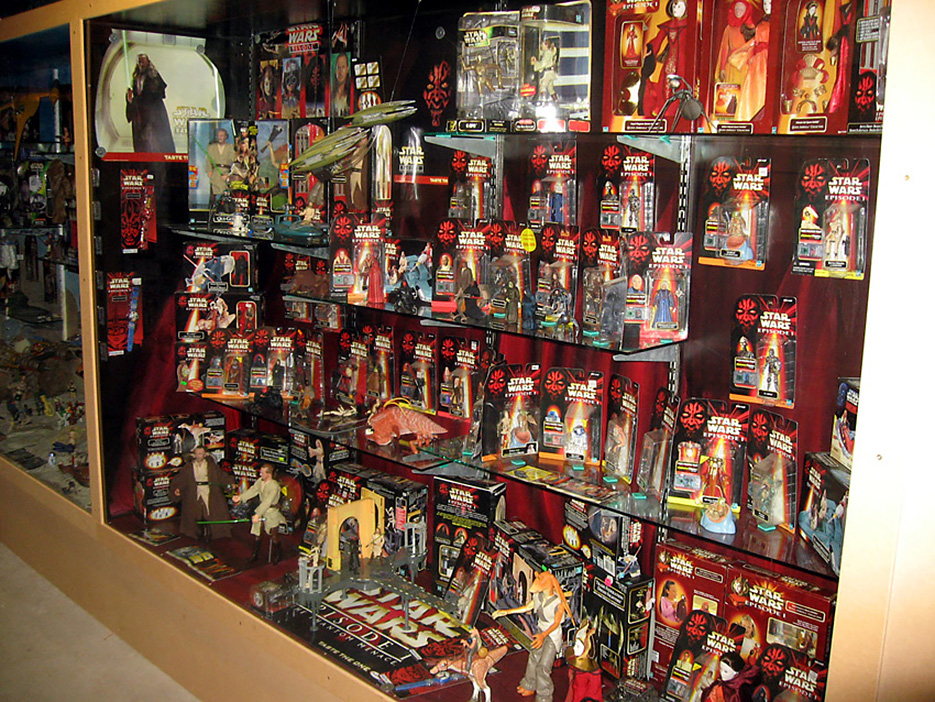 The website is www.WanakaTransportAndToyMuseum.com and has quite a few photos and a downloadable pdf of some of its collection, although sadly the Star Wars items aren't listed.
An easy way to kill a couple of hours, and good value for money, make sure you add this to your list of things to do when you're next in Central Otago.
Discuss this article in the SWNZ Message Boards.
Contributed by Hugh Clark.