Auckland Swap Meet Follow-Up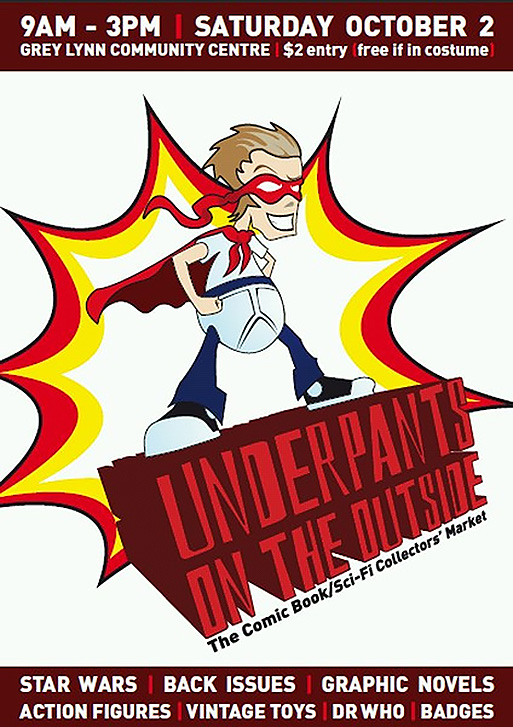 The 'Underpants on the Outside' swap meet was held in Auckland yesterday and by all accounts it was a successful gathering, of benefit to collectors attending to buy or sell alike. The Grey Lynn community hall was full to capacity for most of the 5 hour duration of the swap meet, with the population including all age groups, a selection of superheroes, and a famous astromech.
The collectibles on offer spanned a number of different franchises, but there was plenty of affordable Star Wars product, with much falling in to the sub-twenty-dollar range. I personally was able to buy for the whole family, making purchases of new action figures, vintage figures, books and gaming miniatures. I was tempted by so much more including, I have to admit, non-Star Wars items from the wide range of Dr Who toys and other categories such as 1980s paperbacks and TV/movie annuals. Dealers seemed keen to move stuff from their tables, and often accepted negotiation for price reductions on multiple purchases or bulk lots. The organisers topped off an all-round, well-conceived affair with door prizes. It's exciting to see a swap meet of this calibre gathering momentum, and SWNZ looks forward to supporting and attending the next UotO event!
If you're not already, become a fan of the 'Underpants on the Outside' group on Facebook… Facebook.com/home.php#!/group.php?gid=76431307830.
More photos are available, and can be commented on, on the SWNZ Facebook page, and you can discuss this topic on the SWNZ Message Boards.