Rocket-Firing Boba Fett at Farmers!!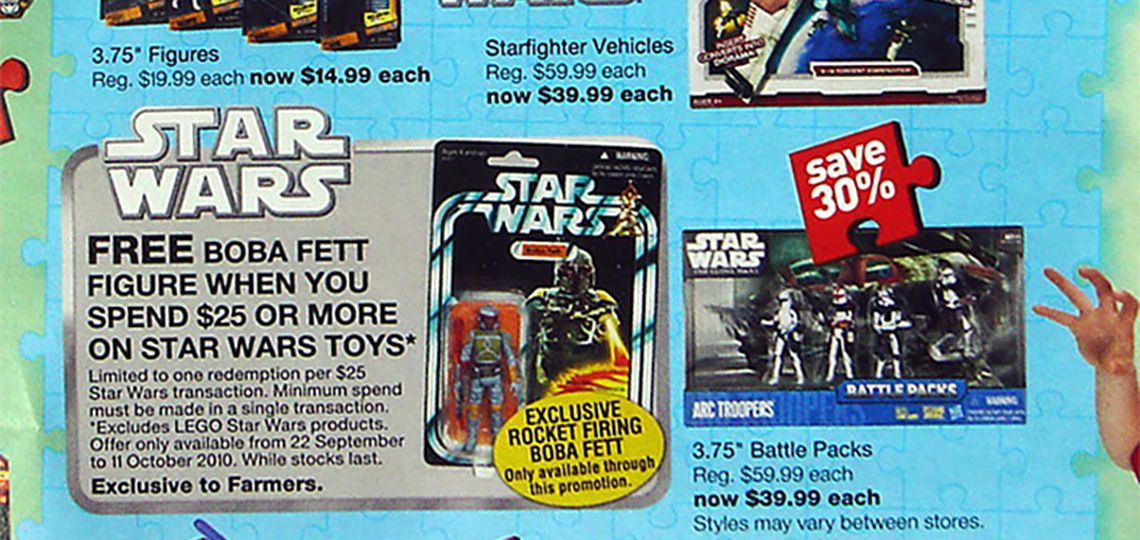 The exclusive vintage-styled Rocket-Firing Boba Fett is available at Farmers department stores from today (Wed 22 Sep). Looks like there will be some limits (presumably one per person/per transaction), but it is free with any purchase of $25 of Star Wars toys.
Discuss this topic in the SWNZ Message Boards.