adidas Star Wars Product Wellington Event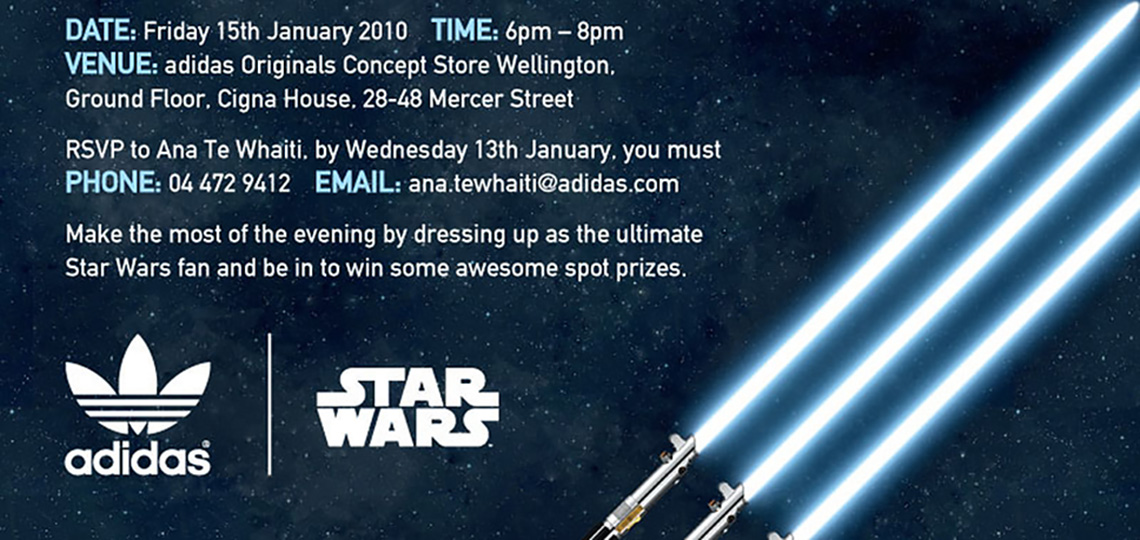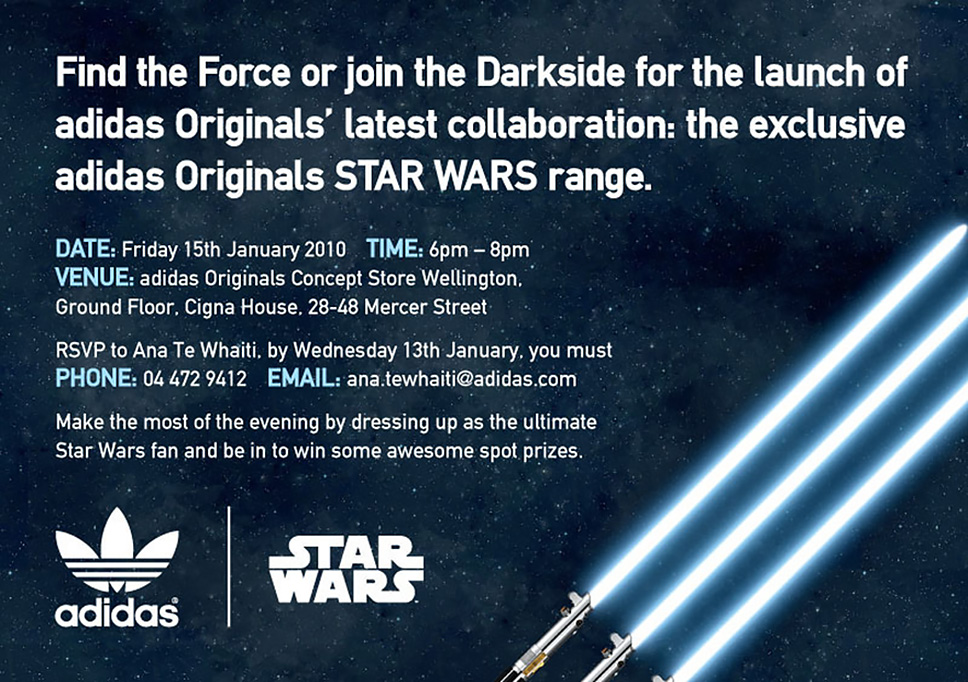 In addition to our earlier post about the imminent (January 15th) release of the adidas Star Wars range, further details are available about the launch event in Wellington.
Click on the above thumbnail to view the official flier.
Date: Friday 15th Jan 2010
Time: 6pm-8pm
Venue: adidas Originals Concept Store, Ground Floor, Cigna House. 28-48 Mercer Street, Wellington.
RSVP: to Ana Te Whaiti by Wednesday 13th January (phone 04-4729412 email ana.tewhaiti@adidas.com)
Dress up and be in to win spot prizes!