Store Report – adidas Originals Store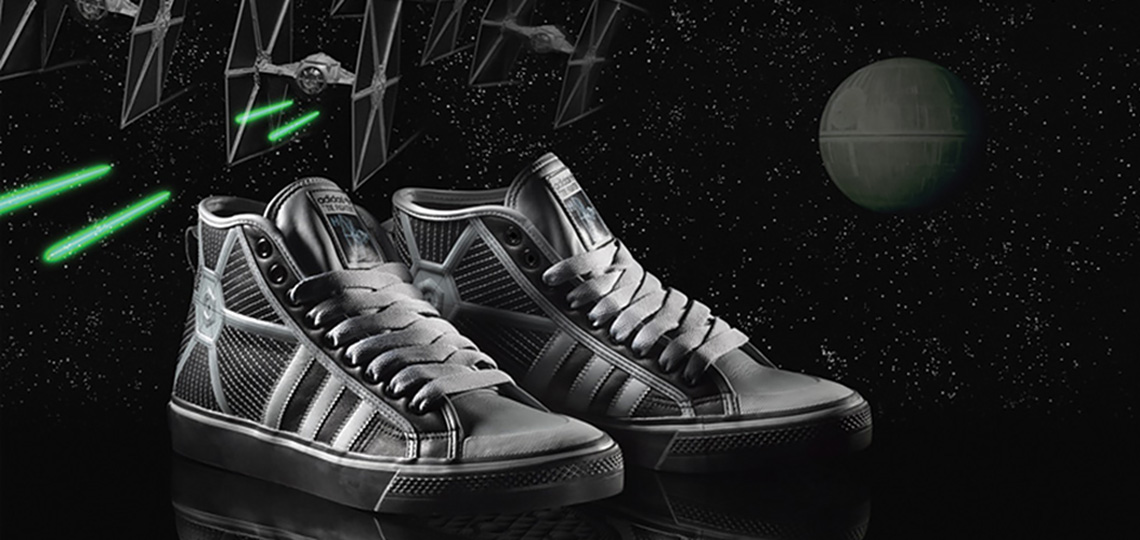 The following announcement about the new adidas Star Wars range have just come in from an official source:
I am more than excited to tell you that there is an adidas & Star Wars collaboration of apparel and footwear that is due to drop in store on January 15th, 2010. This is an exclusive range that will only be available from:
adidas Originals Store
Cnr of Willis & Mercer St
Wellington CBD
(04) 472 9412
adidas Originals Store
Shop 264, Westfield Riccarton
129 Riccarton Rd
Riccarton
Christchurch
(03) 348 0237
Both the apparel and especially the footwear are very limited in numbers, with most size breaks having only one of every size and maybe two pairs in more common sizes. To see the range coming through check out adidas.com/…/death-star and you'll see the amazing gears that will be coming to a store near you (hopefully).
The adidas Global Launch is on January 15th, so officially we will be the first to have this range on sale in the world, which is really exciting!! I personally do not know so much about Star Wars myself (but I am willing to learn) but understand the phenomenon that is Star Wars and the fact that it has created an entire culture that has stood the test of time. I extend this invitation to you all to come and check out the store, the footwear and apparel. Hopefully what you will see is a true interpretation of the characters that make Star Wars what it is.
Please also feel free to come in store in costume as with what we are all about is self expression and we'd love to see Star Wars enthusiasts from afar. I am more than happy for parties of interest to call the store for more information.
Ana Te Whaiti
Adidas Originals Wellington Manager