Auckland Armageddon 2009 Impressions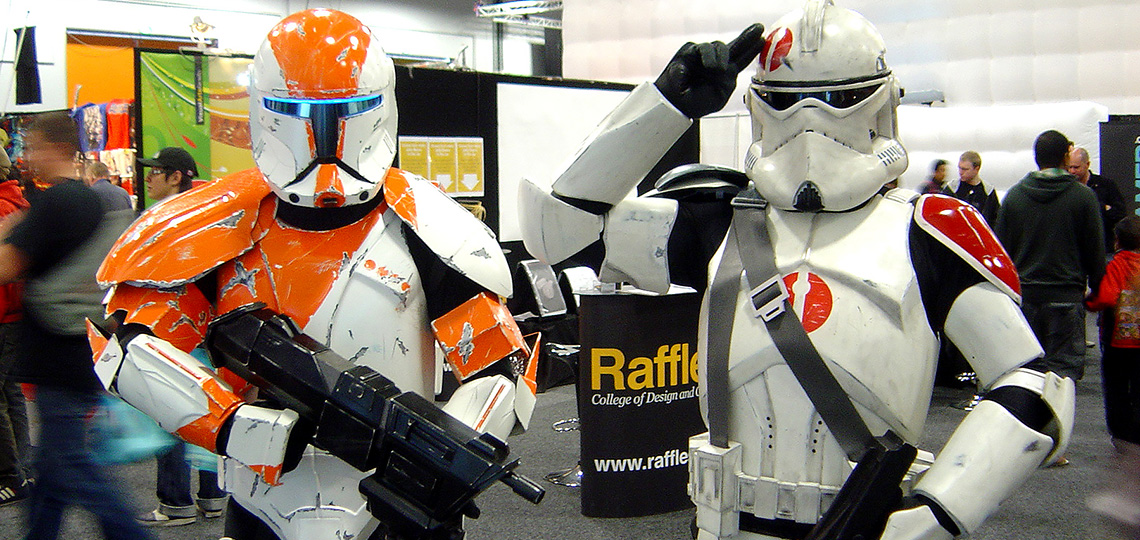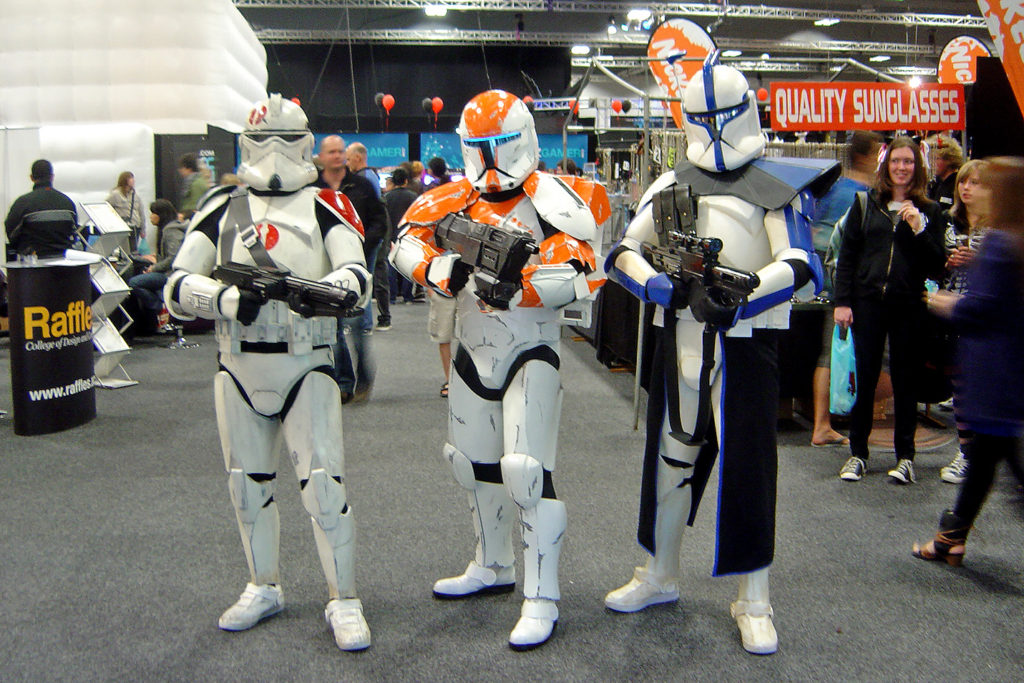 As it has steadily grown, the long-running Armageddon convention has experienced a few shifts in venue since its inaugural gathering in December 1995. The Auckland event first opened at the Avondale Raceway, before spending three years at the Freemans Bay Community Centre. For the vast majority of its history, Auckland Armageddon has occupied the Aotea Centre, but recently it matured in size and popularity to the point where a move to the ASB Showgrounds in Greenlane was required.
The new locale offered many benefits…and suffered a few minor but noteworthy hiccups. An official attendee count of 40,000 undoubtedly pleased the organisers, although that volume resulted in the dubious honour of lining up "the longest queues in ASB Showground's history" on the opening day. The logistics of ticket sales and fan entry were resolved by Sunday, and I am sure that the lessons learned from that episode will mean improved traffic flows in coming years.
The single-floor layout meant that it was easier to navigate around the stalls at one's own pace, revisiting those that seemed interesting on a reconnaissance circuit. The larger entertainment installations such as Laser Tag, wrestling, roller derby, and "Aqua Bubbles" were well situated in an accessible area separate from the stallholders. Outdoor space allowed for an array of amusement rides (a new ingredient for Armageddon, but one that seemed popular amongst the children), and the larger main hall had a capacity of 3000, up from the 900 seats at the Aotea Centre's principal stage. And a couple of features of the site made it easier to survive long days at the convention – a well-stocked food hall with cafeterias and coffee stands, and in-house automatic teller machines to refill the wallet with foldable legal tender.
Celebrity guests filled most of the usual entertainment niches. Star Wars was represented indirectly by Seth Green, Matthew Senreich and Tom Root – writers and producers of Robot Chicken, in town to discuss the latest Robot Chicken:Star Wars DVD. A number of the promotional interviews that the Armageddon guests participated in are online in various formats, for those who missed seeing them live, or for fans keen on viewing more:
Shopping – both browsing and purchasing – is a big component of conventions such as Armageddon. The abundant floor space afforded a greater number of vendor booths. The long-standing and favourite stores (eg, Reel Collectibles) were present, as were a nice array of new retailers with useful and interesting products (eg, Collectors Supplies, who offer a range of comic and trading card storage and display merchandise). One thing I do miss from the Armageddons of yesteryear are the "swap meet"-style dealers, who present a catalogue of second-hand, rare and/or older collectibles, amongst which one can sometimes find vintage Star Wars treasure, or otherwise fill gaps in a collection. RetroSpace is one such representative of this group, but in this writer's opinion, we could do with more.
This year's Auckland Armageddon was so well received that the majority of those in attendance, when polled randomly, articulated a desire for a longer, four-day convention! It looks like the Wellington Armageddon convention in April next year will be extended from two to three days…but organisers inform us that we'll have to wait until at least 2011 for the stretch to four days to be implemented in Auckland.
Click on through to the SWNZ Flickr group (Flickr.com/groups/SWNZ/) to view and contribute to the growing pool of photos amalgamated through that community.