Hasbro/Farmers Clone Wars Competition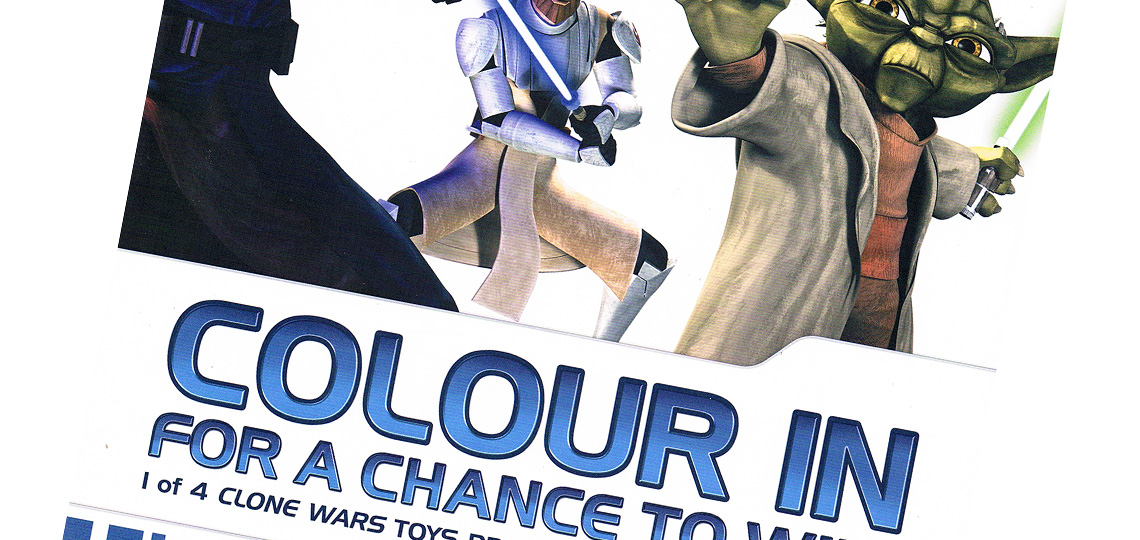 We've recently mentioned the Hasbro/Farmers Clone Wars colouring competition under way for kids these school holidays…it's worth passing on that we've had reports of some branches of the Farmers stores going through their allocated piles of the competitions pretty quickly. If you can't pick up an entry form at a particular branch, do consider checking out other branches if you have that option.
The colouring competition runs until 27 April 2009. Age categories give even the younger kids a fair chance. All you need to do is go in to your local Farmers branch and get an entry form (no purchase needed), do the colouring, and send your entry to Hasbro. There are 4 prize packs to be won (4 x $250 worth of toys).