Wellington Armageddon 2009 Report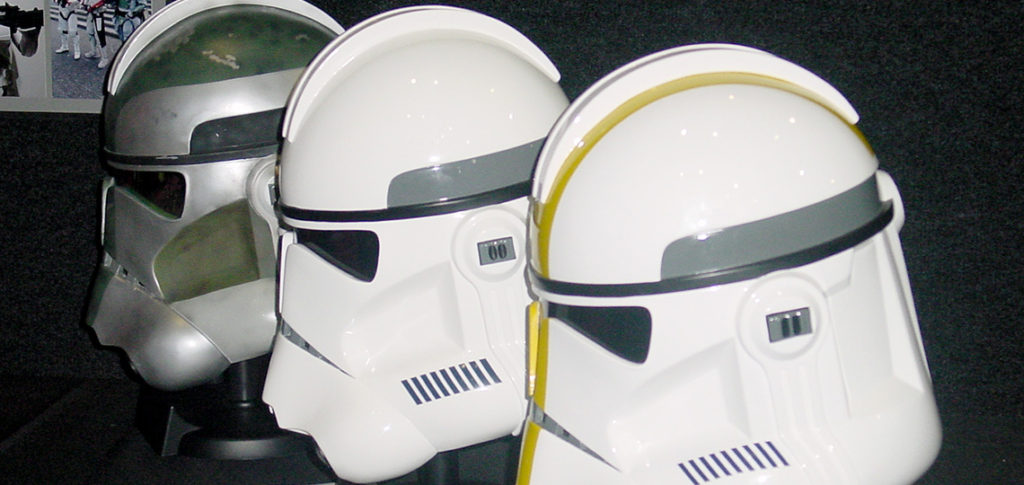 Sunday evening saw the close of a very popular, and by all account both successful and fun, Armageddon convention weekend at the TSB Bank Arena in Wellington. Official counts put the event population at 14,000 over the two days; the queues were strong on the Saturday, and although they had diminished somewhat by Sunday, the convention floor remained packed with enthusiasm.
I'm sure I've spoken before of the increasing prevalence of costumers at Armageddon events – this trajectory continues with not only strong numbers for the cosplay competition and the official presence of the Outpost-42 (501st) Garrison and Rebel Legion costumers, but a growing trend of attendees creatively mimicking the appearance of fictional characters, just for the fun of it. The other theme that stood out for me was a general upturn in the quality of the shopping. Not that there has been a dearth of relevant merchandise in the past, but I personally found a lot more to catch my attention this time around. We had, for example, SWNZ affiliate Reel Collectibles with their usual impressive array of high-end product from all the popular movie franchises (from them I found myself purchasing Acme Archives artwork, and a Gentle Giant classic bust, both of a Star Wars flavour), regular stallholders like Pulsar Max and Toyworld, and relative newcomers like RetroSpace (who served the Dr Who fan base well…I bought a Peter Davison 5th Doctor figure). Dymocks deserves mention for the pertinence of their stock selection …someone on their staff is definitely familiar with the Armageddon audience! Heroes 4 Sale was also on my shopping list – I was lucky enough to grab one of their Battlestar Galactica: Razor Cylon action figures. But enough of my spending…the point I seek to make is that there were many facets to the Armageddon convention – plenty to keep everyone busy, and I haven't even touched on the elements that fell outside of my to-do list, such as the wrestling and card gaming.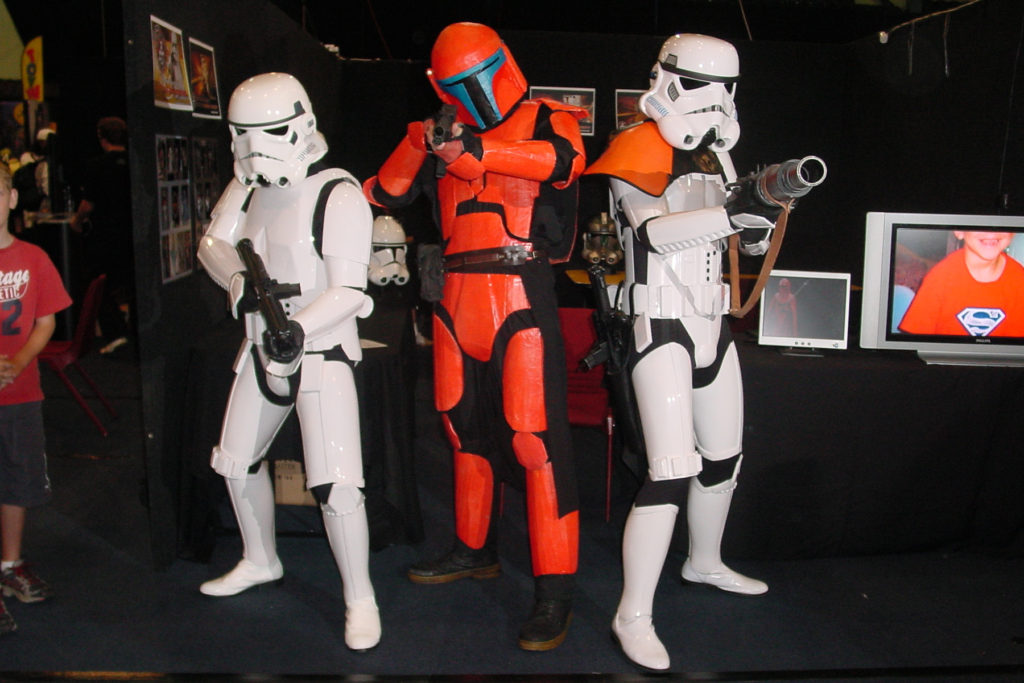 There were no Star Wars celebrities amongst the show's guests…may be next time! The wider sci-fi genre was represented by Peter Davison (Dr Who, 1982-1984), Kevin Sorbo (Andromeda, Hercules etc), Sam Jones (Flash Gordon), and Mark Strickson (Vislor Turlough from Dr Who). While not from a sci-fi background, comedian/actor Michael Winslow, of Police Academy fame, regularly broadcast his trademark sound effect performances across the public address system, including a one-man rendition of scenes from Jabba's Palace in Return of the Jedi.
To wrap things up, I found a positive post-con write up in the Monday morning Dominion Post. Accompanied by a couple of images, that brief article focused on the cosplay/costuming phenomenon – it was a nicely balanced read, completely absence of derision of any sort (some members of the media still find sport in subtle or overt jibes at the zeal for pop culture of this sort – but, my take on the matter is that if you don't have a hobby that you can pursue with passion, then you're not leading a very interesting life).
The next New Zealand-based Armageddon convention will be in Auckland from the 24th to the 26th of October (there will be an event by the same organisers in Melbourne, Australia, the weekend before). Of particular note is that this will be its first time in a new, larger venue (ASB Showgrounds, Greenlane) – I'm counting down the weeks!