Christchurch Armageddon 2009 Report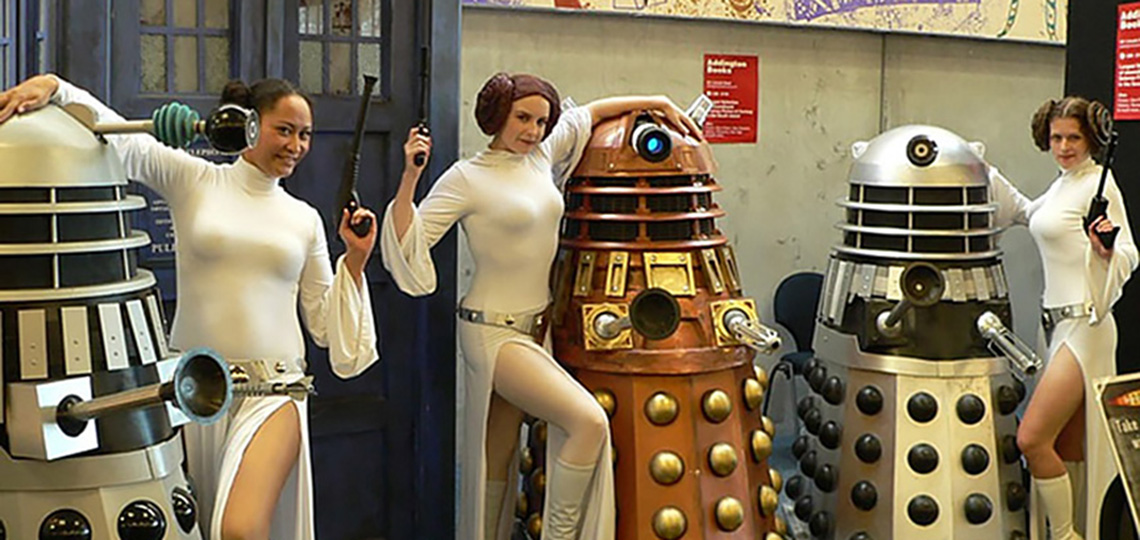 This weekend I had the opportunity to drop by the Armageddon Expo in Christchurch. It was the third time the convention has visited the South Island, and it is definitely gaining momentum, with larger crowds than previous years.
Special guests included Peter Davison from Dr Who, and Flash Gordon's Sam Jones, both enjoying their first visit to New Zealand. Despite the lack of any Star Wars-related guests, the folks from Outpost 42 and Reel Collectibles made sure there was plenty for the Star Wars fans. Reel Collectibles had the latest collectibles from Acme Art and Gentle Giant on display, as well as items from other popular movies and comics including The Dark Knight, Twilight and Watchmen (products which will also be available at the Wellington Armageddon convention, April 3-4 2009).
The troopers from the local 501st Legion garrison had a great booth, with costumes and props on display, and a flat screen monitor playing the recent documentary Heart of an Empire. Posing for photos, they entertained the crowds all weekend long, and added a strong Star Wars flavour to the event in the absence of guests.
In other sci-fi fandoms, there was also a life size Dr Who display, with a Tardis and three daleks on display for photos. Con goers had the chance to get a photo with the fifth Doctor, Peter Davison, himself, at the display – a real treat for fans.
The cosplay competition was once again a popular event. It is great to see the number of costumers grow at each Armageddon event, adding a fun and relaxed air to the weekend.
The Christchurch event is still in its early years compared to its North Island counterparts, but it is growing fast and strong. The Saturday drew their largest crowd to date, I have no doubt next years event will be even bigger and better.